New York, USA (February 18th 2019) FOR IMMEDIATE RELEASE:
The Angie's List 2018 Super Service Award reflects a company's consistently high level of customer service
Balkan Sewer And Water Main Service is proud to announce that it has been awarded one of the home service industry's most coveted awards, the Angie's List 2018 Super Service Award (SSA). This award honors professionals in the service industry who have maintained exceptional reviews, and service ratings, on Angie's List in 2018.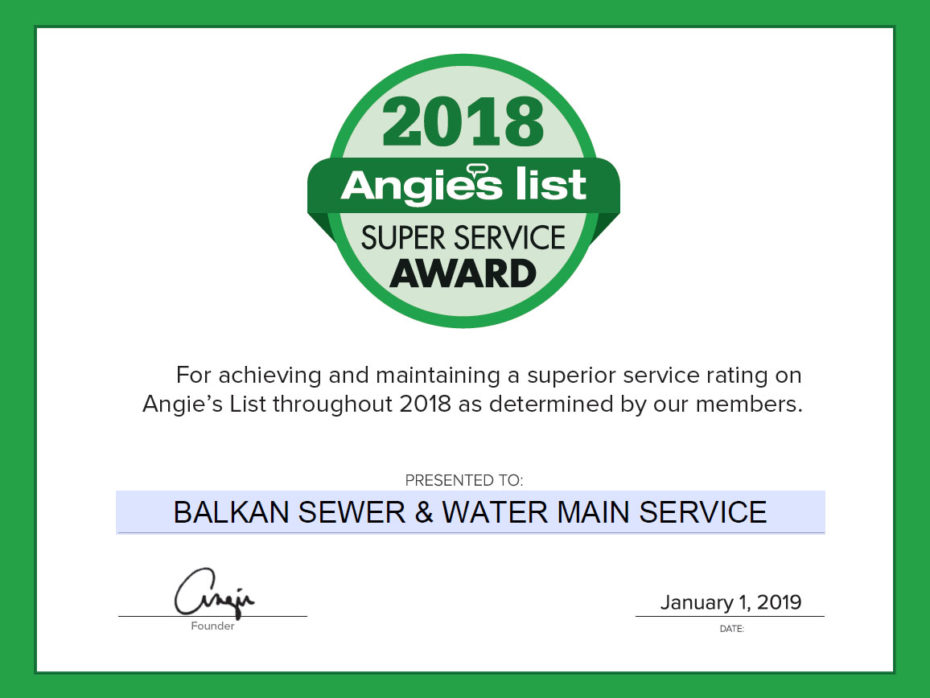 In the words of  the Founder of Angie's List
Service pros that receive our Angie's List Super Service Award represent the best  in our network, who are consistently making great customer service their mission," said Angie's List Founder Angie Hicks. "These pros have provided exceptional service to our members and absolutely deserve recognition for the exemplary customer service they exhibited in the past year."
Angie's List of 2018 Super Service Award winners have met strict eligibility requirements. These include maintaining an "A" rating in overall grade, recent grade and review period grade. The SSA winners must be in good standing with Angie's List and undergo additional screening.
Balkan is a proud recipient of 2018's Super Service Award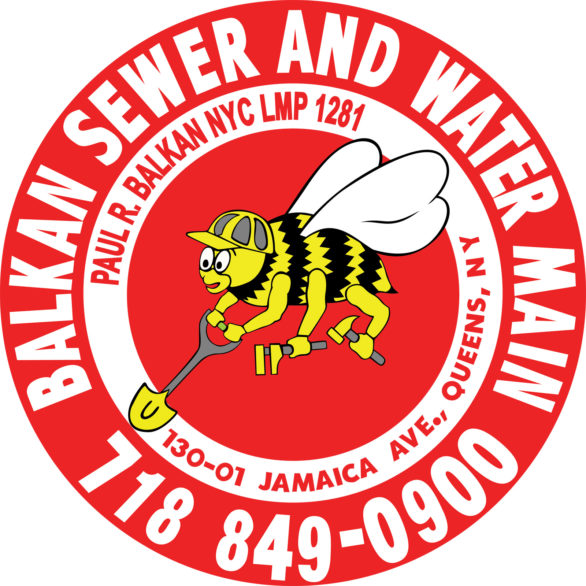 Balkan has been listed as a trusted vendor on Angie's List for a number of years now. Being a 2018 Super Service Award winner marks the 3rd out of the last 4 years that we have been recognized as being among the "best of the best".  As Angie's List is a nationally recognized source for reliable and trustworthy contractors, it is quite an honor.
The service company ratings on Angie's List are updated continually as new and verified consumer reviews are submitted. Companies are graded on an A through F scale in multiple fields. These fields range from price, to professionalism, to punctuality. When verified and honest reviews are utilized, it provides an opportunity for the Balkan Team to shine.
For over 20 years now, Angie's List has been a trusted name for connecting consumers to top-rated service professionals. Angie's List supplies a unique array of tools and support. These are designed to improve the local service experience for both consumers and service professionals. That is what makes Angie's List and Balkan such a good match. The Balkan Team has been in continuous operation for over 67 years. Our unparalleled devotion to customer service is our number one core value. The basis  for all of our dealings are honestly and integrity, the same as Angie's List. If you need expert and trusted reviews visit Angie's List, if you need expert and trusted advice and service, contact Balkan.