New York, USA (Aug 23rd 2019) FOR IMMEDIATE RELEASE:
Guess what channel just reached and surpassed 500 YouTube subscribers? If you guessed Balkan Sewer And Water Main Service, you would be correct. We are humbled and excited to know that there are over 500 incredible people who took the time to subscribe to the Balkan Sewer And Water Main Service YouTube channel. As always, we are grateful to our customers and viewers who made this possible. We are dedicated to delivering high-quality online content and high-quality services. Our dedication to these initiatives actually take precedent over promotional content.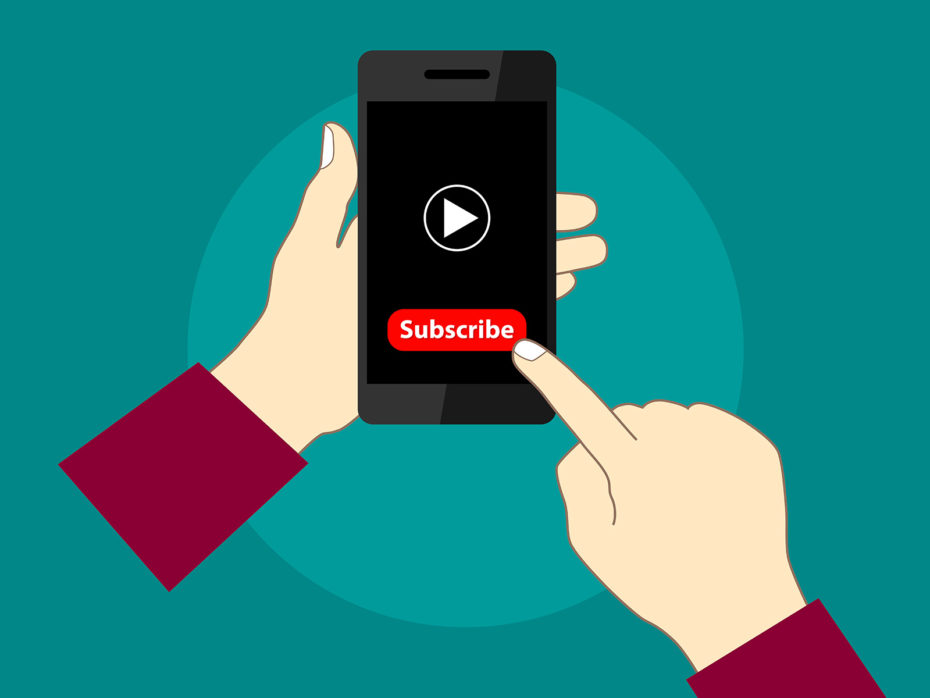 As a family-owned and operated sewer and water main business, we always want to stay true to our core values. Our commitment to integrity, ethics and dedication has helped place Balkan in the position we are in now. Since we started the YouTube channel, we had a goal of showing our customers, potential customers, and viewers more of how we operate. Additionally we like to share some of the work that we love to do at Balkan. Much of our content will provide relevant content that can help you at home. Many of our videos have aided homeowners avert plumbing catastrophes, such as our video about brass gate valves.
Our dedication and passion to our customers have always been strong. We therefore trusted that our YouTube viewership would grow based upon that dedication. The Balkan Team does what we love to do, and we try our best to create compelling videos that are entertaining and educational. We want our videos to be enjoyable to watch. Yet, also give our viewers the ability to understand our techniques and sound plumbing practices. Needless to say, it's fairly unusual for a water main and sewer contractor to have 500 YouTube subscribers.
An Idea That has Attracted Over 500 YouTube Subscribers

From our very first video, which explained how basement flooding could be avoided by having a sewer check valve installed, to our most recent video that explains the origin of the Balkan logo, we aim to deliver content that will educate our viewers and give them a better understanding of the history of Balkan. As we continue to move forward with our YouTube channel, we hope to offer more helpful content. Our video library will be useful to beginners, and even those who are more advanced when it comes to sewer and water main maintenance and repairs.
Of course we want to use this platform to bring in more customers, and maintain the strong relationships we have with our current customers. We also think it is useful to help our customers and viewers understand the services we offer at Balkan. YouTube has also given us the ability to interact and help people who may not live in NYC, but need advice from a trusted and reputable sewer and water main service company. We routinely get inquiries and positive feedback from all across the country. Customer service is something we have taken pride in since day one. YouTube gives our viewers the chance to see the faces behind the Balkan name, something over 500 YouTube subscribers have taken advantage of.
We are mixing old-school customer service with new-school technology. When it comes to water and sewer main services, we put our skills to work every day. We fully understand the responsibilities we have for everyone who places their trust in us. YouTube has provided us with another way to connect with those who have trusted us to find a solution to their problems.
YouTube and the Balkan Culture of Communicating and Educating
For our 500 YouTube subscribers and more, we want to continue to showcase a positive representation of Balkan. We do this through our high level of commitment, and our respect and love for our customers. We want all of our viewers to keep watching, subscribing, liking, and commenting on our videos. All of these things will help grow our channel, and before you know it, we will reach another YouTube subscriber milestone.
Communication in all forms is important, and we will continue to use YouTube as another way to communicate and connect with our customers. If you have not seen our YouTube channel or you have not subscribed, you can see all of our videos that we have uploaded here. If there are topics you want to know about and would like for us to cover, please contact Balkan Sewer And Water Main today. Thanks to all our over 500 YouTube subscribers for your love and support that you have continued to show.
About Balkan Sewer And Water Main
Joseph L. Balkan founded our family company in 1952. Since its inception the foundation of the company has been based upon integrity and honesty in all of our dealings. That solid foundation has enabled us to thrive in every economic climate. The year 2019 actually marks our 67th consecutive year in business. As we have grown, we have become increasingly dependent upon a Team First approach.

That team first approach has allowed Team Members to advance to various positions of authority and responsibility. This helps ensure a continuation of our high standards, overall integrity, and high company morale. Complete client satisfaction has always been the number one goal at Balkan. That is why we are the most trusted and largest sewer and water main contractor in all of NYC. That is a position we have held for decades.