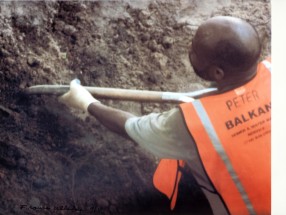 When water main replacement work is needed all sorts of situations may arise that are out of the ordinary, or a homeowner may need 'special attention'. Recently when a Brooklyn water main replacement was needed just such a situation arose. Even though the homeowner is typically responsible to prepare the work area and remove articles of value before main main work is started – sometimes that is just not possible. In this particular case years of belongings that had sentimental value along with some heavy lumber and furniture were directly in the way of where a water main replacement was to be performed.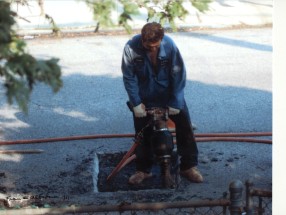 The owner of the house was not physically capable of moving these items, and they were very dear to her. Without having to be asked or coerced the water main installation crew carefully moved all items with the respect and care they deserved. In addition each and every item was returned to its original position intact after the water main replacement was complete later that day. Each and every employee being trained and shown by example to treat clients, their possessions, and their property respectfully and with care is part of a Balkan Sewer And Water Main Service company-wide philosophy and policy. This is not considered 'special treatment' – just respectful behavior.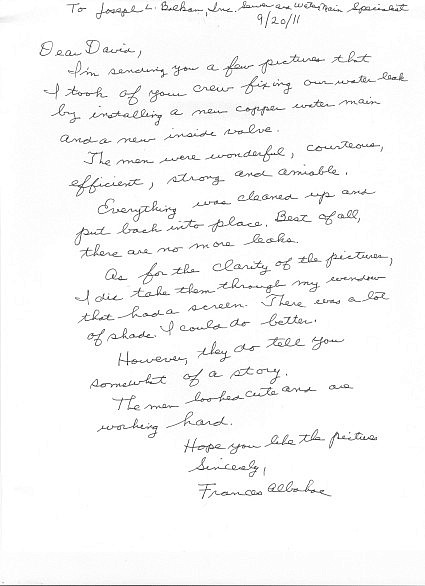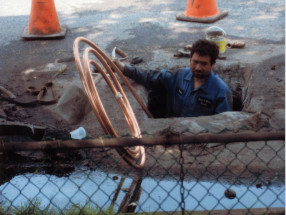 Our water main replacement customer in this case, Frances Albahoe of Brooklyn, was so grateful that she was kind enough to send us a 'thank you letter' and an album of photos showing the installation crew hard at work. In Frances Albahoe's words 'The men were wonderful, courteous, efficient, strong, and amiable'. For a sewer line and water line service company like Balkan that is devoted to customer satisfaction the time and effort that Frances took to thank them truly means a lot. Individually the crew members take great price in being recognized. These men perform hard and physically strenuous work on a daily basis that can sometimes not be fully appreciated. But it is due to the quality work of men like these that has built Balkans reputation – These men are the face of the company, part of 'who we are' and they provide vital sewer and water services to the property owners of NYC.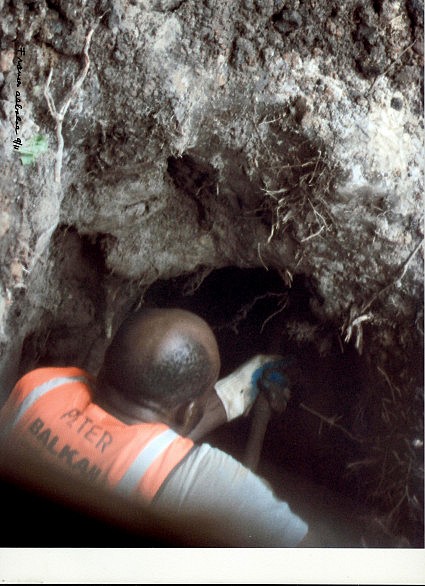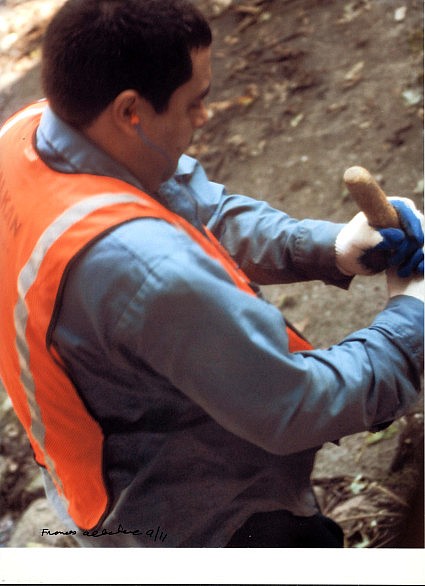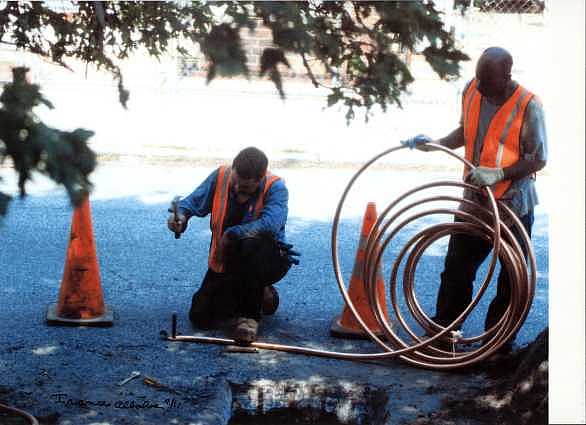 About Joseph L. Balkan, Inc.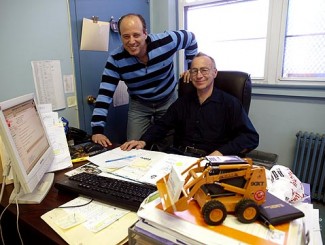 Balkan Sewer And Water Main is the largest sewer & water main replacement company in NYC. We are licensed, bonded, and insured. As a family run business in continuous operation for over 50 years. Our 10 year unconditional guarantee on replacements means that we continue to stand by our work, long after the job is done. We are expertly equipped, from our 48,000 square foot facility to dozens of trucks, heavy moving equipment, backhoes and pneumatics. Choose Balkan Sewer And Water Main for your next sewer repair, water main installation, water repair, water line leaks, NYC DEP violations, sewer replacement, water line replacement, sewer trap, backwater valve, hydrants, manholes, specialty water main work, area drain, and trench drains. Contact Balkan Sewer And Water Main today for a free visit or an expert installation.