Jamaica, NY —Balkan Sewer and Water Main Service is celebrating 70 years as a local business in 2022. From the ground up, Balkan Sewer and Water Main Service has become a staple in communities across NYC. Much has changed since 1952. However, Balkan has continued to remain at the forefront of meeting and exceeding the needs of its customers.
For 70 years, Balkan Sewer and Water Main Service has stood the test of time by providing reliable, high-quality, and affordable services to their customers. In addition, Balkan operates with the highest degree of integrity in all of its undertakings. CEO David Balkan attributes the success to always putting their customers first. Additionally, the Balkan Team continuously innovates their services to meet their customers' changing needs.
Part of the Balkan philosophy has always been to over-deliver and exceed customer expectations. This has allowed them to reach the lofty number of over 80,000 satisfied customers. Looking back, it is remarkable to see how much the company has grown and changed over the years, yet its core values have remained the same. Paul Balkan, David Balkan, and the entire Balkan team are excited to continue serving their customers and the communities of NYC for many years to come!
A Local Business Then and Now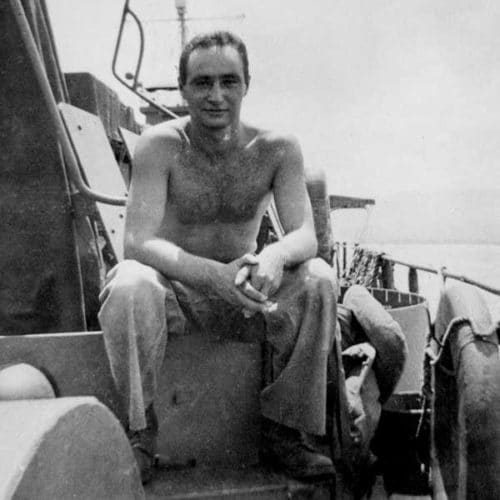 After WWII and serving in the Navy Seabees, Joe Balkan then went to work at the Brooklyn Navy Yard. Joe left the Navy Yard around 1950 to fulfill his dream of becoming a business owner. His very first plumbing shop was located in East New York, Brooklyn. Wanting this to be a family business, Joe began training his young sons, Paul and David. Joe believed that no one is ever too young to learn a trade. That meant that even while they were single digits, Paul and David were sitting on backhoes and witnessing jobs firsthand.
Understanding the impact that his family business could have on his community, Balkan enlisted the help of Lang Moss. Lang was fully devoted and dedicated to helping build Balkan Sewer and Water Main Service into a powerhouse through his hard work and dedication. For 46 years, Moss made a positive impact with the integrity of his work, setting a very high standard. He became the "true heart" of the business, and mentor to all future employees.
In 1969, while the NY Mets were creating a legacy as the "Miracle Mets" and a man was landing on the moon, Balkan Sewer and Water Main Service was making some news of their own. In 1972, three years after a man landed on the moon, Joe Balkan landed at a larger location in Richmond Hill. This location was twice as large as his second location in Howard Beach. This was a giant leap of faith during a tough economic time, and a gutsy bet on a bright future.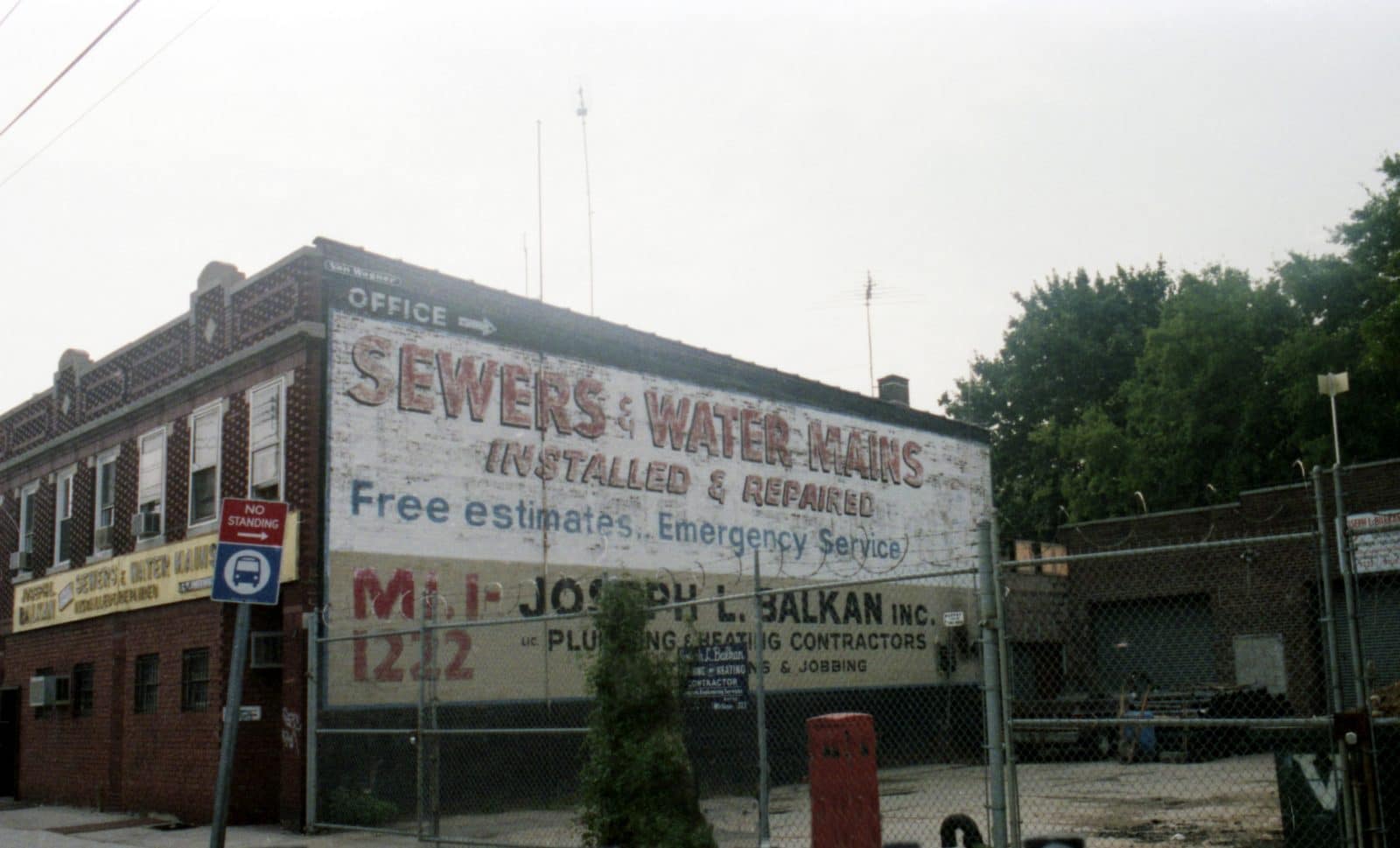 Joining the Family's Local Business
As the years in business continued to build, Joe's sons Paul and David joined the family business. After their hard work and dedication invested in the business after school and during summer vacation, Paul and David formally became part of the business in 1979. This is the point when it truly became a family business.
From the late 1970s to the mid 1980s, the entire United States was faced with a terrible recession. In addition, there was runaway inflation, and both political and business turmoil. However, even during these tumultuous times, Balkan became the largest house sewer and water service line contractor in NYC. That was indeed a special moment for the Balkan family. This was a testament that by sticking to core values based upon integrity, that success would follow.
A New Way To Communicate
The very first text message was sent in 1992. And believe it or not, it did not catch on and become popular right away. At this same time Balkan continued to grow, adapting to a rapidly changing world. At this exciting technological time, it was also likewise a very tough business climate. Regardless of that fact, the Balkan family moved to a larger location yet again. The Balkan boys relocated into a 48,000-square-foot facility. The new facility was four times larger than their previous location at 101-08 01st Avenue. This was yet another big bet on their future.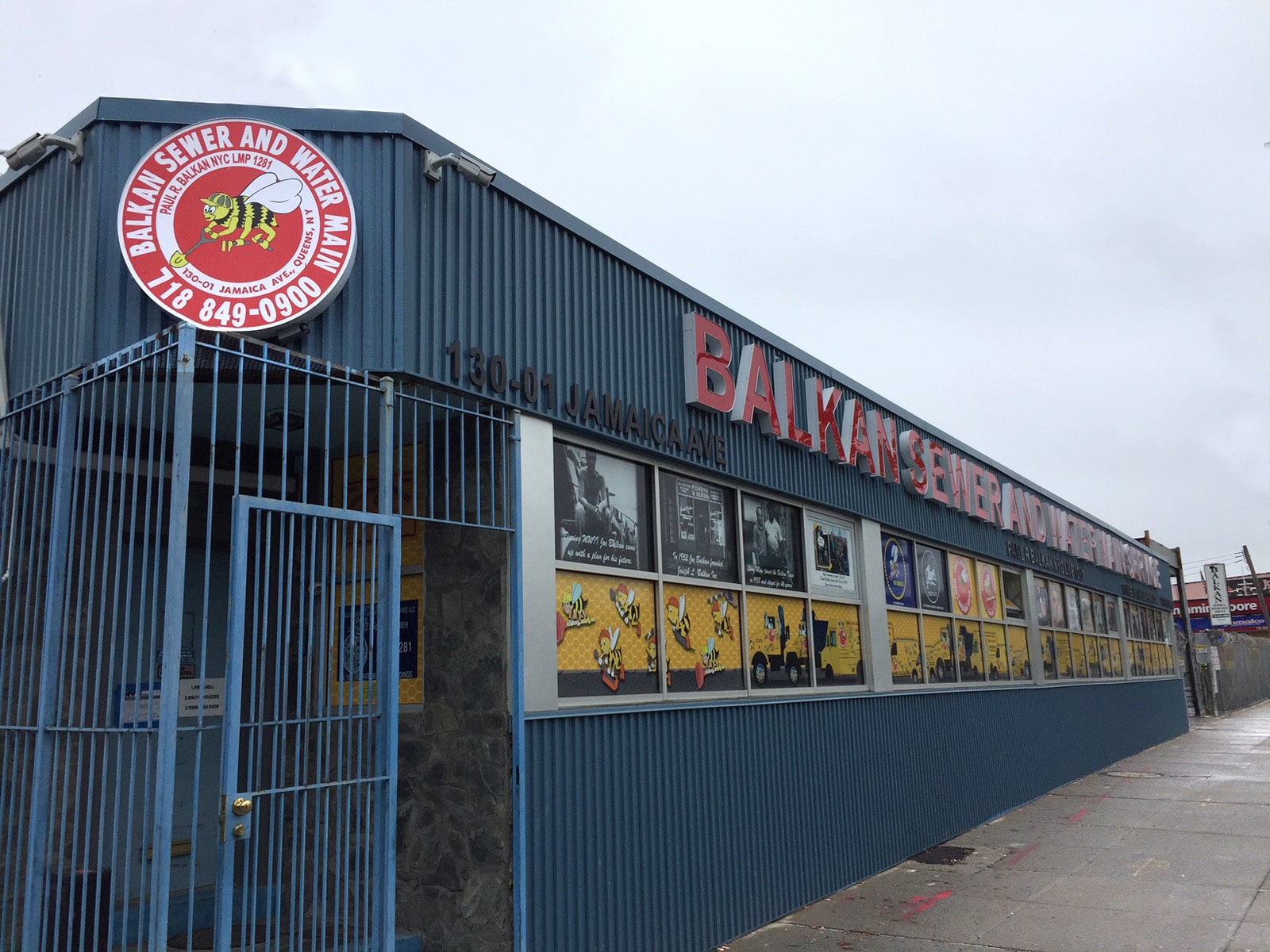 Humble Beginnings and Prosperous Future For A Local Business
After over 60 years of being known as a house sewer and water service line company, Balkan launched a dedicated sewer and drain cleaning company in 2015. Since its launch, the Balkan name has quickly become synonymous with the most trusted and reputable drain service in NYC.
Four years after the launch of its sewer and drain cleaning company, the world would be forever changed by the COVID-19 pandemic. The COVID-19 pandemic presented challenges to everyone in a short period of time.
Providing 70 Years Reliable Plumbing Services Despite the Challenges
Despite the challenges, Balkan Sewer and Water Main continued to provide reliable and affordable services to their customers. Balkan is proud to have been a trusted resource for its customers during such a difficult time. No matter the challenges that Covid presented, Balkan continued to operate uninterrupted. The Balkan Team is excited to continue serving their customers and communities for many years to come!
Over the last 70 years the Balkan family has had plenty of reasons to celebrate. Like many industries, the plumbing industry has progressed and evolved over the past 70 years. The required level of oversight, quality control, safety, and customer service have all been raised. Balkan Sewer and Water Main has played a large role in the defining moments of the sewer repair and water line replacement business, and they are proud of their achievements. This includes inventive new processes, and safety initiatives. Balkan has also been directly involved in positive changes to rules and the code. There were many challenges over the years, but their vision and foundation remained intact.
Success Based Upon Values And Customer Appreciation
The Balkan success story involves Joe Balkan's vision and core values. However, the other piece of the puzzle is the support of the entire team. The Balkan family firmly believes that their people are what makes the company. Only the best of the best are embraced as Balkan Team Members. By meeting high standards our Team continuously receives thanks and gratitude for their loyalty and hard work.
The Balkan family is also grateful to their customers who have trusted them to meet their demands, and allowed them to conquer their challenges. Balkan is devoted keep improving their services, and to maintain their position as the leader in the NYC sewer and water main industry.
"Following our father Joe's founding principal of "integrity in all of our undertakings" has lead to our highly successful and generational plumbing business," said David Balkan.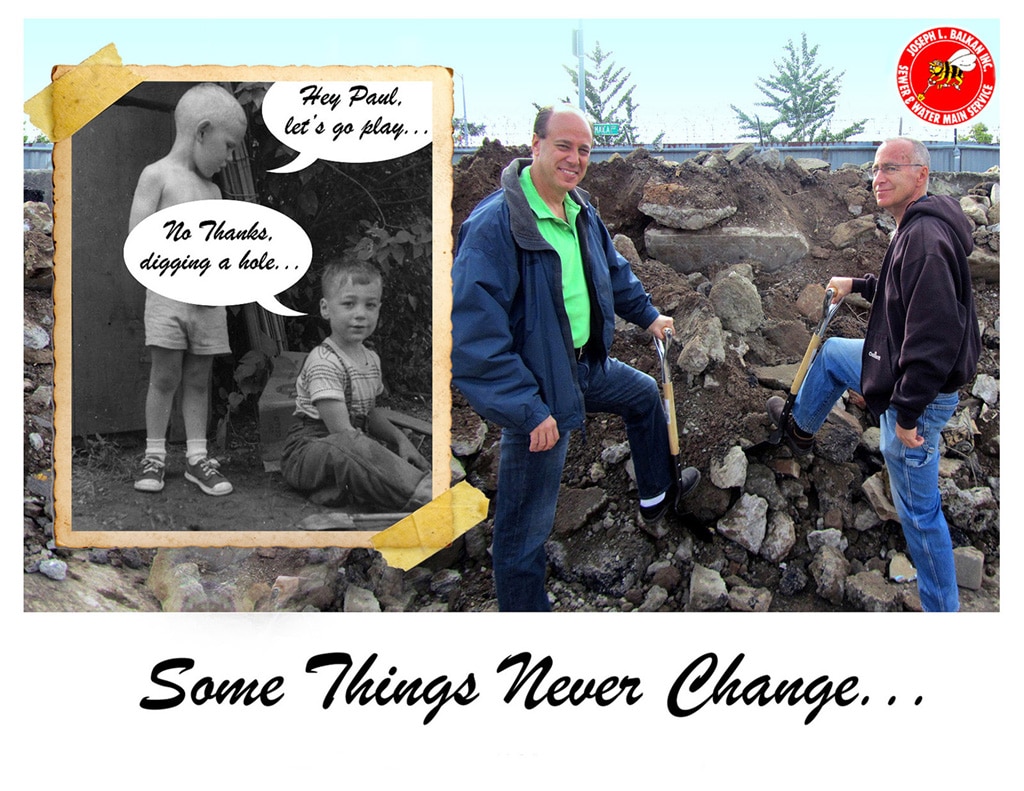 Balkan Sewer and Water Main Service's 70 Years as a Local Business
Balkan Sewer and Water Main Service is a family-owned local business that has been in operation for 70 years. It is a trusted resource for sewer and water main services in NYC. Balkan provides sewer and water main services to residential and commercial customers. Balkan also offers a sewer and drain cleaning service.
The goals of Balkan Sewer and Water Main Service include promoting the industry, developing quality standards, ensuring residential and commercial customers are safe, and being a reliable and affordable resource for their customers. Balkan is also committed to being a good steward of the community.
Balkan Sewer and Water Main Service will make sure your drains run, even when there are blockages, clogs, and issues in the main sewer line. You may not know what's clogging your drain. Balkan, "The Team You Trust", is always happy to help you figure it out and find a solution to fix the problem.