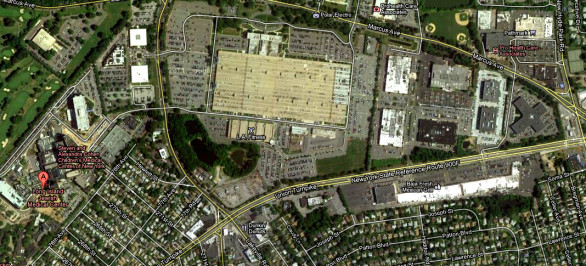 An excavation company was needed in New Hyde Park for gas line repairs. The Long Island Hospital grounds needed gas work performed by Con Edison, but because it was on private property all excavation work had to be provided by a private excavation company.
This may seem like a simple task, but it is actually very demanding. Excavation work for gas line work must be OSHA (Occupational Safety and Health Administration) compliant – meeting strict safety standards which include properly sized and installed wood shoring. In addition the site must be left in a safe manner, particularly when located on the property of an institution like the Long Island Jewish Medical Center in Queens, NY. An added assurance was perimeter fencing installed by Balkan when the site was left unattended.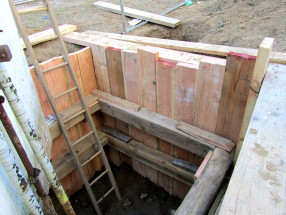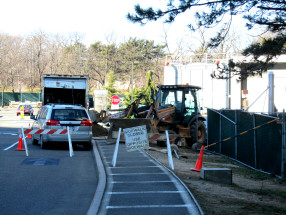 Frequently when excavation work is performed inside private property trench safety and job site safety is lax. An excavation company may feel that because the site is out of view or not subject to inspection it doesn't have to meet certain standards. Balkan Sewer And Water Main Service is a company that can be trusted for uniformity of service. Balkans standards are never compromised due to conditions or site location. Balkan can be trusted to perform professionally and safely whenever and wherever excavation work is required.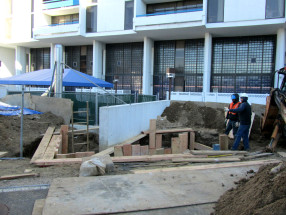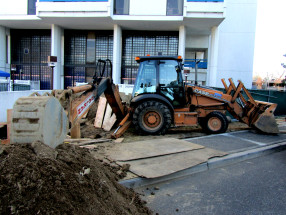 About Long Island Jewish Medical Center
Courtesy of LIJMC web site
LIJ Medical Center is comprised of three components: Long Island Jewish Hospital,Steven and Alexandra Cohen Children's Medical Center of New York and The Zucker Hillside Hospital. Long Island Jewish Hospital is a 488-bed tertiary adult care hospital with advanced diagnostic and treatment technology, and modern facilities for medical, surgical, dental and obstetrical care. As the Long Island Campus for the Albert Einstein College of Medicine, LIJMC's graduate medical education program is one of the largest in New York State, and programs are in divisions headed by full-time faculty.
LIJ's full-time staff includes more than 500 physicians, who supervise care in all major specialties and participate in the medical center's extensive teaching and research programs.
A Little History About New Hyde Park
Courtesy of Village of New Hyde Park Web Site
Hyde Park, as this area was formerly called, is one of the oldest and most historic settlements in the United States. The first settlers were Dutch and English. The Dutch came first to New York, then called New Amsterdam, shortly after 1624. The English crossed Long Island Sound in 1644 to the Town of Hempstead of which this area was a part.
The original records kept by these settlers of their Town meeting are preserved in the office of the Town Clerk of The Town of North Hempstead. They are among the oldest records of local government in America.
Thomas Dongan, Royal Colonial Governor of New York in 1683, lived here on a large estate, Success Pond, now known as Lake Success and Lakeville Road. The Towns of Hempstead and Flushing granted the property to him. Governor Dongan is credited with devising the County system of governmental division for New York.