New York, USA (Feb 09, 2010) FOR IMMEDIATE RELEASE:
In our never-ending quest for "Superior Service", Balkan Sewer and Water Main Service has equipped our Field representatives with virtual "mobil offices". Our Field Representatives now have on-line access to important DEP (Department of Environmental Protection), DOT (Department of Transportation), and DOB (Department of Buildings) information.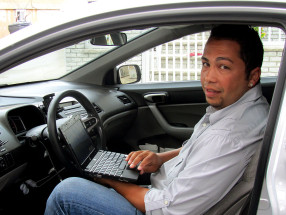 This immediate access is important to serve our Clients effectively, efficiently, and faster. When you have a plumbing emergency which involves a sewer or water main (such as a NYC DEP "Three Day Notice", or NYC DEP "Ten Day Notice") wasted time in resolving the problem can't be tolerated. Now in addition to giving response time in minutes, you will receive an accurate and in-writing response to your problem in seconds? If you have any questions about Balkan Sewer and Water Main Service and our full range of "Superior Services" call 718 849-0900.
About Hewlett-Packard
HP's mission is to invent technologies and services that drive business value, create social benefit and improve the lives of customers 'Äî with a focus on affecting the greatest number of people possible. HP serves more than one billion customers in more than 170 countries on six continents. HP has approximately 304,000 employees worldwide. Hewlett-Packard Company (NYSE: HPQ).
Hewlett-Packard
http://www.hp.com