New York, USA (JUNE 20th 2016) FOR IMMEDIATE RELEASE:
Joseph L. Balkan Inc. has a rigorous pre-employment screening process. When hires are made we carefully place the new team member into a position that is a fit for their skill set.  With that said, we recently added Manny and Ken to our team. Since they always work together, they are affectionately known as the MannyKens. Team Balkan doesn't usually hire dummies, but with proper support and when placed in the correct position their success is assured.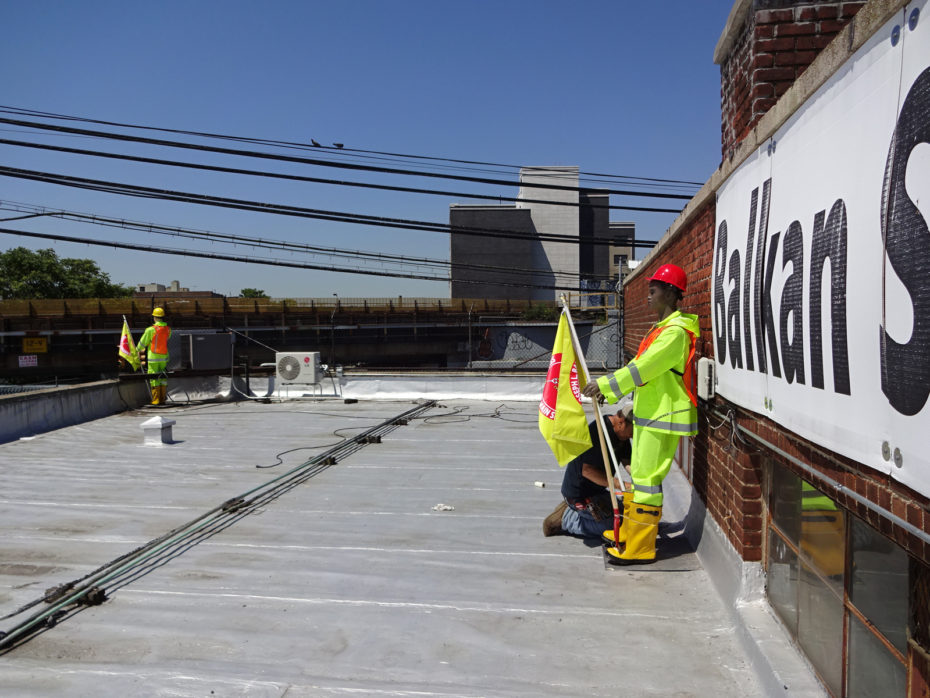 Performing your duties professionally at Team Balkan gets positive attention. In this case even passersby take notice of a job well done. As is true for all Balkan employees: support, training, and proper gear is supplied to ensure a safe and professional execution of the job. As these were the only two positions available for dummies, other dummies need not apply.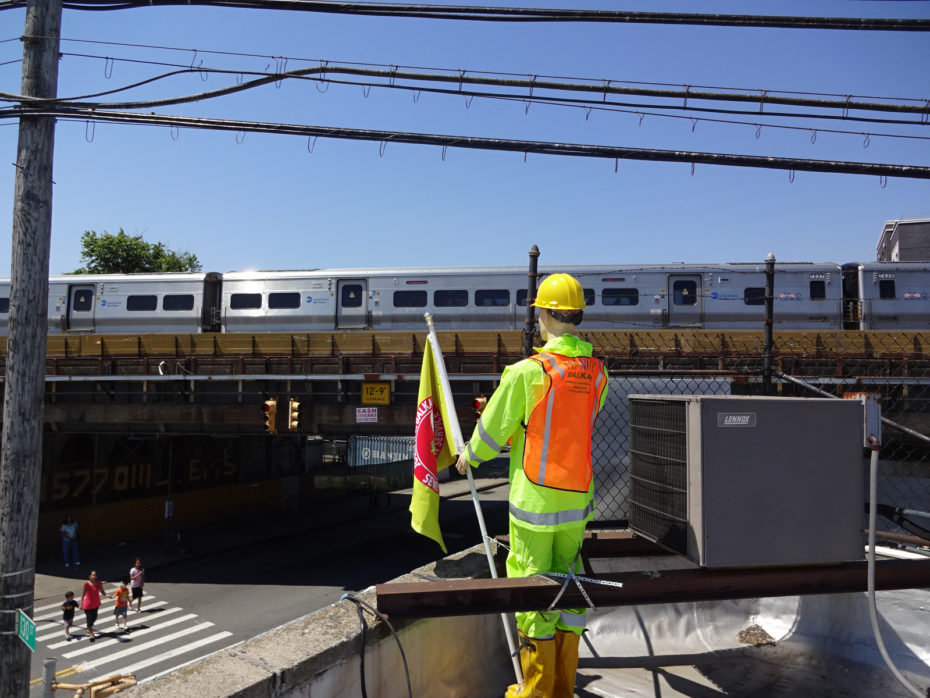 Do you ride the LIRR? How about a $25.00 Gift Certificate to the Outback Steakhouse or The Olive Garden? Be one of the first of four people to capture Manny and Ken from the train, post on Facebook, and tag us – no selfies please.
Balkan Seeks New Hires: Talented People Welcome
On the serious side, Team Balkan has various positions currently available. We are a great place to hone your skills and become awesome at what you do. If you are prepared to bring your "A" game every day, and be devoted to a superb customer experience, we may be the perfect place to apply. With over 80 current team members and over 60 years of experience our track record for success is verifiable and documented. In-house training, support, and merit based advancement are all part of our employee value statement.
Some of the positions currently available
Head diesel truck mechanic
Accounts receivable / project manager
NYC Licensed Master Plumber
CDL Dump truck driver
Field laborer
Field laborer with NYS Drivers License
Cement mason
Salesperson
Job coordinator
We are equal opportunity employers. We have a long history of being able to advance both experienced and inexperienced hires to a level of greater success. But no matter your existing skill level, Balkan is a great place to learn, and be treated with respect as you learn. Meet our team by finding out who we are at Team Balkan, and apply online by contacting us.

A little bit about Team Balkan
Joseph L. Balkan founded our family company in 1952. Since its inception the foundation has been based upon integrity and honesty in all of our dealings. That solid foundation has enabled us to thrive in every economic climate for well of 60 years. As we have grown, we have become increasingly dependent upon a Team First approach. Meaning that Team members have advanced to various positions of authority and responsibility in order to carry on and ensure our high standards. Complete client satisfaction has always been the number one goal, thus we are the most trusted and largest sewer and water main contractor in all of NYC; a position we have held for decades.