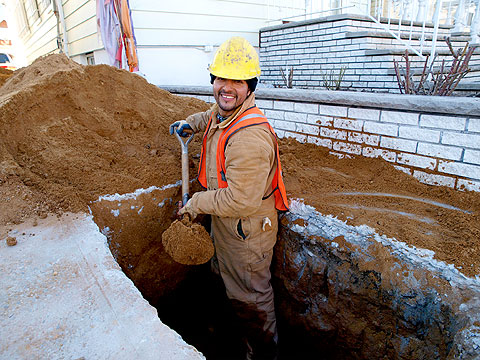 Balkan Sewer and Water Main Service offer full time positions with full benefits. Experienced and inexperienced applicants welcome to apply. These highly desirable positions for underground plumbing installations are offered by the leader in the NYC subsurface plumbing industry.
Year round full time employment
Room for advancement.
Paid vacation.
Paid Holidays.
Paid sick days.
Company medical plan.
Merit based raises and advancement.
If you are thinking of entering the sewer and water main industry why not join the leader in the industry and become part of a winning team. For over 50 years Balkan has operated under the same trusted family name to become the sewer and water main contractor of choice throughout the entire NYC metropolitan area. Our highly trained Field Supervisors and field personnel provide hands on instruction and education to provide newly hired employees to great chance to learn the trade and have the best opportunity for a successful future.
Whether for a laborers position, backhoe operator, crew foreman, cement work, or roadway paving, Balkan Sewer And Water Main Service offers a wide array of opportunities for qualified applicants. Balkan is an equal opportunity employer – [button link="https://balkanplumbing.com/contact-balkan-plumbing/" size="small" style="alert" border="BLACK" text="dark"]APPLY ONLINE[/button]

About Joseph L. Balkan, Inc.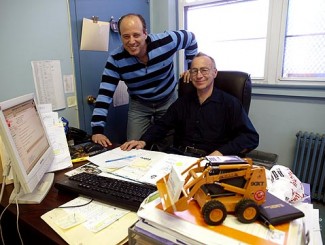 Balkan Sewer And Water Main is the largest sewer & water main replacement company in NYC. We are licensed, bonded, and insured. As a family run business in continuous operation for over 50 years. Our 10 year unconditional guarantee on replacements means that we continue to stand by our work, long after the job is done. We are expertly equipped, from our 48,000 square foot facility to dozens of trucks, heavy moving equipment, backhoes and pneumatics. Choose Balkan Sewer And Water Main for your next sewer repair, water main installation, water repair, water line leaks, NYC DEP violations, sewer replacement, water line replacement, sewer trap, backwater valve, hydrants, manholes, specialty water main work, area drain, and trench drains. Contact Balkan Sewer And Water Main today.