New York, USA (Apr 13th 2018) FOR IMMEDIATE RELEASE:
A little over three years ago, Paul R. Balkan and David Balkan of Balkan Sewer And Water Main Service made a commitment to their community. They pledged to donate $250 every month to The River Fund, a well-founded, community-based charity organization designed to support people from birth to college and beyond. Today, they have reached $10,000 in donations to this empowering organization. And they aren't finished yet.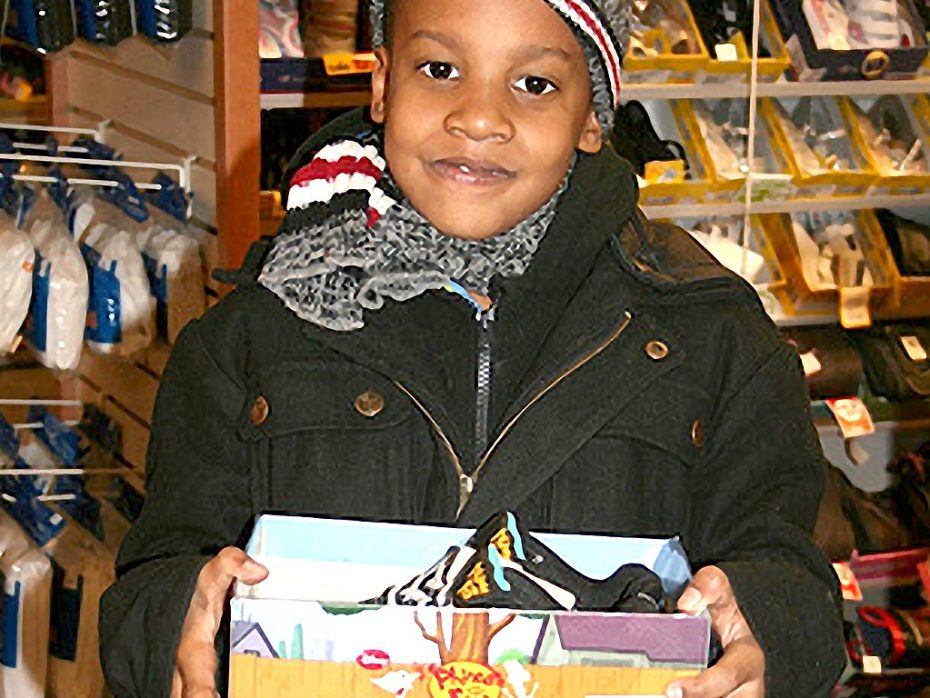 When they first identified the need in their own community of Richmond Hill, the Balkan brothers also identified an organization which was working hard every day to meet that need. The River Fund, which fights the effects of poverty in all five boroughs, sustains families in the Richmond Hill area. This noble organization provides daily access to nutritious food in their choice pantry and with 'extended table' opportunities. The fund supports the growth of new families by providing new mothers with necessary items. Some of necessities consist of formula, diapers, clothing and more. The fund also contributes to higher educational opportunities in the form of financial aid to motivate students.
A continuous and ongoing commitment to The River Fund
With a starting donation of $500 from Balkan Sewer And Water Main Service, Paul and David began their monthly contributions to this excellent establishment. $9,500 later, their generosity has helped The River Fund to provide numerous programs which have become essential to breaking the cycle of poverty for families in these neighborhoods.
Many of these programs are aimed at helping children. From providing Christmas presents, Easter baskets, to giving them shoes and school supplies. Adults in poverty also benefit from the generosity of community members by gaining access to a Mobile Pantry. The pantry provides nutritious food for people without adequate income. Or perhaps they take advantage of a program designed to help the working poor complete tax returns.
Parents and other adults can even attend cook classes designed to introduce healthy meal planning, budgeting, and food preparation skills to put family style, healthy meals on the table. Over time, programs like these can help end the cycle of poverty by offering families a way to raise their children in healthier, stable environments.
The River Fund And The Mary C. Tiedmann Fund
Another way in which the River Fund supports members of its community is through the Mary C. Tiedemann Fund. This fund is dedicated to providing 'gap scholarships' to students of academic merit who cannot afford college even with substantial scholarships, loans, and grants. Unfortunately, many students from poverty who are accepted to institutions of higher education cannot support their degree financially. They may struggle to complete or even begin their coursework. The River Fund believes that without hope of pursuing whatever dream they want to, students could lack the motivation to excel in school.
The Balkan brothers are deeply proud to have contributed a landmark $10,000 to provide these opportunities.
The River Fund believes that the mindset of children is the only way to break the cycle. The Balkan brothers believe in this mission as well and have continued to put their money where their heart is.
Balkan Sewer And Water Main is located in the Richmond Hill area of New York City, and many of their employees also call it home. When a community-based business gives back to the people who live in that community, positive change is possible.
Sometimes, it can be difficult to decide which non-profit organizations truly impact their communities in profoundly positive ways. The River Fund has patiently and generously given valuable support to some of the city's most vulnerable populations, and Balkan Sewer And Water Main have never questioned the value of their investment.
If you have any questions about our continued support of community non-profits like the River Fund or would like to learn more about our sewer and water main family business, please contact Balkan Sewer And Water Main.
About Balkan Sewer And Water Main Service

Joseph L. Balkan founded our family company in 1952. Since its inception the foundation of the company has been based upon integrity and honesty in all of our dealings. That solid foundation has enabled us to thrive in every economic climate. The year 2017 actually marked our 65th consecutive year in business. As we have grown, we have become increasingly dependent upon a Team First approach. That approach has allowed Team Members to advance to various positions of authority and responsibility. This helps ensure a continuation of our high standards, overall integrity, and high company morale. Complete client satisfaction has always been the number one goal at Balkan.  That is why we are the most trusted and largest sewer and water main contractor in all of NYC. That is a position we have held for decades.
About the River Fund
The River Fund's mission "to feed and empower those we serve to move beyond the lines of poverty" encompasses food and non-food needs of people living under constant 'pressure of relentless material hardships'—which is now recognized as a better way to understand what "poverty" means in our society. People need the basic necessities of food, shelter and a sense of self-dignity. The circumstances that create persistent shortages of critical resources in people's lives and cause them to face episodes of acute deprivation vary dramatically—ranging from the obvious, such as lack of sufficient income, to the overwhelming, like poor health or severe work-limiting health conditions.