New York, USA (March 2, 2015) FOR IMMEDIATE RELEASE
Balkan Sewer And Water Main is named a Angie's List Super Service Award winner for 2014.  When Joseph L. Balkan started his plumbing business in 1952, he did so because he believed New York City was in need of quality plumbing services that he knew he could offer. Back then, no one knew what a computer was, let alone the Internet, and instant reviews by customers were still about five decades away. Today, we at the Joseph L. Balkan Sewer And Water Main have a clear understanding of the Internet's importance.
Our clients utilize the Internet to not only find the right business to service their needs, but also to leave feedback about their experiences and relationship with those companies. We consistently receive positive feedback from our customers when it comes to the fast, courteous and quality services we provide. That is how we have maintained high marks on our website reviews, and one of the reasons we have consistently been an A+ rated accredited business with the Better Business Bureau.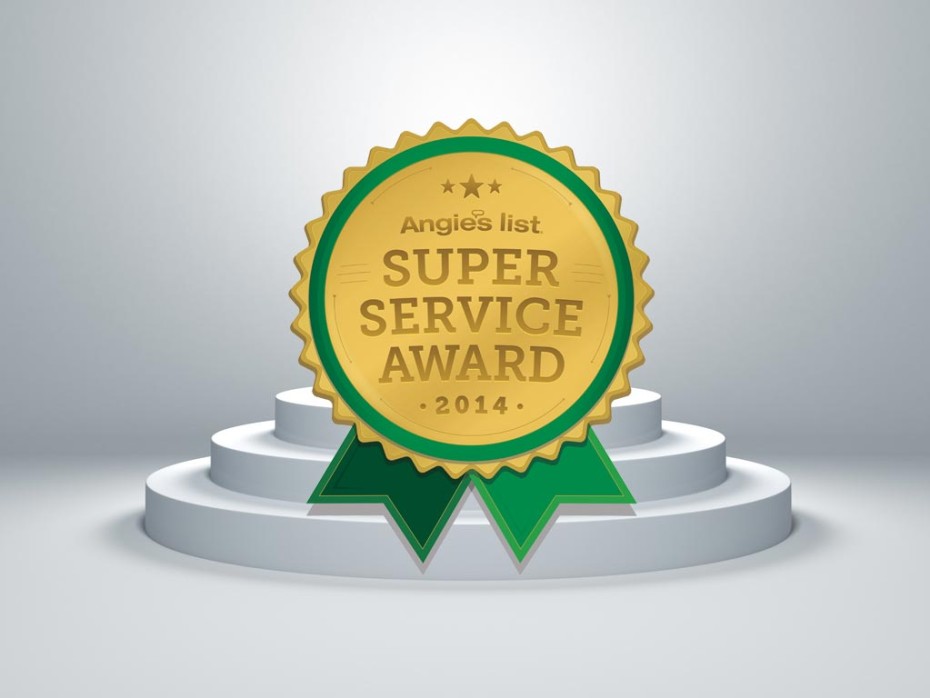 Now our customers have helped us once again earn another accolade. We were recently informed that Joseph L. Balkan, Inc. is an Angie's List Super Service Award winner for 2014. It is an honor to be named a Angie's List Super Service Award winner because it is our customers who we truly believe are part of our extended family. Our customers continue to give us honest and accurate Angie's List ratings. This helps make us the undisputed leader, the largest, the most trusted, and the best sewer and water main company in New York City.
Earning such an honor is no easy task. In order to qualify, a company has to be one of the top 5-percent of all rated businesses in its category and must;
Maintain an "A" rating in overall grade (averaging all reviews ever received), an "A" rating in recent grades (average reviews over the last three years), an "A" rating in the review period grade (which averages reviews from Nov. 1 to Oct. 31) Moreover, it is required that the business is in current good standing.
We have long stood by the fact that our business provides the "Balkan Difference". We commit ourselves and our highly trained employees to always acting with honesty, integrity and professionalism while always adhering to the absolute highest standards of conduct. We believe so much in our work that we offer an exclusive 10-year guarantee, and we stand by it 100 percent.
If you have any water main or sewer needs for your home or business, from replacement to an installation or repair, please contact Balkan Sewer And Water Main to speak with one of our sewer and water main experts.
About Angie's List
Plumbers, exterminators, carpenters, electricians, dry cleaners, auto repair, doctors… Angie's List is a consumer-driven organization that collects customer satisfaction ratings on local service companies in more than 550 categories. We provide an exclusive list of these companies based on feedback from local consumers who know who to turn to when the gray clouds of disrepair loom. It's the word-of-mouth network solidified into one handy "who can I call" list. We now have over 1,500,000 members!
About Joseph L. Balkan Inc.
Balkan Sewer And Water Main is the largest sewer line replacement and water main service company in New York City. We are licensed, bonded, and insured. As a family run sewer and water main company in operation for over 50 years, our 10-year guarantee means we continue to stand by our work after the job is done.We are expertly equipped, from our 48,000 square foot facility to dozens of trucks, heavy moving equipment, backhoes and pneumatics. For all your subsurface plumbing including; water main repair and water main replacements, sewer repair and sewer replacements, catch basins, fire hydrants, manholes, and specialty excavation work, we can help. Contact Balkan Sewer And Water Main today or visit www.balkanplumbing.com.