New York, USA (Feb 1st 2018) FOR IMMEDIATE RELEASE:
Balkan Sewer And Water Main Service is proud to announce that it has earned the home service industry's coveted 2017 Angie's List Super Service Award (SSA). This award honors those service professionals who have maintained exceptional service ratings and reviews on Angie's List in 2017. The competition for your sewer and water main business is fierce. Many companies are pulling out all the latest deals and advertising strategies to get you to choose them. How can you tell if they are trustworthy, reliable, or worthy of being invited into your home to do work for you? It can be hard to choose a company based solely on what you see on their company website.
Thankfully, there are companies that make the decision-making process easier. Angie's List is one such company. They connect customers with local businesses by providing reliable reviews and details about registered companies. Each year, Angie's List awards businesses with the Super Service Award. This award is given to businesses who maintain the highest level of ratings and reviews on Angie's List. Businesses must meet very strict requirements. This includes maintaining an "A" rating for their overall grade, and for their most recent grade and review period. To qualify for this award, the business must be in good standing with Angie's list. Furthermore, it must pass a background check, show proof of a current trade license, and follow all Angie's List guidelines.
A Proud 2017 Angie's List Super Service Award Winner
Balkan Sewer And Water Main is proud to announce that we have been chosen as a recipient of the home service industry's 2017 Angie's List Super Service Award. This is the fourth consecutive year we have been honored with this award. We continue to be thankful that we can continue to do what we do, and do it well. While Angie's List hands out the awards, it is you who has given us this honor. Angie's List uses customer reviews to determine which businesses provide the best customer experience.
Balkan Sewer And Water Main Service is proud to display 87 reviews on Angie's List, with 79 of these reviews being "A" graded. Our customer's take time out of their busy days to leave reviews like this one:
"Water main pipe broke in front of our house The service provided by this company was exceptional. They did not stop working until 9:30 PM until the job was complete. I honestly did not see them even stop for a lunch break Honest and hard-working people."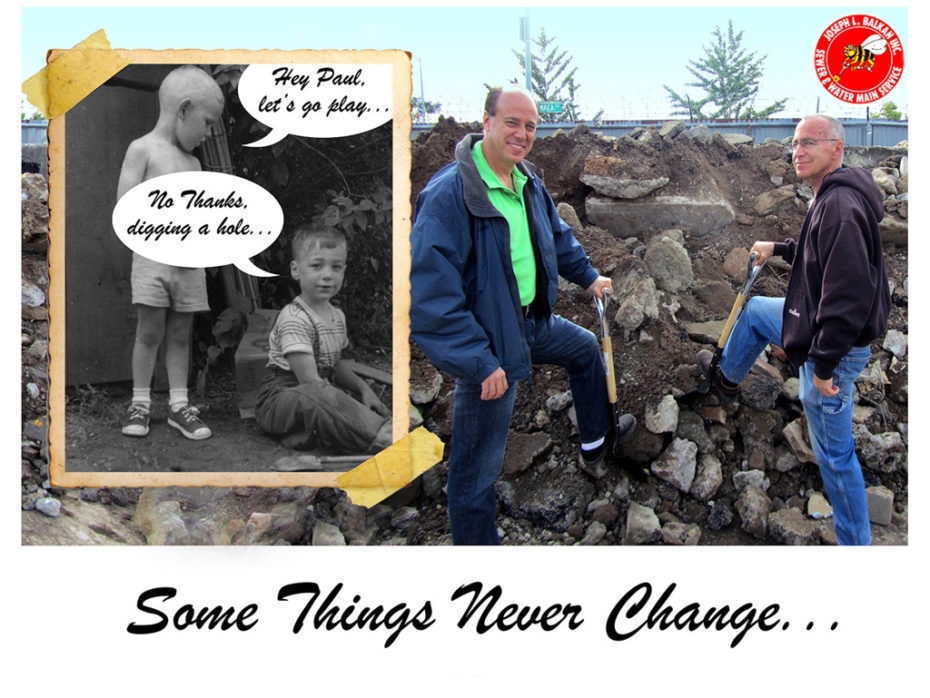 These reviews help members of the community find the Balkan Team and be able to trust that the level of service they will receive is above average. Add the assurance of being backed not only by the staff at Angie's List, but by many of the customers that have worked directly with Balkan Sewer And Water Main. We welcome your feedback and encourage you to let us know how we did.
A String Of Awards For The Balkan Team In 2017
As winners of the 2017 Angie's List Super Service Award, the 2017 Yelp "People Love Us" award, Energi's 2017 Risk Management Award, and an A+ accreditation from the Better Business Bureau, Balkan Sewer And Water Main continues to show our customer's our dedication to exceptional and reliable service. The Balkan Team features a staff that will work with you every step of the way to make sure you receive the outcome that you expect.
Our technicians are available 24 hours a day, 365 days a year, because we know emergencies happen. Our 10-year guarantee on replacements means that we will make sure that you are happy with the work we have provided and will come back if everything is not just right. As the largest water and sewer main specialists in the New York area, no job is too big or too small. Contact Balkan Sewer And Water Main Service today to discuss your plumbing issues and see what we can do for you.
About Balkan Sewer And Water Main Service

Joseph L. Balkan founded our family company in 1952. Since its inception the foundation of the company has been based upon integrity and honesty in all of our dealings. That solid foundation has enabled us to thrive in every economic climate. The year 2017 actually marks our 65th consecutive year in business. As we have grown, we have become increasingly dependent upon a Team First approach. That approach has allowed Team Members to advance to various positions of authority and responsibility. This helps ensure a continuation of our high standards, overall integrity, and high company morale. Complete client satisfaction has always been the number one goal at Balkan. That is why we are the most trusted and largest sewer and water main contractor in all of NYC. That is a position we have held for decades.