New York, USA (June 26th 2017) FOR IMMEDIATE RELEASE:
In this day and age, some people make it their mission to find the negative in things. So when you read a positive review on the Internet, you can be sure that the customer had a good experience since they went out of their way to share it. In turn, these positive reviews help friends and neighbors find quality contractors and businesses in their area. That is why we at Balkan Sewer And Water Main Service are so proud to have won Yelp's "People Love Us On Yelp" award for 2017.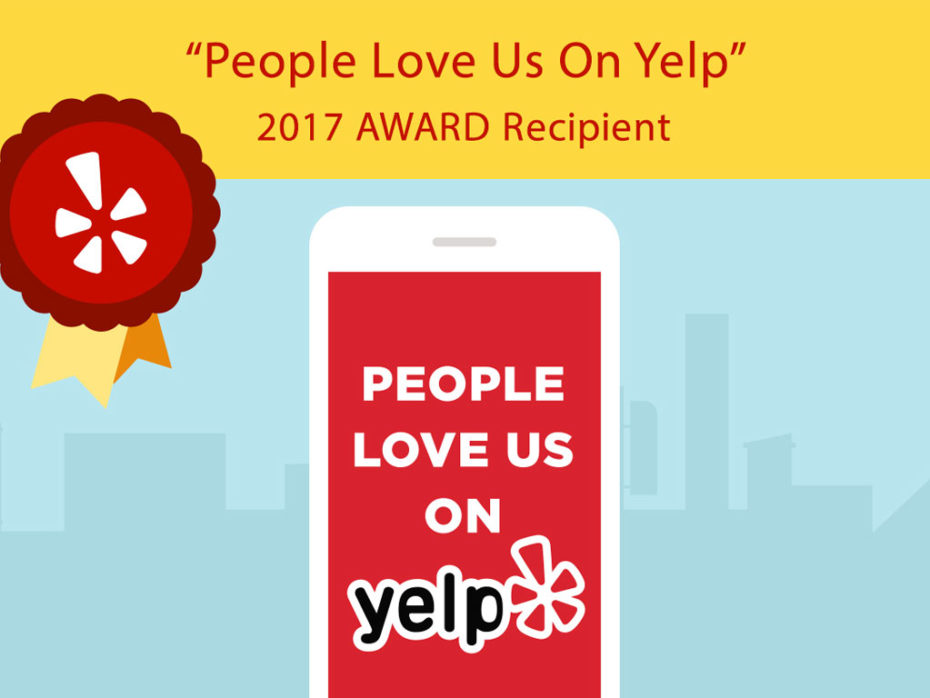 Balkan Sewer And Water Main prides itself on doing right by our customers, so we are very pleased to receive the "People Love Us on Yelp" Award. This award is sent out to business on an annual basis to those who qualify, based on positive reviews. You may have seen businesses that have a "Find Us on Yelp" sticker on their storefront, but anyone can request one of these. A "People Love Us on Yelp" award signifies a business that has gone above and beyond to make customers happy with their experience.
Why do people love us on Yelp?
So what are some of the things that customers love about Balkan Sewer And Water Main? Our quick response and thorough communication are often mentioned. Quality work, and the fact that we work when our customers need us, even on nights and weekends, is another positive comment. Recently, a customer appreciated that we did not try to charge him for extra work that was not needed. In addition, they mentioned that we were considerate not to disrupt recent landscaping work that had been done. We pride ourselves on honesty, and customers post over and over in their reviews that we are a trustworthy company.
When you have a water or sewer main problem, it can be a stressful time. You want to feel confident that the company you call to help is going to get the job done right, and in an efficient and safe manner. When you find yourself in need of assistance, contact Balkan Sewer And Water Main. We are licensed, bonded, and insured, and ready to help you. Our commitment to service will enable us to serve you, just like we helped the rest of the people who love us on Yelp.
About Joseph L. Balkan, Inc.
Joseph L. Balkan founded our family company in 1952. Since its inception the foundation of the company has been based upon integrity and honesty in all of our dealings. That solid foundation has enabled us to thrive in every economic climate. The year 2017 actually marks our 65th consecutive year in business. As we have grown, we have become increasingly dependent upon a Team First approach. That approach has allowed Team Members to advance to various positions of authority and responsibility. This helps ensure a continuation of our high standards, and overall integrity. Complete client satisfaction has always been the number one goal at Balkan.  That is why we are the most trusted and largest sewer and water main contractor in all of NYC; a position we have held for decades.