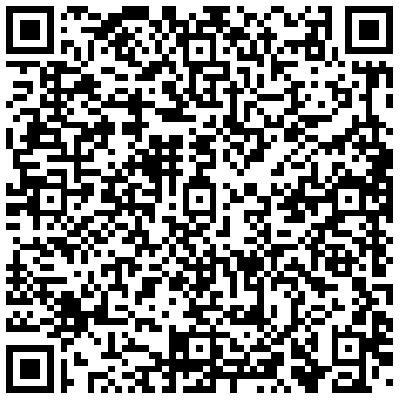 New York, USA (November 29th 2019) FOR IMMEDIATE RELEASE:
Do you remember the time when you saw your first QR code? Did you have questions about what the code could be used for? Today, businesses and organizations from all industries are making good usage out of the QR codes. Some businesses are using the codes to promote events or to promote sales. In other cases these codes provide additional information about their products or services. There are also businesses that use the QR codes to increase the level of engagement they have with their target audience. Frequently this is accomplished by connecting you to their social media accounts.
A Great Purpose for a QR Code
Perhaps a most useful way to utilize a QR code is for when you need emergency sewer, drain, or water main service. That's why Balkan says "Save us, so we can save you". Just put your smart phone on camera mode and scan our QR code. That simple action will allow you to receive expert service whenever the need arises.
That funny looking square has a purpose
It does not matter if you are in a restaurant, a shopping center, or if you are reading a pamphlet or magazine. At some point you will eventually see the squares with the funny-looking patterns. These codes can be scanned using the camera function on a mobile device. You will then be presented with information that you can store for your future reference.
A QR code can serve as a business's website link because it presents useful information, such as additional forms of marketing or contact information. In other cases, such as Balkan's QR code, full contact information can be saved in a few seconds. One of the benefits of a QR code is that it can be the link between a business and a potential customer. When no one is present to hand potential customers a business card, the QR code can provide the information that someone needs. In many cases it can help you do an online purchase, in other cases it can get you an emergency service as quickly as possible.
Engaging Potential Customers
A QR code has a very unique appearance. Today, when someone sees a QR code, that person will know exactly what to do with the code. QR codes are a sure sign of have fast technology changes nowadays. They once seems so futuristic, now many people consider them passe. Nonetheless, they still seem to have a definitive benefit. If someone wants to find out what is behind the code they have spotted, all it will take is for someone to use the mobile device they have to scan the code. After the code has been scanned, one will immediately find out what is on the other side of the code.
The experience of using a QR code should be about more than what the viewer can provide for the company. What will the potential customer gain from scanning the code? Will the potential customer receive relevant information regarding the business? Will he or she receive a promotional offer? A QR code that has contact information, offers, links, and more will make the person feel like they gained something from scanning the code.
Balkan Now Has A QR Code
At Balkan Sewer and Water Main Service, we take pride in being able to provide a seamless customer service experience. This is why we always go above and beyond to ensure our target audience is always able to reach us. Part of that commitment is enabling you to connect with us when you need us the most. Since mobile devices have become tools that people truly rely on, we decided to join the QR movement.
Our new QR code will instantly save Balkan Sewer and Water Main Service's contact information into your phone. After scanning our QR code with the camera feature on your phone, you will have all of our contact information at your fingertips. If you are ever faced with a sewer or water main emergency, you will not have to search online to obtain our information because you will have already saved our contact information.
You will no longer have to worry about manually typing our contact information into your mobile device because all of the information you need will be instantly saved after scanning our QR code. While we hope that you will not have a sewer or water main emergency that can potentially result in damage to your home or property, we will be ready when you call.
At the end of the day, the majority of businesses want to provide an outstanding level of service that will keep people coming back for more services and products. When you contact us and need assistance, we will ensure you have the level of customer service you deserve. For more information on our services, please contact Balkan Sewer And Water Main today after a simple scan of our QR code.
About Balkan Sewer And Water Main
Joseph L. Balkan founded our family company in 1952. Since its inception the foundation of the company has been based upon integrity and honesty in all of our dealings. That solid foundation has enabled us to thrive in every economic climate. The year 2020 will actually mark our 68th consecutive year in business. As we have grown, we have become increasingly dependent upon a Team First approach.

That team first approach has allowed Team Members to advance to various positions of authority and responsibility. This helps ensure a continuation of our high standards, overall integrity, and high company morale. Complete client satisfaction has always been the number one goal at Balkan. That is why we are the most trusted and largest sewer and water main contractor in all of NYC. That is a position we have held for decades.