Sewer and Water Main Company Accepted For Business Integrity Commission License – Honesty And Integrity Does Have Its Rewards – Joseph L. Balkan Inc. a Sewer and Water Main contractor serving Brooklyn, Queens, Manhattan, and the Bronx, was recently awarded licensing by the Business Integrity Commission. Balkan is one of a handful of NYC companies in the plumbing field to have received this license.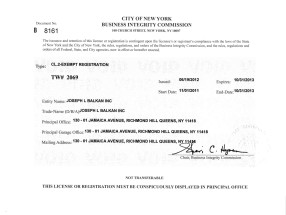 Obtaining the Business Integrity Commission license is no small feat for a sewer and water main contractor as all applicants have to pass an exhaustive background check which includes all principals of the company and all present employees. Paul R. Balkan and David Balkan in particular were subject to close scrutiny, and found to have unblemished records. Applicants are routinely rejected for various reasons including any documented criminal history, criminal association, or employees with questionable pasts or criminal history.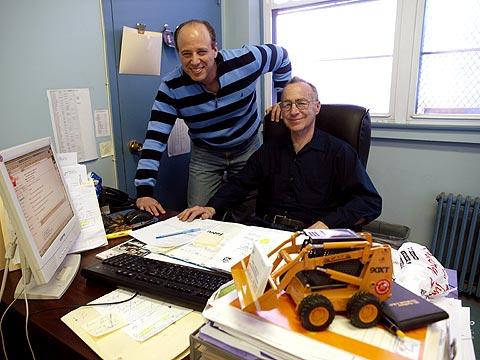 Balkan Sewer and Water Main Service therefore takes great pride in being accepted for licensing by the New York Business Integrity Commission. This license provides yet anther reason to feel safe and secure in hiring Balkan, a family company that has provided superior water main and sewer service to the residents of NYC for over 60 years.
ABOUT THE NEW YORK BUSINESS INTEGRITY COMMISSION

The mission of BIC is to eliminate organized crime and other forms of corruption and criminality from the industries it regulates. BIC's goals are numerous: to ensure that the regulated businesses are able to compete fairly; that the marketplaces remain free from violence, fraud, rackets, and threats; that customers receive fair treatment; and that the businesses which are allowed to operate in these industries always conduct their affairs with honesty and integrity.