New York, USA (Jan. 11th 2021) FOR IMMEDIATE RELEASE:
Balkan Sewer and Water Main is a proud member of the Queens Chamber of Commerce. As such, they made the decision to sponsor the annual Queens Chamber of Commerce membership for Mateus' Restaurant & Bar. Small businesses have always been the lifeblood of the economy and generate 44 percent of the economy. We know how hard the COVID-19 pandemic had impacted NYC restaurants. To do our small part, Balkan is fully sponsoring the chamber membership for this local eatery. We hope this will help Mateus' Restaurant & Bar continue providing the Queens, NY community authentic Portuguese food and friendly service.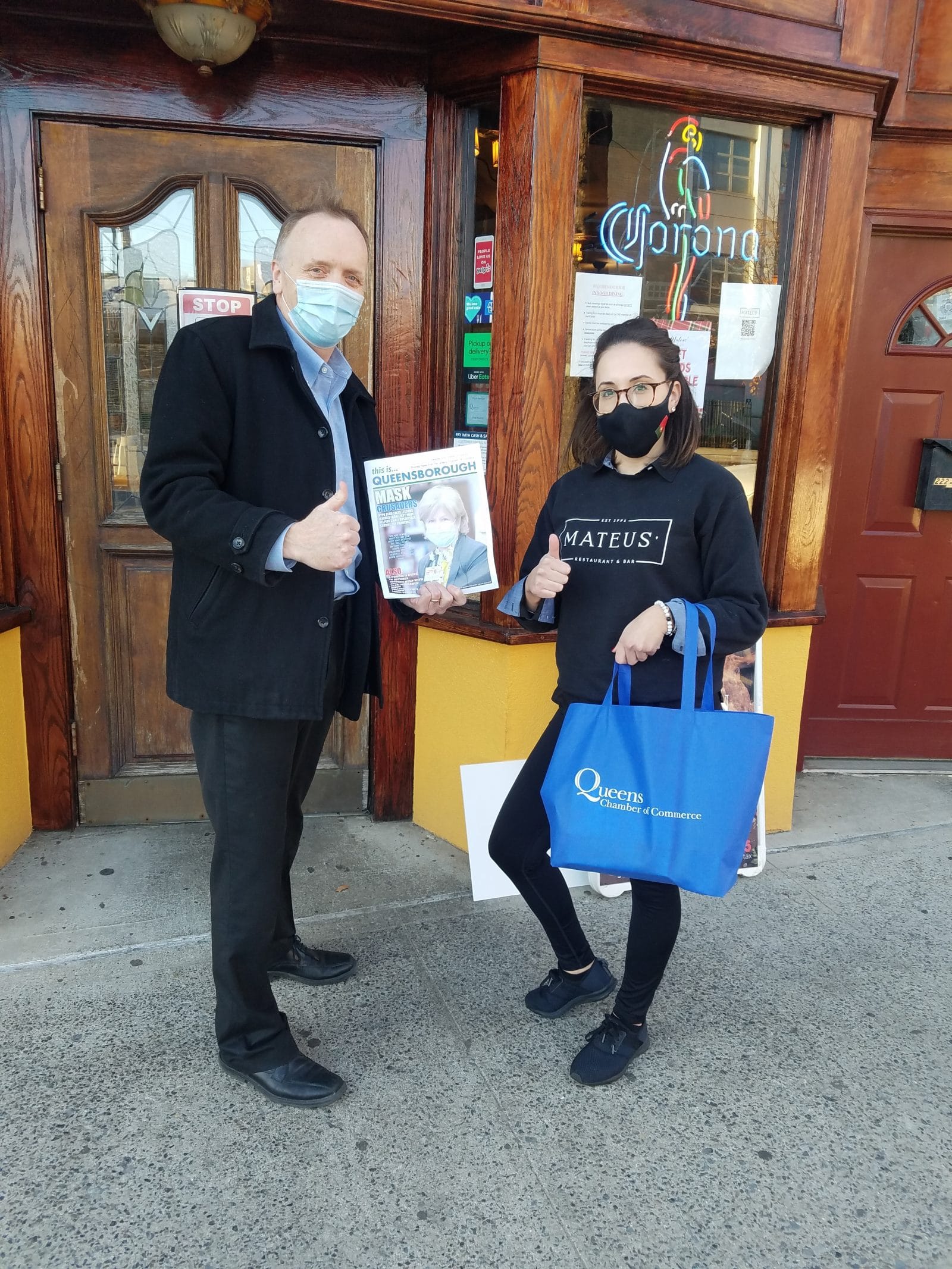 New York City restaurants are feeling the hit especially hard during the coronavirus pandemic. In a survey conducted in March, nearly 50 percent of small businesses out of 5,800 believed they had a chance of being around at the end of the year. As 2020 progressed, small business owners faced a variety of increasing challenges. However they still showed an incredible amount of resilience, while staring squarely in the face of the COVID-19 pandemic. As COVID-19 continues to have an impact, there are steps that individuals and businesses can take to provide support to their communities. One seemingly small act can have a big impact.
Operating Behind Closed Doors
With shops and restaurants being closed or operating with restrictions, serious challenges have arisen. Many business owners are finding themselves unable to make expenses like rent or payroll. Businesses also found themselves left with many supplies they purchased but were not able to sell during the pandemic.
New York City restaurants are making adjustments to their business model and now offer takeout or curbside pickup. Many restaurants also set up online food ordering options and digital gift cards. Restaurant owners and other small business owners made some of the hardest decisions they have ever made.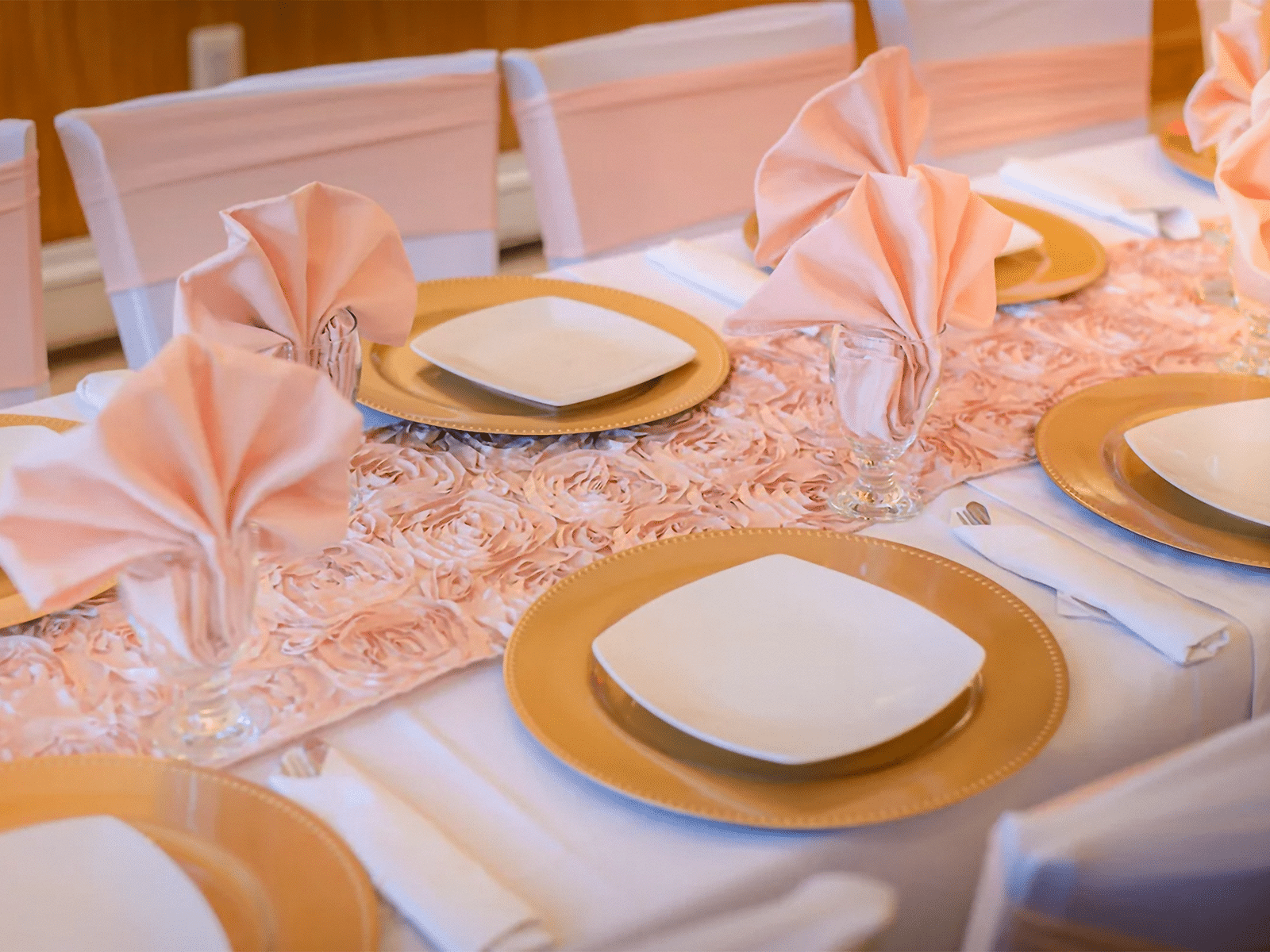 Rallying Around Small Business
People continue to rally around small businesses. This provides the vital support they need to get through these unexpected difficulties and challenges. In many cases, other businesses are leading the way. Many businesses are offering assistance to small businesses in a number of ways while also encouraging others to support them.
Making one investment in another local business is most meaningful. One of the benefits is it will also increase engagement and allegiance from customers of the other business. These customers will long remember what you have done for their favorite small business, in this case Mateus' wonderful family establishment.  
A Need in the Community
All over the world, small businesses are struggling with COVID-19. At Balkan, when we discover a need in our community, we look for a way to meet that need.
Recently, the Balkan teamed joined the Queens Chamber of Commerce. The QCC is an outstanding business association that does more than serve and help businesses. The Chamber of Commerce provides opportunities for business owners, and they provide support for those in the community. At the height of the pandemic, the QCC announced a grant program that would provide assistance for businesses in the borough.
The funds from the grant program would help businesses pay for services and products that allowed their businesses to keep operating safely. Businesses were able to request information about other grants that would help them purchase PPE (personal protective equipment) and other products that would allow them to keep their employees and their customers safe.
The Queens Chamber of Commerce provides a variety of networking opportunities every month for its members. Understanding the hardships that many in the community were facing, the QCC made a generous gesture by reducing the annual membership rate so small business owners could maintain their membership.
Understanding that many small businesses would be unable to maintain their membership in the QCC despite the reduced membership rate, we sponsored a local hotspot (Mateus' Restaurant & Bar) by paying their annual membership in the Queens Chamber of Commerce.
Sponsoring Mateus' Restaurant & Bar
Balkan is proud to be a part of the Queens Chamber of Commerce. The Queens Chamber of Commerce provided various types of support to us during the COVID-19 pandemic. In return, we wanted to do something for another local business. When the QCC made the decision to reduce the annual membership rate, we offered to pay the reduced annual rate for Mateus' Restaurant & Bar.
Mateus' Restaurant & Bar in Queens Village is more than just a business. Mateus' Restaurant & Bar has been a staple in the community for nearly 30 years. When the pandemic made its way into the area, Mateus' Restaurant made the decision to continue operating and offer help to those in the community.
In spite of the growing pandemic and the possibility of having their doors closed for good, the lovely people at Mateus' delivered food to hospitals, local precincts, and fire stations. After a few months of being in the middle of the pandemic, Mateus' Restaurant made the decision only to offer takeout. After some time, Mateus' Restaurant began to experience what others in the industry were experiencing.
In spite of the difficulties that were being faced, Mateus' Restaurant remained committed to serving their customers and being a bright light in the middle of darkness. In September, the restaurant was able to reopen its dining room. Although there were obstacles and questions, Mateus' Restaurant & Bar remains committed to operating because of their appreciation and gratefulness for their loyal customers who are committed to supporting them.
We'll Get Through It Together
Balkan Sewer And Water Main is a trusted, family-owned business. We understand how important the business community is, regardless of the industry. This is one of the reasons why we appreciate our time being a part of the Queens Chamber of Commerce.
The Queens Chamber of Commerce continues to serve New Yorkers during this difficult time. At Balkan, we understand that being a part of a "business community" means that the community supports our business. However, we never forget how important it is for us to support our community in return.
Being a part of the Queens Chamber of Commerce allows us to remain committed to the greater good and giving back to those in the community. We are proud to have offered support to another business that has been a staple in the community.
The COVID-19 pandemic changed our lives and the dynamic of many businesses across the world. Businesses in New York City and across the world have been able to resume, but not in the ways everyone has grown accustomed to. We are all hopeful and optimistic that every business will be able to resume as usual.
About Mateus' Restaurant & Bar
Established in 1991 by the Chaves family, owner/chef Ilidio, with over 30 years experience, and his daughters Sofia, Jessie & Melessa are committed to serving authentic Portuguese recipes, passed down from generation to generation, with skill and gracious hospitality.

mateusrestaurantqueens.com
About Balkan Sewer And Water Main
The Balkan Team provides expert sewer and water main repairs and replacements. We are experts in all types of NYC underground plumbing. Balkan Sewer And Water Main Service was founded in 1952. Since its inception, the foundation of the company has been based upon integrity and honesty in all of our dealings. That solid foundation has enabled us to thrive in every economic climate. The year 2020 actually marks our 68th consecutive year in business. As we have grown, we have become increasingly dependent upon a "Team First" approach. What helps ensure a continuation of our high standards, overall integrity, and high company morale, is that same team approach. Complete client satisfaction has always been the number one goal at Balkan Sewer And Water Main. That is why we are NYC's largest and most trusted sewer and water main service in New York City. Simply put, if it's plumbing, and it's underground, we do it. For almost 70 years, and for over 70,000 New Yorkers to date, Balkan is "The Team You Trust".