When water repair, sewer repair, or any main water line work is needed, the more you know the better we look. Our ever-growing library of informative sewer repair and water main videos show property owners what to expect and the level of professional main water line and sewer repair service that Balkan provides.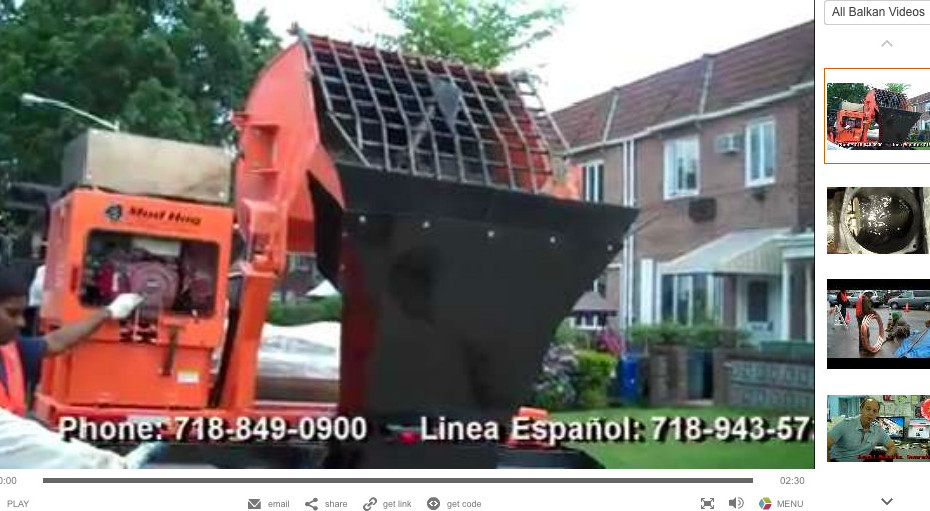 Typically when a property owner encounters a problem requiring water repair or sewer repair work, they have little idea of what to expect. These sewer line and water main videos give a clear idea of what main water line and sewer repair work looks like start to finish. Fulfilling promises and educating property owners is part of the standard Balkan client courtesy package.
See why a sewer repair can pay for itself by preventing basement flooding, water damage, and eliminating a dangerous trip hazard. Balkan provides 'Answers Not Excuses'. A water repair by our company is typically started and completed within 24 hours, with final restoration of disturbed areas completed the very next day. Superior water repair service is provided at the fairest of prices. A complete main water line replacement is typically given 'same day service' by Balkan and completed the very same day. Water repair service like this incurs no additional charges as our company uses a 'Uniform Pricing Policy'.  View our water main videos today.