A relatively new house in the Bronx was suffering from a broken sewer line. The owner exhausted all possible remedies including numerous sewer cleanings and video camera work before deciding to hire a sewer contractor. They had suffered with dirty sewer water accumulating in their basement for long enough. What made the sewer problem most unusual was that this house in the Bronx was only about six years old.
As things turned out the original sewer contractor that connected this new house to the NYC sewer used a spur connection meant for a house on the opposite side of the roadway.  As spurs are installed on a distinct angle facing the desired house (think of 2 o'clock or 10 o'clock on a clock face) using a spur connection like this would never work properly- and it didn't.  This was not an innocent error, it was an egregious disregard for proper plumbing practices and to code requirements.
[quote style="boxed"] "The existing spur was connected to the spur on the opposite side of the city sewer and the connection for the old house was 4′ away from it. Told plumber to plug both spurs and gave O.K. to drill in and install a dutchman and connect to existing 6" house sewer in the street. "[/quote]
It is always helpful when prompt and correct decisions are made in the field by city inspectors. The NYC DEP is noted for their experienced field personnel and professionalism.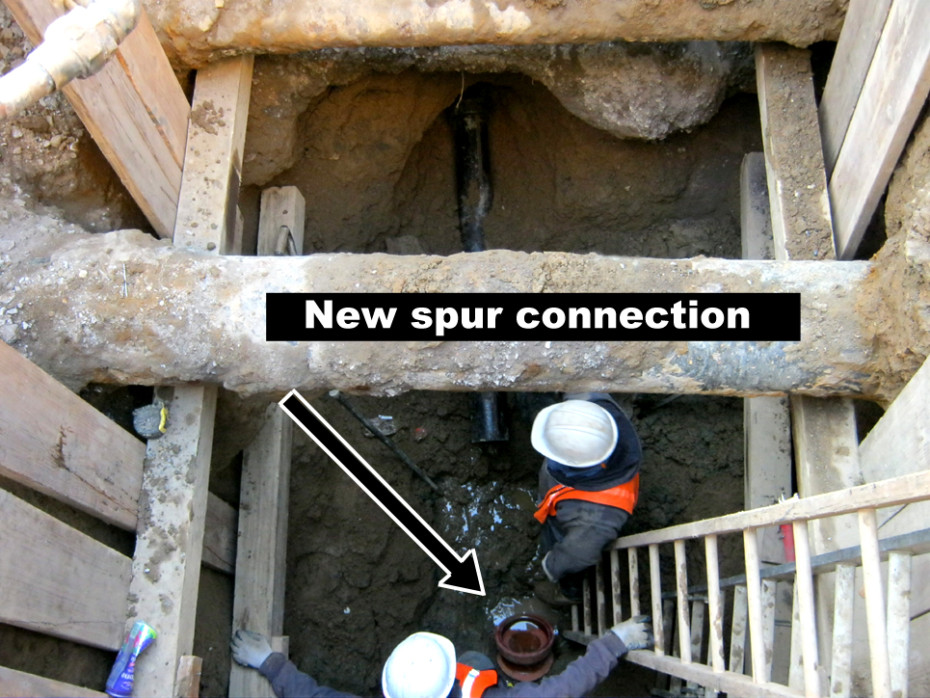 There was no possible way to replace the existing house sewer and still use the same spur connection. Balkan Sewer And Water Main Service, the new sewer contractor, had to build a new spur connection. This meant ensuring that the city sewer was on a concrete cradle and carefully core-drilling a new opening into the city sewer at the proper angle and location. Then a short piece of clay pipe specifically designed to be used as a spur connection was inserted into the city sewer. This special fitting is called a Dutchman and is carefully made to not intrude into the city sewer or restrict the flow of the city sewer. This Dutchman is then carefully encased in concrete to ensure a long-lasting installation. Then Balkan used domestic extra heavy cast iron pipe to replace the house sewer line – using the highest quality materials is a Balkan trademark.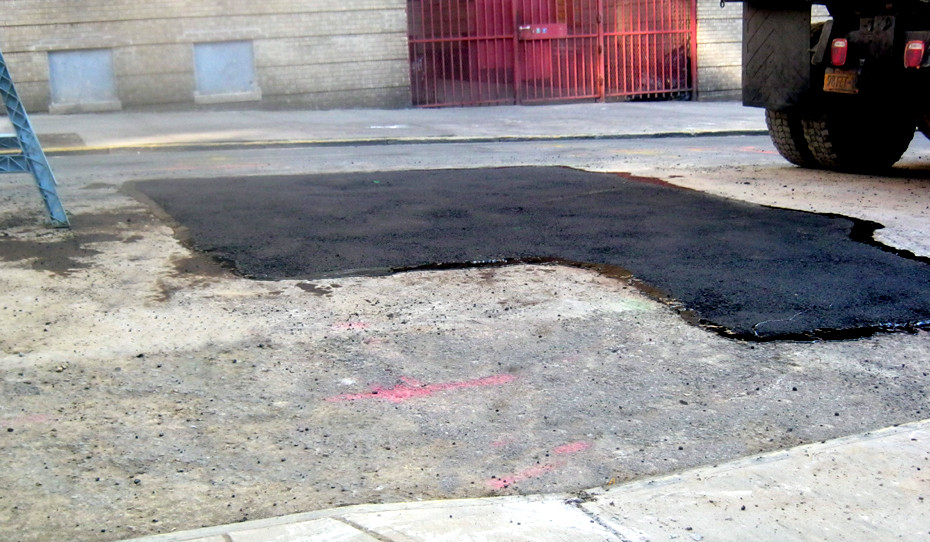 Any part of a long-lasting subsurface plumbing installation must include careful backfill and compaction procedures. In this case clean and dry NYC DOT approved backfill material as trucked to the site and carefully compacted in one foot lifts. An approved hot asphaltic base material was installed the very same day. After allowing the hot material to cool overnight, a hot asphalt wearing course was installed and sealed with hot tar.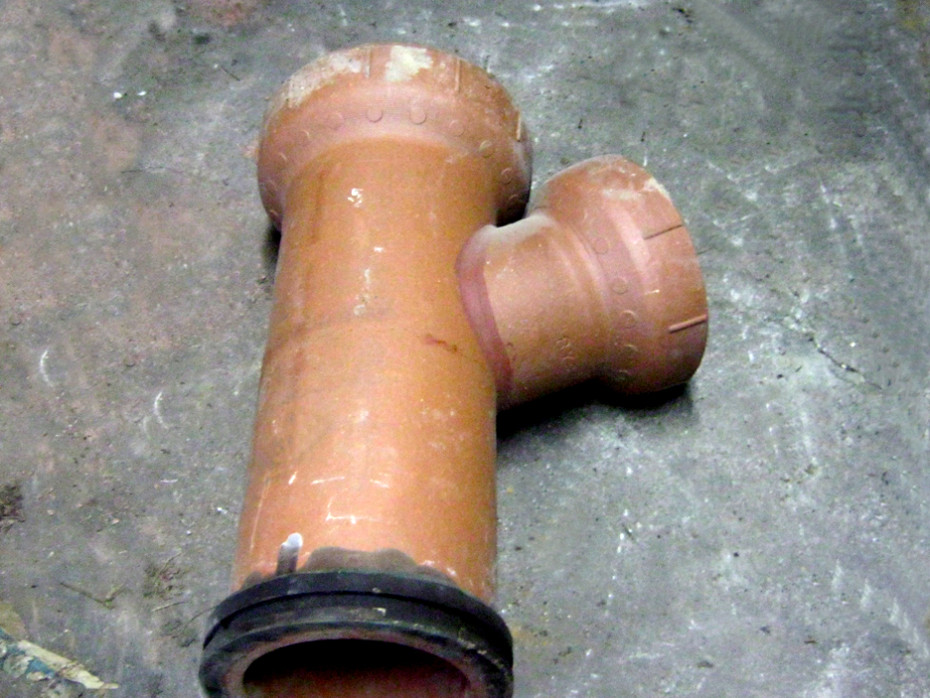 A spur connection is the most common of all connections used for a house sewer. basically a spur on a city sewer is a Y in the city sewer with a plug on the outlet side to be used for future connections. The spur itself is typically 6″ with the exception being 8″ sizes in Manhattan where the minimum size for a house sewer is 8″. Having a spur available for connection prevents the need for drilling into the public sewer which is more costly and if not done properly can cause damage to the public sewer. In most cases a spur is ideal for a new sewer line connection. Read more about different types of NYC sewer connections.