You should consider many issues before fixing a broken sewer pipe. For a typical homeowner the situation can be confusing, and simply trusting a sewer contractor can lead to an uneasy situation. There are some very important points to consider before you decide on the scope of work, and if you are receiving a fair price. The chief decision usually involves deciding whether to repair a broken sewer pipe, or a replace the entire line. The following information should provide you with valuable guidance.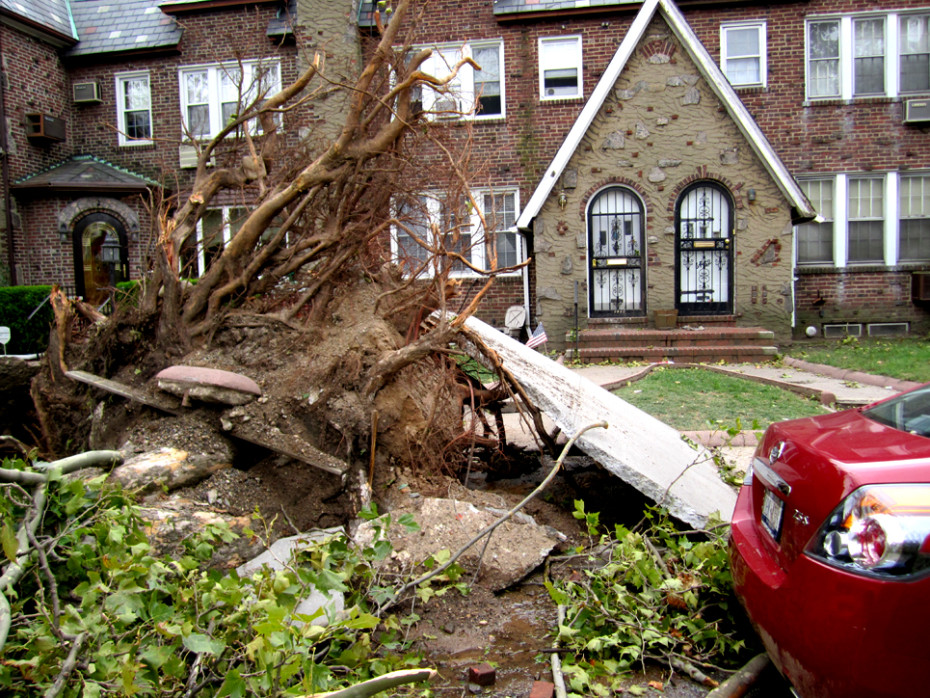 What type of sewer problem are you having?
You should know the type of  sewer problem you're having before any work is commenced. Typically you can understand the type of sewer problem through expert analysis, or an HD sewer video. Be aware there are only a few circumstances when a broken sewer pipe should be spot repaired, and not completely or partially replaced. You can use the following list of conditions as those that lend themselves to just replacing the broken sewer pipe itself. This is also referred to as a  "spot repair".
Broken sewer pipe at the beginning of the run
These types of breaks can typically make sense to repair because the location of the broken sewer pipe and the type of defect can be determined. But also because they are not indicative of a failure of the entire house sewer system. Many times an old house sewer changes over from cast iron to clay pipe 5′ or so after the foundation wall. The joint where the type of pipe changes from cast iron to clay pipe was usually made using some concrete and oakum that may have worn away over the years.
A case when a spot sewer repair is advisable
Roots could have grown in or sewer water seeping out could have caused the pipe to settle. In this case replacing only 5′ or 10′ of pipe just outside the foundation wall can make sense. Nowadays there are specialty fittings that make water-tight joints when joining cast iron pipe to clay pipe. These fittings make a spot repair on a broken sewer pipe just outside the foundation wall a long-lasting repair.
Broken sewer pipe at the connection to the city sewer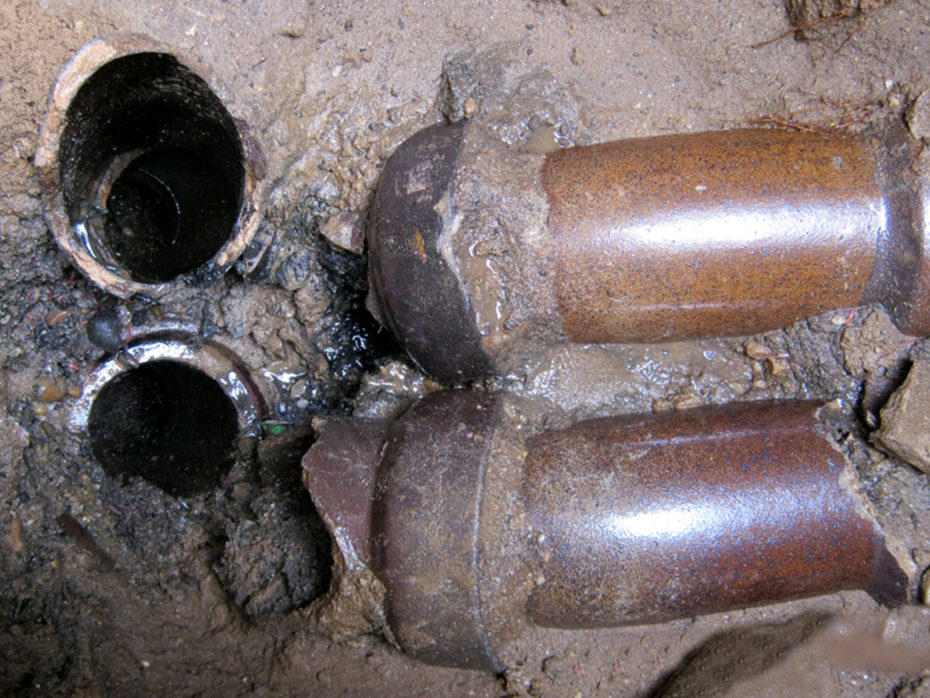 Likewise if you have a broken sewer pipe at the connection to the city sewer a repair may make sense. Just like in the above case settlement or one poor pipe joint may have caused the problem. However unlike in the above case the point of the connection may be hard to determine. House sewers frequently do not run in a straight line. It is very important to get sewer records before starting a sewer line repair in the roadway. Is it important to note that in NYC the property owner is even responsible for where their house sewer connects to the city sewer. Many people are not aware of this fact.
If a contractor or an event disturbs your house sewer line
Other instances where a repair of a broken sewer pipe can be done with confidence is if a specific event occurs that breaks the pipe in a localized area. Some examples of this are if a utility contractor breaks your sewer line inside their trench, if a tree planting company over-digs and hits the sewer line, if foundation work is being done and the house sewer is encountered. Sometimes an event such as a tree toppling over can break a sewer line in a specific area. Events such as these firmly establish the point of the broken sewer pipe and the cause of the break. Spot sewer repairs in these cases can be done with complete confidence.
Spot repairs are not advisable for most home sewer problems
Most sewer line problems you will have do not lend themselves to just be repaired in just one area. If your house sewer line is root infested, is back-pitched, is ,or has multiple separated joints, a spot repair makes no sense. In addition if the direction that the line runs in is not certain an attempt at a sewer repair can result in wasted time and money. This is because excavations can be made without ever locating the defect or the house sewer itself. Obviously becoming knowledgeable in different types of sewer problems, and your particular problem, is advisable. For a quick primer and to learn more about sewer problems read this post:
Know the repair and replacement cost ahead of time
Understanding if repairing or replacing a broken sewer pipe is the correct choice is very important. But knowing the total repair cost and replacement cost differential ahead of time is absolutely vital. If you insist on repairing your house sewer when it is not advisable, the decision should go hand in hand with being fully aware of the price difference of all scenarios. These include a spot repair, a series of repairs, and a full sewer replacement.
Typically a spot repair on a broken sewer pipe will cost you around 50% of a total replacement. Frequently you can end up doing a series of sewer repairs, or you'll need work added to your original repair. In those cases, it can soon exceed the cost if you had your entire sewer line replaced. Once again, it should emphasized, you should always get a written quote on what a complete sewer line replacement costs before any work commences.
Avoid disputes with contractors – insist on pricing for all possible scenarios
You should insist on a price for a full sewer replacement. This is regardless of if you intend to replace your entire sewer line or not.  As you may be aware, there are contractors who 'get their foot in the door' by quoting a repair job. Then only to add on to the scope of work, and eventually exceed the price of a complete sewer replacement. If you have a written quote for all scenarios before sewer repair work starts, it avoids disputes with your sewer contractor. Once you are in a dispute with any contractor, regardless of their trade, it inevitably leads to job delays.
Some information about sewer line repair work
Sewer line repair work actually needs more research and information before proceeding than a complete sewer replacement. Sewer repair work requires pinpointing the problem and exactly where the house sewer runs. This is as opposed to a sewer replacement where the starting point of the house sewer is clearly evident.
Putting what amounts to a band aid of a defective house sewer only prolongs the inevitable replacement. If you do decide on a spot repair, it typically results in your funds being spent of video cameras, and drain cleaning contractors. This can sap your budget from actually replacing your old home sewer system.
[button link="/contact-balkan-plumbing/" bg_color="#EA6E24″ window="yes" size="xl"]Get a free on-site visit today[/button]