A broken sewer pipe can be the cause of costly damage to your home and plumbing system. It can also cause sink holes inside your property, the sidewalk, or roadway itself. However, the longer the need for a broken sewer pipe repair goes unchecked, the worse and more costly the damage will become. It is important that homeowners be aware of the signs that can indicate an issue with their sewer pipe so that they can have it repaired as soon as the problem occurs. Here are a few of the signs you can look out for in your home that can indicate that your sewer pipe may be defective and require a broken sewer pipe repair performed by a professional.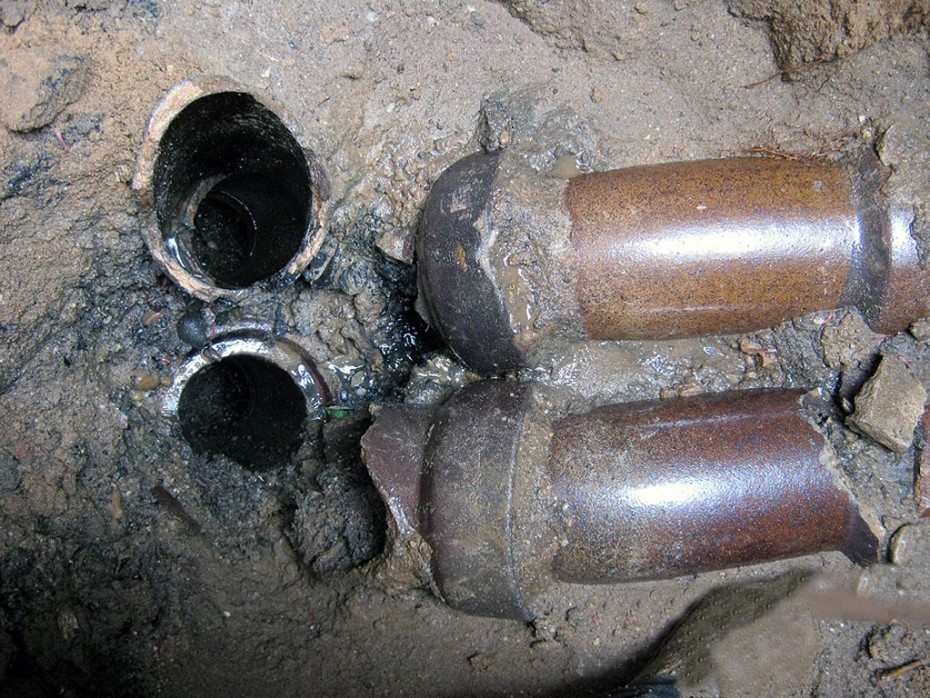 You Smell Something Bad
As the name suggests, your sewer pipe is where all of the plumbing waste water exits your home. Thus, a break in this line can lead to unpleasant odors permeating in and around your home. These odors will likely be most noticeable near drains inside your home, and on the exterior of your home where the sewer line is located. Sometimes odors can emanate out of leader lines connected to the house sewer, or area drains. These odors should not be ignored, as they are not normal, and they are likely a strong indicator of a break or blockage in your sewer pipe.
Persistent Drain Clogs
When you own a home, it is inevitable that you will experience clogging in a drain at one point or another. However, when you have multiple drain clogs that keep reoccurring, this can be a sign of something more serious being wrong. If you have tried everything to unclog your drains to no avail, then there is likely a break and/or blockage in your sewer pipe that you will need to have professionally repaired. Frequently a sewer camera can pinpoint the area of the defect and the type of defect itself. This can help determine the extent of the damage and what course of action to take.
Recesses in Your Lawn
Another sign that can indicate a break in your sewer pipe is the appearance of an unusual recess or dip in your lawn. When a break occurs in a sewer pipe, liquid from within the pipe will permeate the soil above the break. This softened soil can wash away, causing warping in your lawn or a sink hole. If you notice the appearance of such warping in your yard, you will want to have your sewer pipe inspected for breakage, and you will likely need to have it repaired.
Pools of foul smelling water
After a rainstorm many properties are left with standing pools of water. This is not a major concern, as regrading cement or landscaping can usually remedy this situation. However pools of foul smelling water can be indicative of a much more serious problem. In some cases houses are built slab on grade, they have no basement, and the sewer drain lines are just beneath the surface. When drain pipes separate they can leach out foul waster water which can accumulate on the surface. This presents not only a broken sewer pipe repair issue, but a serious health concern as well.
The broken sewer pipe repair professionals
While a broken sewer pipe can cause costly damage to your home, this break will also make itself very apparent through the signs described above. It is important to be aware of these signs so that you can have a broken sewer pipe repair performed before further damage occurs. If you believe that there may be a break in your drain line system, contact the broken sewer pipe repair professionals at Balkan Sewer And Water Main to have it corrected. Balkan provides free and no obligation site visits seven days a week. Balkan has the specialty tools and expertise to determine the exact condition of any drain line system, and if any action needs to be taken.