Your summer is supposed to be your time to relax. Maybe take a vacation, and just enjoy the great outdoors. However, sometimes you will experience unfortunate home issues. These issues may result in repairs, maintenance, or replacements. If your home's water main breaks, we know it can be very easy to send yourself into a panic. However, it is important that you attempt to stay as calm as possible.  If a broken water main flooded basement is your stressful situation, here are some things you can do to help contain the situation.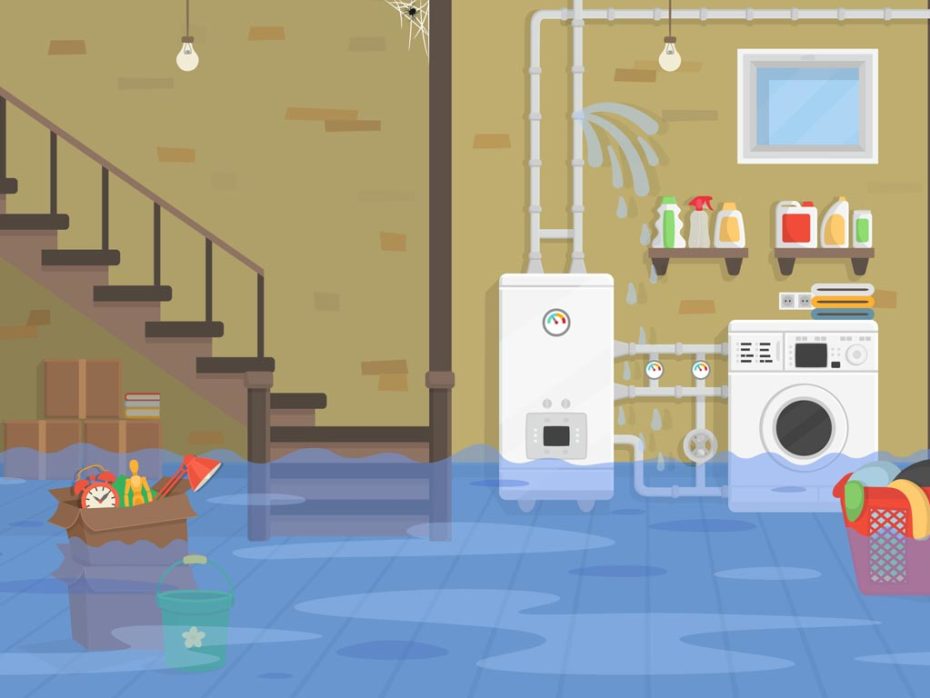 It is important that you are able to do the following:
locate the leak
make a note of when the water main break occurred
make a note of the type of material water line is made from
determine how severe the water main break is ( a pinhole leak, a circular break)
Can You Locate The Water Main Break?
The area of the water main break will have a significant impact on the next additional steps. If the water main break takes place inside your basement, your sewer trap can be opened if you have one. Always make sure to open the house side plug to avoid sewer gases entering your home. Secondly, that will allow any dirt or debris to accumulate inside your house trap, not your house sewer.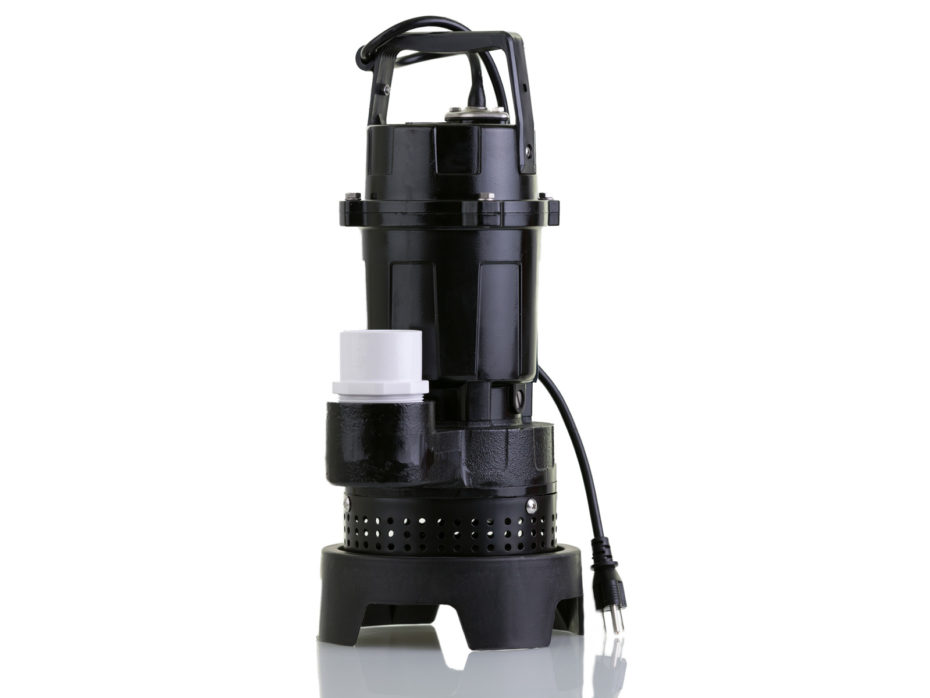 If you do not have a sewer trap, a sump pump can be installed until a team of water main repairers arrives at your home. Sump pumps cost around $100.00 to $200.00, and are always useful to have around regardless. Just plug it in, and put the end of the discharge hose inside a sink or out a basement window. Always secure the hose in place, because recoil from the pump can dislodge it. Ideally the pump should be placed in a sump or pit below the floor of your basement. A float switch will automatically turn the pump on and off.
How Serious Is The Break?
We know how difficult it can be for you to deal with a water main break. That is especially true if you are not sure of the severity of the break. There are few water main breaks that will qualify as a serious emergency, and likewise need a replacement as soon as possible. However, a water main break that results in a flooded basement will qualify as one of those emergencies, especially if there is no way to open a sewer pit trap or install a sump pump.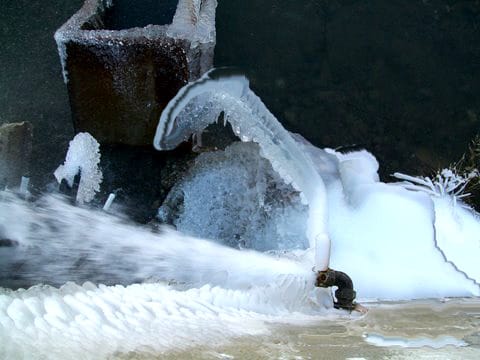 We previously discussed water pressure and how it impacts a home or business's foundation. Many homes with basements are equipped with drain tile systems on the inside of your home's foundation, and it will be located under the floor of your basement. When it constantly rains, a significant amount of water is being collected into the drain, and the water will eventually be evacuated by your home's sump pump. This may mean you already have a built in system "to beat the leak".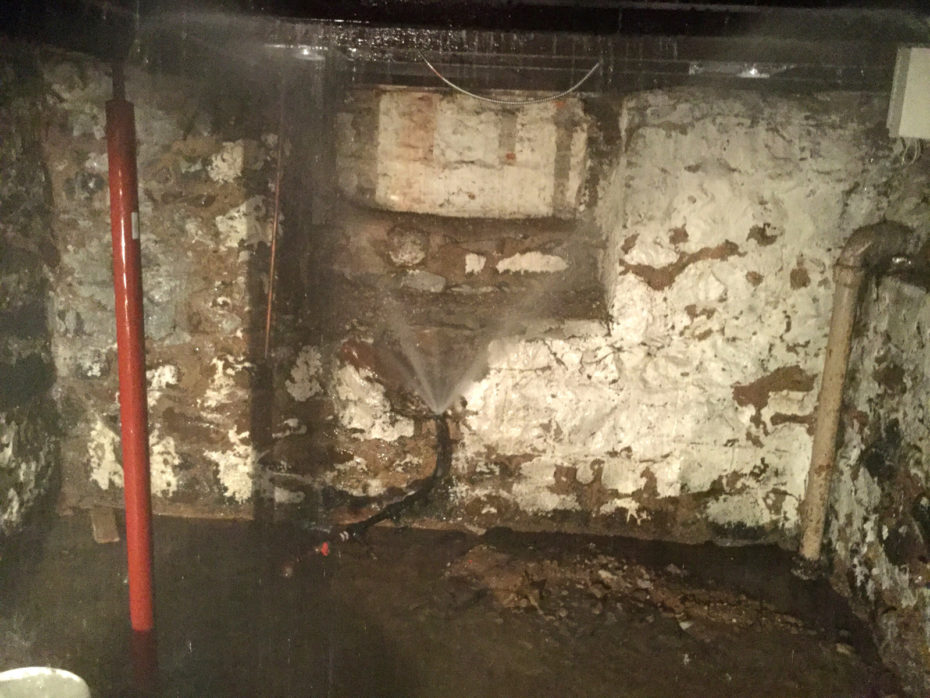 What starts out as a small leak, if left unattended, can create havoc. Besides a broken water main flooded basement, pressurized water can damage sheet rock, flooring, and wood structural beams as well. When it comes to plumbing "out of sight out of mind" is never a good policy. When it involves an old lead water line, a skilled plumber may be able to do a temporary repair. A skilled plumber may be able to tap the malleable lead closed, or apply a clamp. Either way, you will need to replace that old lead water line.
Is The Sump Pump Giving You A Hard Time?
Your home may have a sump pump in the basement and the basement is still flooding. Which means your sump pump may not be working properly, and you may need to have it replaced. Your sump pump may not turning on. First make sure the outside float switch if free, and moving up and down. If it is stuck in a lowered position the pump will not turn on. In some cases the mechanism itself may have become frozen in place, and easy fix.
If you are unsure if your sump pump is working, you can unplug your sump pump for at least ten seconds and plug it in after those seconds are over. Every sump pump should cycle. What if your sump pump does not cycle? If your sump pump doesn't cycle, you are going to need a replacement sump pump. If your sump pump is working and removing water from the pit, but your foundation continues to take water, you may be dealing with a variety of problems.
Issues with the drain tile/pipe leading to the pump
One of the major things you should do is check the drain tile so you can determine if it has collapsed. If the drain tile has collapsed, water can still make its way into the pit. However, if there was any water before the collapse occurred, the water would make its way into your home. If your drain tile has not collapsed, it is highly likely that your interior drain tile cannot handle the quantity of water. You may need to have an additional drain tile system installed on the outside of the foundation, and this would tie it back to the current sump pit.
Your broken water main flooded basement expert
Balkan is able and ready to provide you with the relief you need in a stressful and frustrating situation as having a flooded basement. We do not want you to panic if this situation occurs at your home. Contact Balkan Sewer And Water Main Service for rapid attention during a flooded basement from a water main. Balkan also provides expert repair after a broken water main flooded basement. Balkan technicians are available 7 days a week, and after hours as well.