A recent Bronx water main emergency was handled promptly and expertly by Balkan Sewer And Water Main Service. This case clearly shows why it pays to know who to call when a sewer or water main emergency occurs.
A Bronx water main emergency unexpectedly occurs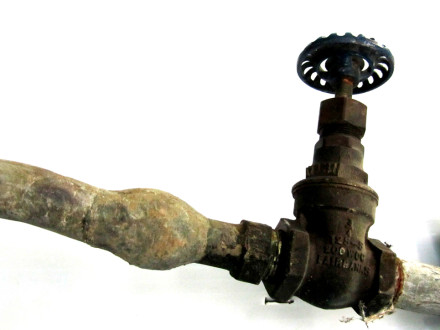 A Licensed Master Plumber was working late on a Friday afternoon relocating an oil feed line for a oil fed boiler. One of the workers inadvertently came in contact with the lead water service line. As the lead line was in excess of 70 years old, it ruptured.
The plumber worked feverishly to divert the leaking water into the house sewer trap, thus averting any damage in the basement.  They also restored partial water service to the building to minimize inconvenience to the tenants. Making the best of a difficult situation is what a professional licensed plumber does.
One of the advantages in hiring a Licensed Master Plumber is that even when the unexpected happens, they typically know the best course of action. This is as opposed to an unlicensed and uninsured contractor. When the unexpected happens the unlicensed plumber typically packs up their tools and heads for the door.
The water main company the Pros use
Naturally the steps taken by the inside plumber made the situation bearable through the night. But a permanent solution was needed for this Bronx water main emergency. Like many Licensed Master Plumbers in NYC, this plumber called Balkan to resolve the problem. Even though the call came in around 10pm on a Friday night, a Balkan service technician was still on duty.
By checking various online sources of information, Balkan was able to give an accurate quote for the work almost immediately. Balkan also assured the plumber that a water main installation crew would be on-site early the following morning.
[button link="/contact-balkan-plumbing/" bg_color="#EA6E24″ window="yes" size="xl"]Get a free on-site visit today![/button]
Dealing with an unexpected job site condition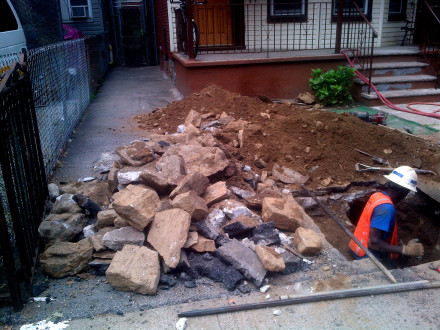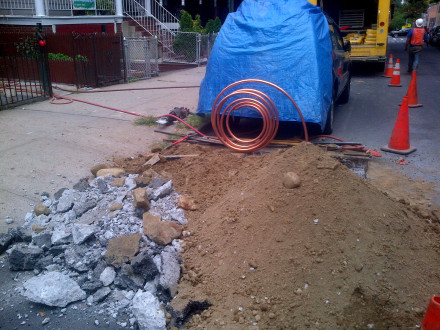 Just as promised a water service line installation crew arrived on the site Saturday morning and began work. As excavation progressed a heavy rock condition was encountered. For many water main contractors a rock condition would mean an addition day of work to restore full water service to the building, and added cost to the client.
Balkan Sewer And Water Main Service is a company prepared for virtually any condition. Having specialty tools and the skilled technicians to use them paid off for this Bronx water main emergency. A Balkan Field Supervisor used an underground piercing tool to clear a path through the bedrock and allow for the copper water tubing to be installed.
The new water service line was installed by 2pm Saturday. Even with a tough rock condition, the installation was completed in less than 6 hours.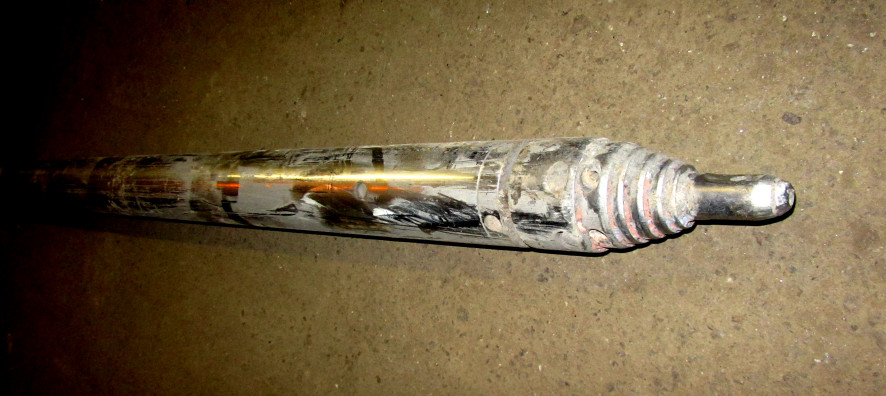 A Bronx water main emergency with a happy ending
Balkan had attended to the Bronx water main emergency replacement Saturday by obtaining a NYC DOT Emergency Permit. However for clean up and restoration to be completed a hard copy DOT permit would be required.
Balkan has in-house expeditors which allowed for the hard copy permit to be secured Monday morning. This allowed for the job site to be left fully cleaned up. All debris was removed and all affected areas were left broom clean. In addition a Balkan in-house paving crew fully restored affected surfaces to better-than-before condition.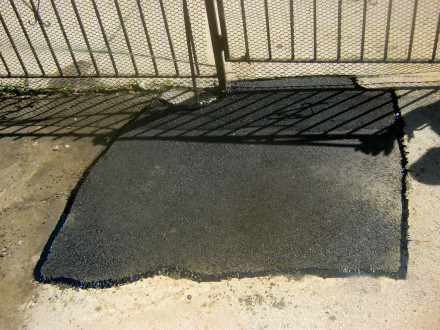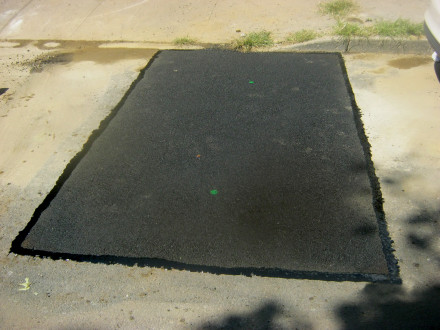 The end result of what started out as a Bronx water main emergency was very positive. The occupants of the building now had a lead-free water supply line, and a larger line than before as well. There are many good reasons why more NYC Licensed Master Plumbers trust Balkan for their sewer and water main work than any other contractor.
[button link="/contact-balkan-plumbing/" bg_color="#EA6E24″ window="yes" size="xl"]Get advice from an expert today[/button]