Bronx water main repair work can entail all sorts of unusual situations and different types of lines. Such a situation arose in the Bronx when the Pelham Bay and Split Rock Golf Courses realized that the water line feeding their irrigation system from their pond was cracked. The defect was detected because over time a sink hole had developed and dirt kept accumulating in the pump system.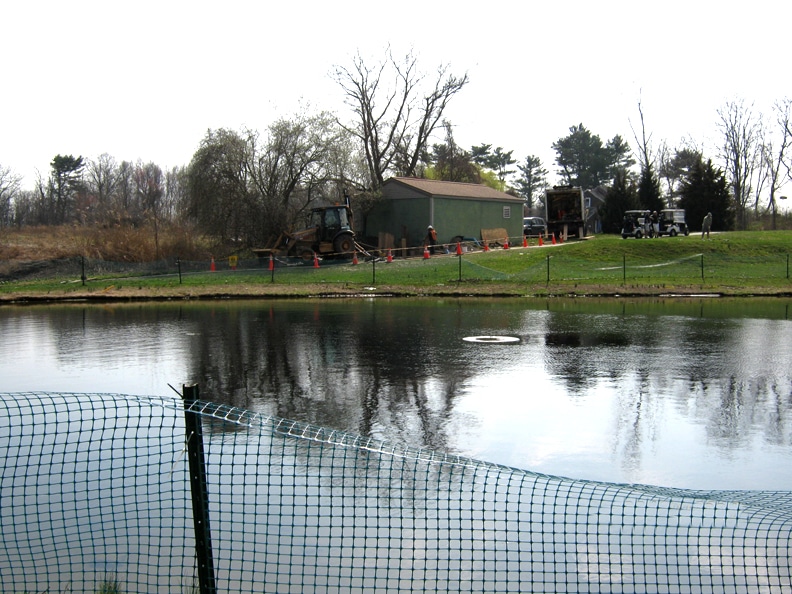 This job posed special challenges because the line in question was over 17′ deep and under the ground water table. That meant that the excavation had to sheeted up carefully for safety and heavy pumps had to be utilized to remove the ground water. In addition because the type and size of the water line were unknown a NYC water main contractor with a full stock of materials had to be trusted with this job. Many times in the NYC water main repair business the ordinary becomes the extraordinary.
Balkan Sewer And Water Main Service handled this water main break utilizing its expertise, and array of specialized equipment and tools – But most of all having highly trained field forces carefully supervised with personnel with over 20 years of experience make all the difference. What could have easily become an unsafe or out-of-control job site was handled with the expertise and care required.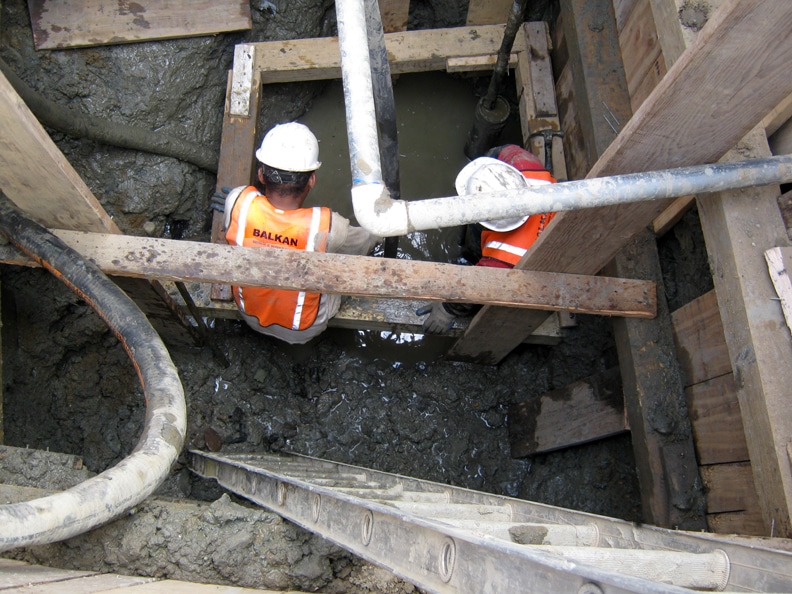 When working in public and accessible areas safety must be more important than the repair itself – That means that all during the water main repair process the site was fenced off, the excavation was covered, and all required safety measures were utilized. Balkan doesn't just provide a professional repair – Balkan provides a professional work site that doesn't deter from a clients appearance, reputation, or pose safety issues.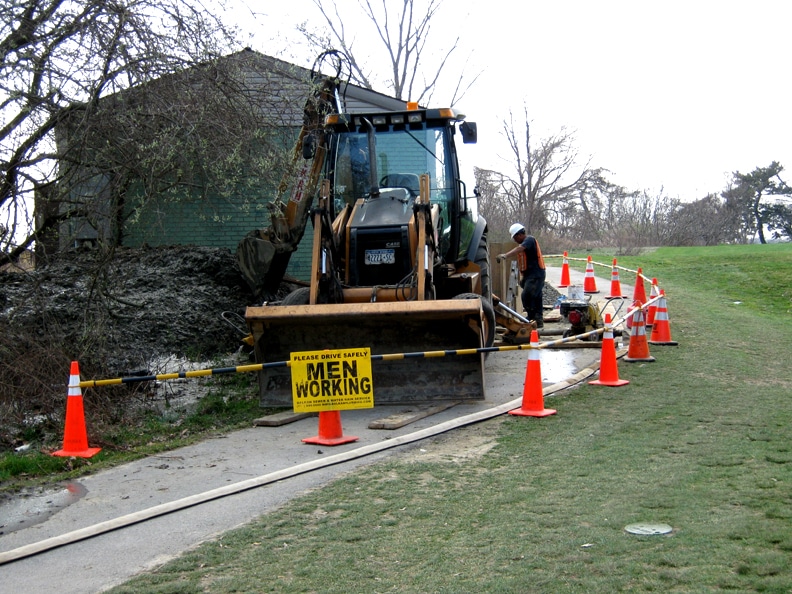 As things developed and got more and more involved this repair became more and more unique. In performing NYC sewer repair and water main repair work for over 60 years Balkan never had to empty out a pond before! But that is what was needed at the golf course. A number of specialty pumps had to be brought in and run 24 hours around the clock in order to pump out the golf course pond – otherwise the broken water pipe could not be safely removed and repaired properly.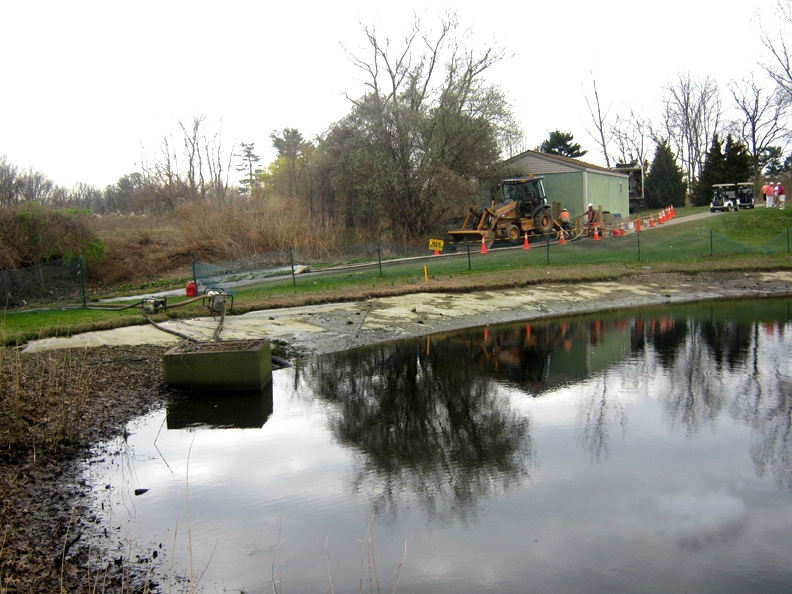 In addition once the defective pipe was uncovered it was found to be 18″ plastic pipe – a material and pipe size quite unusual in the NYC water main industry. Typically a water main line would not exceed 2″, no less 18″, and would not be made of plastic. Having great vendor relationships and knowing who would carry this specialty material was very helpful. The proper pipe and fittings were on-site the very next workday and the job proceeding seamlessly. Balkan Sewer And Water Main – Keeping your golf greens green!