A Bronx water main replacement can sometimes entail that a water main contractor must travel to the far reaches of the Borough to provide water repair service. Recently a homeowner on City Island in the Bronx needed a water main replacement. That meant a site visit for a water main contractor to look the job over and receive an accurate description of the water repair work required and a quote. They then needed service in a timely manner because they had received a NYC DEP violation.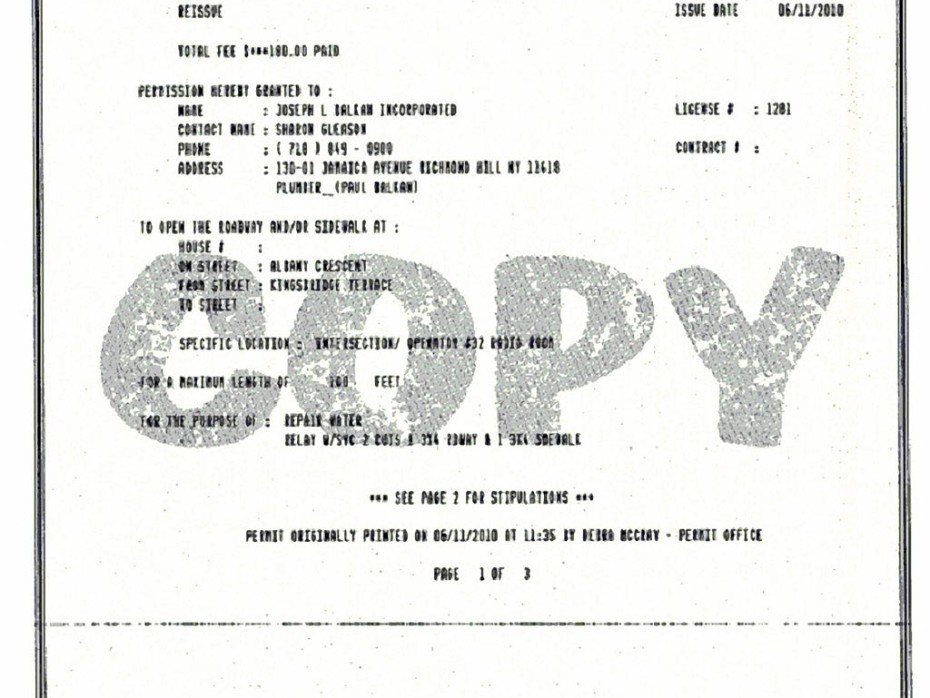 In the case of this Bronx water main Balkan Sewer And Water Main Service provided a free and no obligation site visit. Furthermore, after the homeowner decided to hire Balkan for the water repair, the water main replacement was completed within 24 hours of the initial call for water repair service. Final restoration of disturbed areas was performed by Balkan's in-house paving crew the very next day.
The level of sewer, water repair, and water main replacement service that was received for this Bronx water main is also available throughout Manhattan, Brooklyn, and Queens. With the most professional support staff, field supervisors, and installation crews, Balkan is the most trusted water main and sewer contractor in the City of New York for over 50 years.