There is no question that you need expert plumbing services when it comes to addressing underground water service lines that feed your Brooklyn plumbing system. Below is information on rock conditions that Brooklyn plumbing companies must know how to address. This is especially true when installing new water service lines or fixing older ones. Listed below are also tips on how to pick the best company for the job.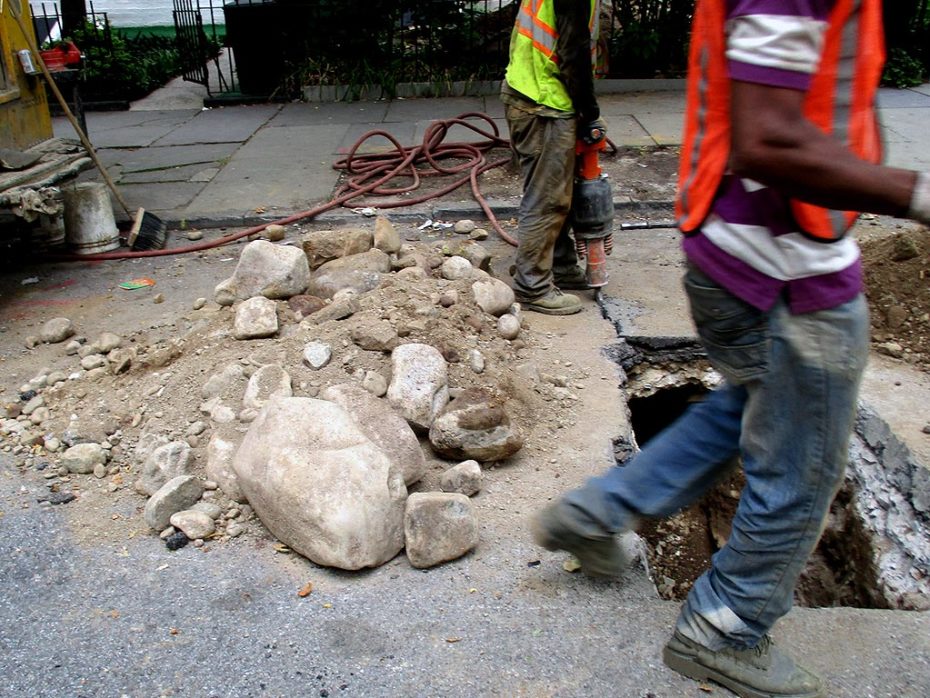 Brooklyn's Rocky Underground
Geologists have known about New York City's heavy underground rock conditions since the region's earliest attempts to establish an infrastructure. Workers faced dozens of miles of bedrock while they built trenches for the underground railroad, subway lines, and water and sewage lines. Also, this Business Insider article describes how workers building the Brooklyn bridge had to work through the mud and rocks with their bare hands.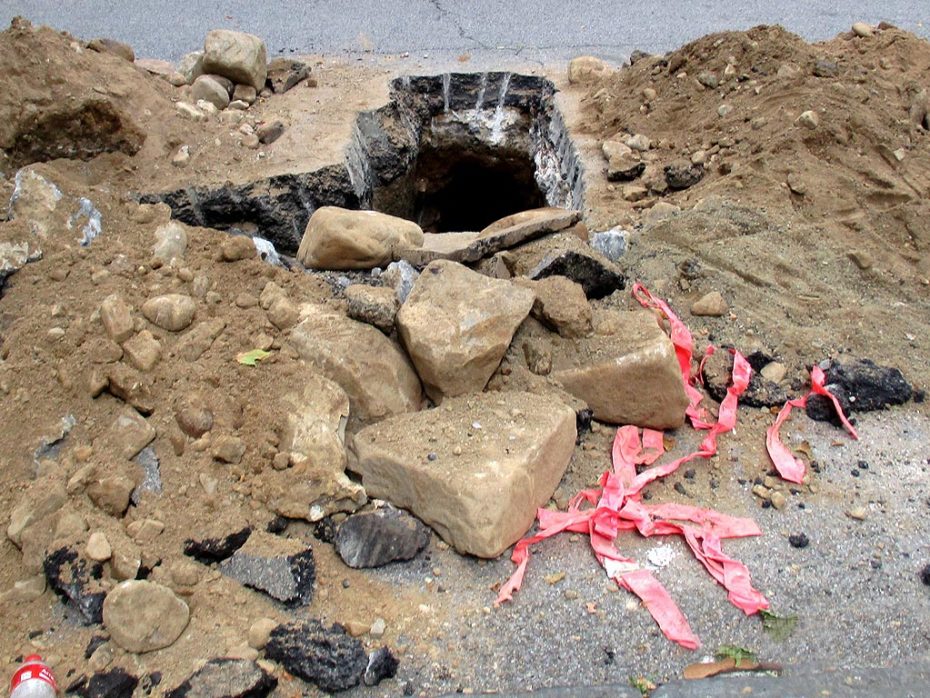 Brooklyn Still Rocks
Brooklyn's own Balkan Team from the Sewer and Water Main Specialists of Joseph L. Balkan, Inc., recently completed an underground water line installation while encountering a large assortment of buried rocks. The Balkan team, well versed in the challenges that the geology of Brooklyn presents, effectively tackled and conquered this heavy rock condition. This Brooklyn plumbing company removed all the rocks, and installed a new water service line seamlessly. Balkan left the site as if it had never been disturbed. Seamless service includes next-day restoration of the roadway.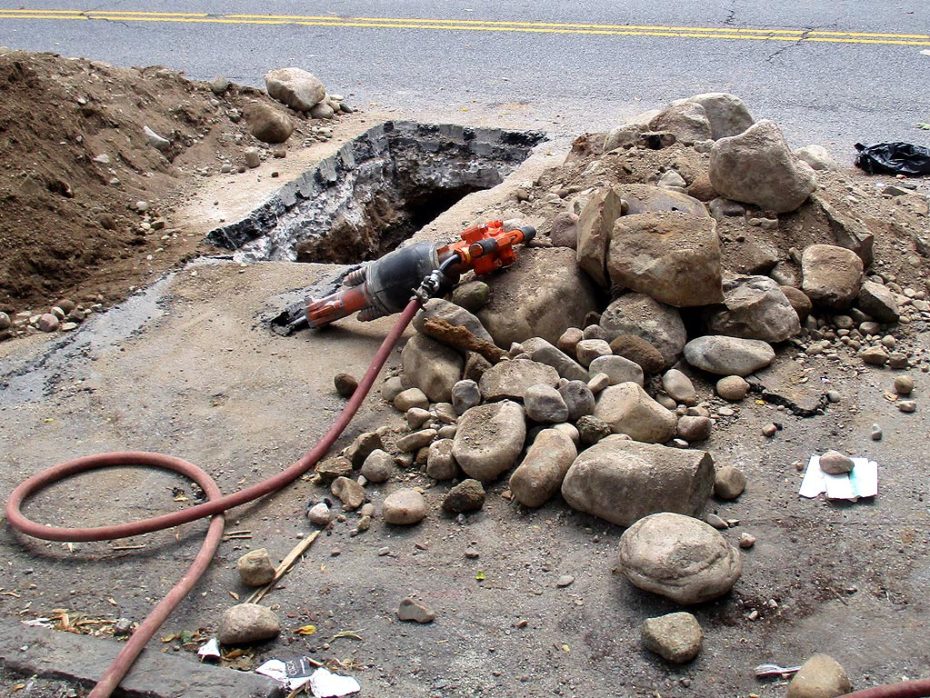 Tips for Selecting a Brooklyn Plumbing Company
Pick a company that has addressed Brooklyn plumbing issues for decades. You will want a company that is familiar with Brooklyn infrastructures and knows what to expect – even when it comes to the unexpected.
Select a local family company. A family Brooklyn plumbing company that has ties with the community and a personal investment in the well being of the people of Brooklyn. This includes respecting its infrastructures, and its landscapes. A Brooklyn plumbing company should have the experience and motivation to provide the best service possible.
Choose a company that is recognized for excellence. For installing new underground water lines, or fixing older ones, be sure to select a company that is highly rated on Angie's List, and Yelp. Having an A+ rating with the Better Business Bureau (BBB) is also of great assurance.
Check the company's references and consumer comments. You will want a company that has demonstrated a track record of consumer satisfaction.
In conclusion, offering expert plumbing services when it comes to tackling underground water service lines in Brooklyn means knowing how to deal with unexpected conditions. These conditions routinely include items such as underground rocks. The Balkan Team is always ready to handle any unexpected condition. The Balkan Team has the credentials, references and case histories that verify its expertise in overcoming surprises. In short Balkan delivers exceptional service, each and every time. If you have any questions or concerns about your Brooklyn underground water service lines, please contact Balkan Sewer And Water Main today.