"Neither snow nor rain nor heat nor gloom of night…" Like your intrepid mail carriers, the Balkan Team is also out in all kinds of weather conditions to keep you, and many of the rest of us, in our cozy homes. Unfortunately, our homes become not so pleasant when there is no water, or a sewer backs up. That is when our plumbers at Balkan Sewer And Water Main leave their homes to help fix yours, no matter the weather.  In this case, with a Brooklyn sewer line repair in front of a BQE on-ramp.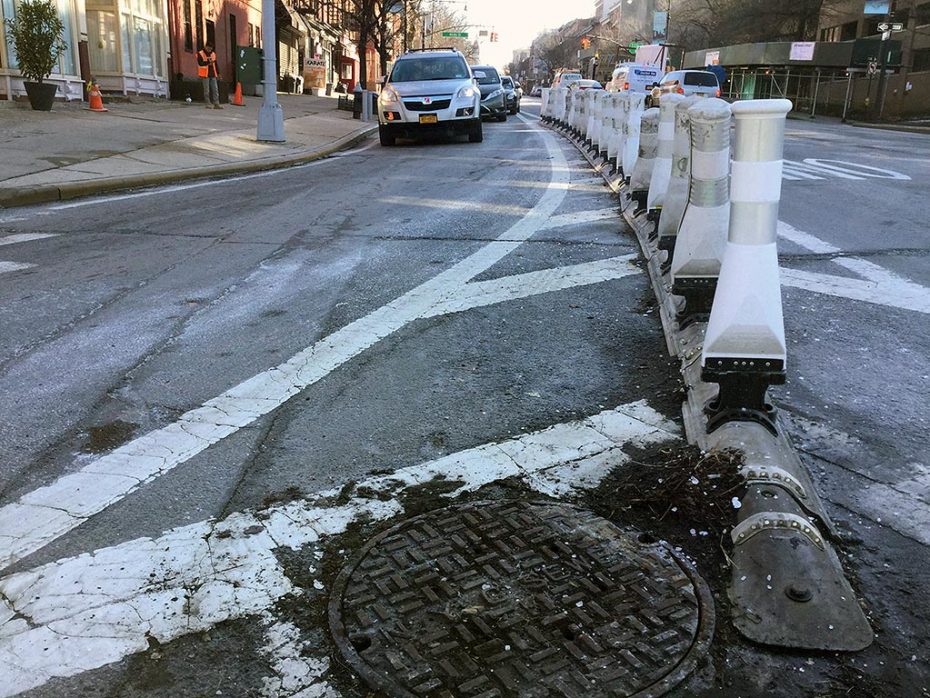 Working with water in freezing weather is bad enough. Imagine having to do it while also coping with the onslaught of traffic at where Atlantic Avenue crosses the BQE. That is what our men had to do while making repairs next to a busy BQE entrance ramp in downtown Brooklyn. Now, that is a stressful job! Of course, they finished the work in their usual professional and thoroughly competent way.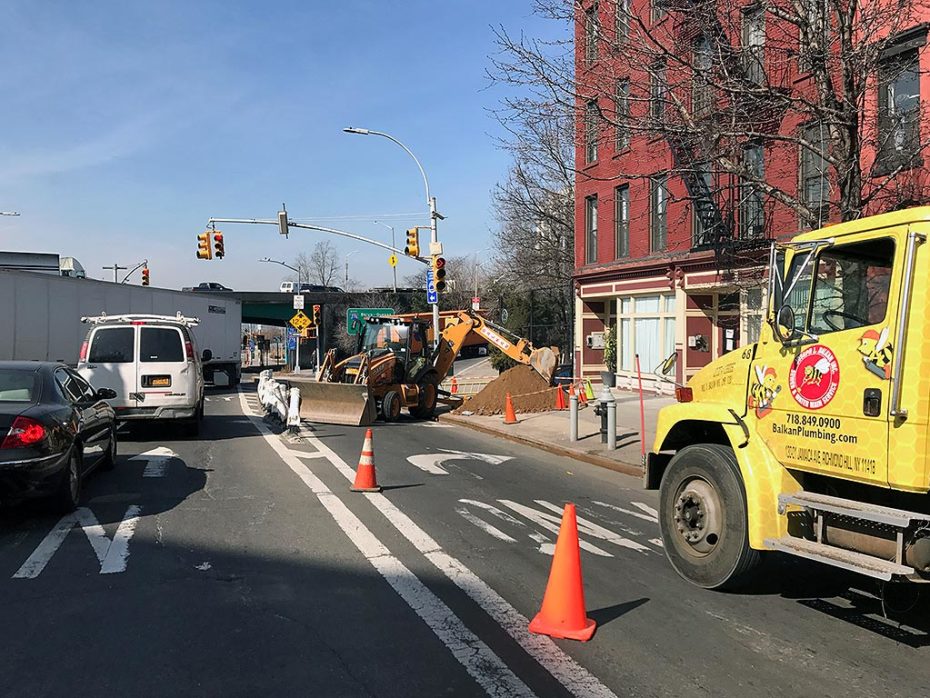 Brooklyn sewer line repair work: Prompt and Professional
This Brooklyn sewer line repair job at 59 Atlantic Avenue is just another example of just how skilled our plumbers are. Repairing a major break that affected both a multi-family building and a store, required an experienced crew working quickly and efficiently. Until our crew had this building's sewer line replaced, they could not drink, cook, or use the bathroom as normal.
Fortunately for this neighborhood, and every neighborhood in New York City, Balkan responds virtually 24 hours a day, every day. With a Balkan crew coming promptly to their rescue, they had their drain system restored in record time, and traffic flowing as well.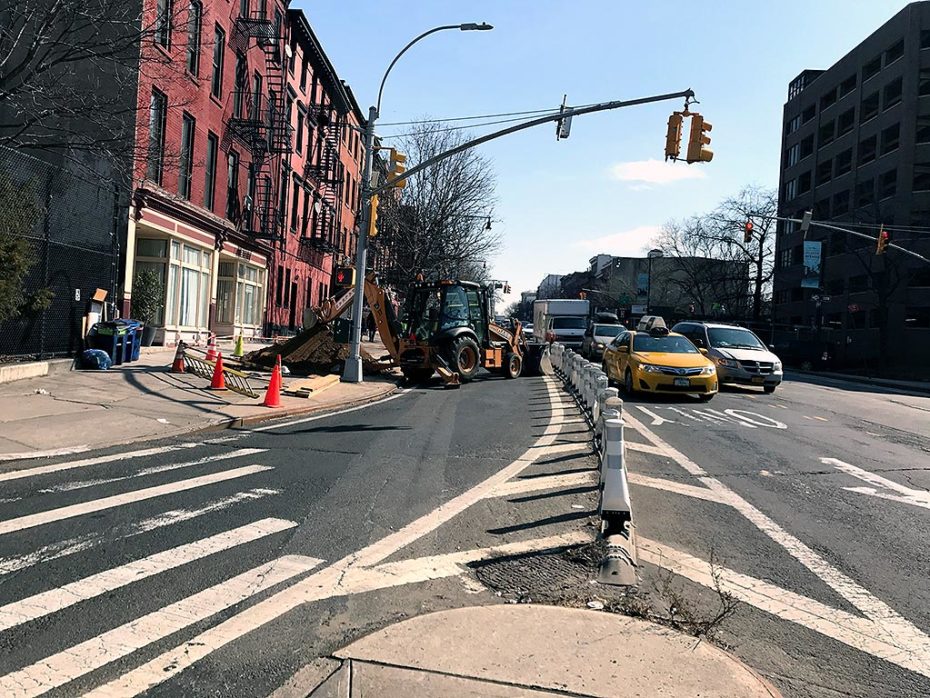 Balkan is the expert in NYC sewer line repairs and replacements
Of course, our plumbers run into some interesting plumbing challenges, along with often difficult working conditions. The site conditions also ensure time pressures as a routine condition as well. Consider this unique job site location. Balkan had to contact the DOT, and both coordinate and communicate, to avoid any conflict with DOT rules and regulations. That meant speaking directly to a different arm of the DOT than typical Highway Inspection, and getting express permission to occupy the entrance ramp before work started.
Working with City Agencies, not around them
It is Balkan's commitment to be in code compliance, and that reaches beyond the plumbing code. It this instance, a failure to coordinate with the NYC DOT would have resulted in the job being shutdown. Proper traffic flow for thousands of vehicles a day takes precedent over one buildings sewer problem. That's when professional courtesy, and proper communication can save the day. When you need a Brooklyn sewer line repair, or a sewer repair anywhere within NYC, count on Balkan to have the expertise and know-how to execute it seamlessly.
A swift sewer line repair completion, regardless of circumstances
Just like mail carriers, nothing stops our team from "the swift completion of their appointed rounds"! Contact Joseph L. Balkan, Inc. to experience this level of professionalism and dedication in action for yourself. Please note that seen days a week, and even after hours, Balkan provides free and no-obligation site assessments.