Water main replacement receives special care and attention. Recently a Brooklyn water main needed to be replaced. It posed some special challenges proving that not all water main replacement work is the same. NYC water main installations present special situations that require expertise and experience to deal with. A homeowner in Brooklyn needed a water main replacement and had just such a special situation. Choosing the correct water main contractor was a very important decision.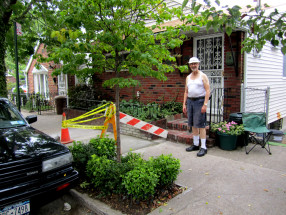 An existing defective water service was located behind finished kitchen cabinets and had to be replaced in the same confined space. Removing the kitchen cabinets or having to repair them would cost almost as much as the entire water main replacement. Only a highly experienced and skilled water main contractor could possibly perform this water main replacement without damaging the kitchen, but it seemed like a lot to expect. Joseph L. Balkan Inc. was hired to undertake this water main replacement.
Balkan promised next day service, as they start and complete most work within 24 hours. In addition the homeowner was assured that his kitchen would not be damaged. Many companies can make promises, Balkan has a habit of fulfilling them.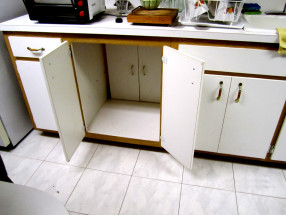 The very next day the water main replacement was completed, the work site broom clean, and the sidewalk cement restored. The kitchen that was of great concern was completely undamaged. It was hard to tell that only a day before an emergency plumbing job was about to be done. When it comes to high quality sub surface plumbing work in NYC the water main contractor to trust is Balkan. They have been servicing Brooklyn, Queens, Manhattan, and the Bronx for over 60 years with reliable and professional plumbing service.