Catch basins and drain systems are vital in removing rain water and to maintain safe walkways and roadways. When a drain system fails for a community driveway many people are affected. When a catch basin or drain doesn't work properly it creates more than an inconvenience. There are health issues from standing and stagnant water in addition to liability issues from potential trip and fall conditions. The value of a property is greatly diminished from the appearance of an unsightly condition and a property that is seemingly in disrepair.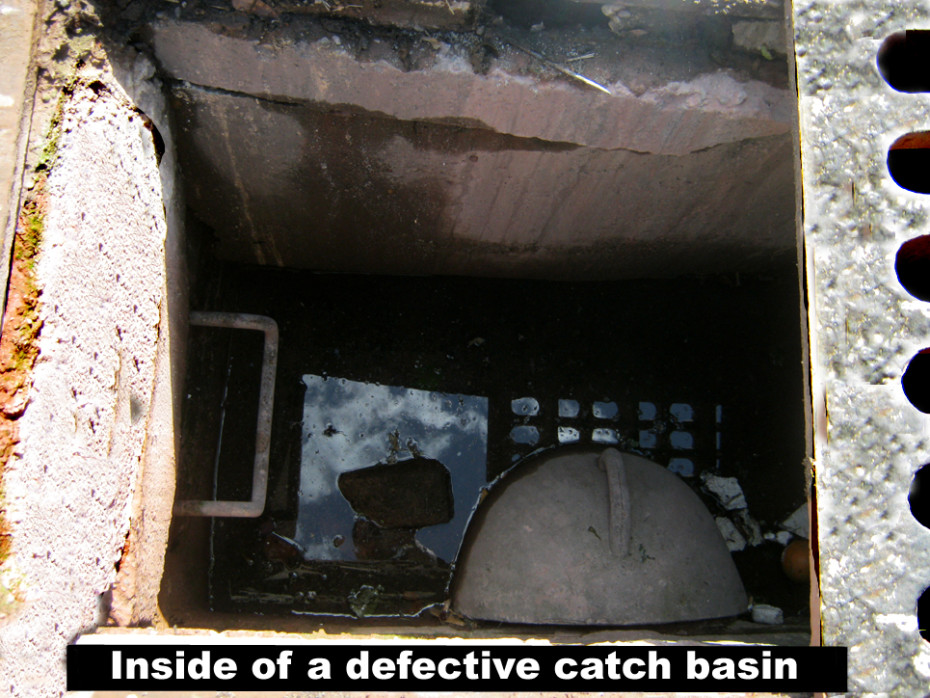 Recently Balkan was called in when a community driveway serving many families was suffering from flooding after heavy rainfalls. There was also a potential liability from the broken catch basin and from the collapse of the asphalt around it. The residents realized that one incident or accident could cost more than a complete new installation and decided to commence work.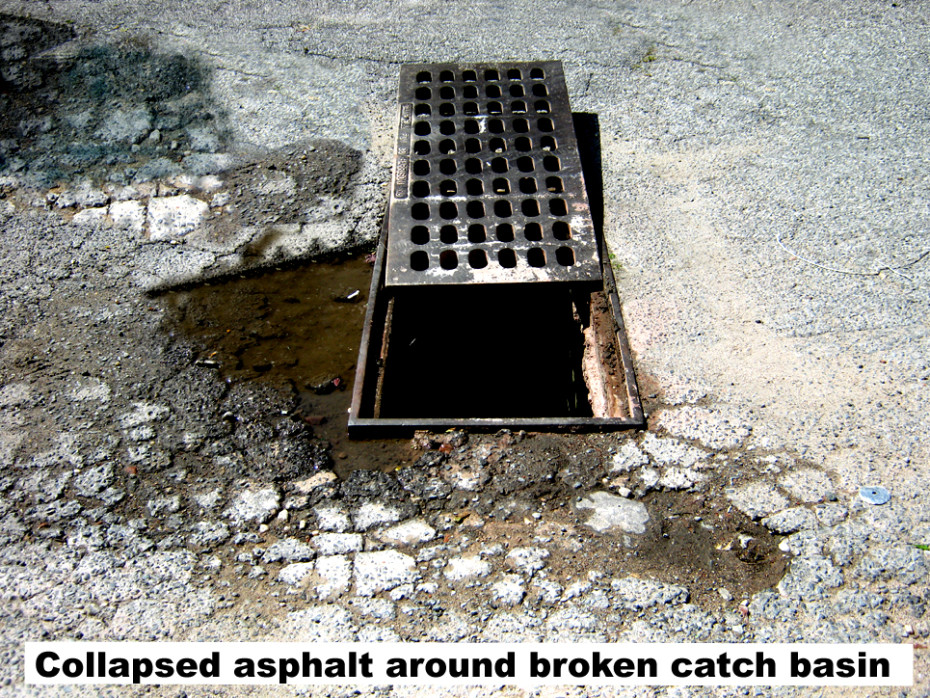 The existing catch basin had been constructed out of bricks and blocks which tend wear out and settle over time. After a while the mortar holding the structure together wears out from being exposed to water and from constant traffic. In this case the existing catch basin was beyond repair and had to be replaced with a completely new pre-cast concrete catch basin that would easily handle the traffic load and be a long-lasting and permanent solution. Pre-cast concrete is poured in a single form that has no joints to wear out and has a much greater load bearing capability than bricks or blocks.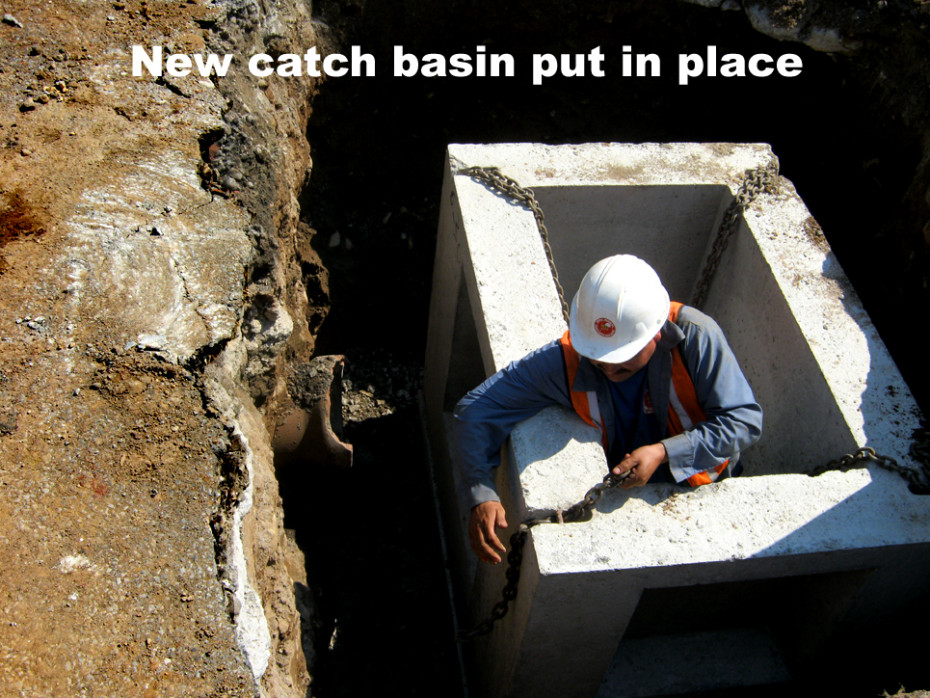 Balkan Sewer And Water Main Service uses top notch materials, expertise, and procedures to provide a permanent and long-lasting solution. In this case that meant installing the new catch basin for the community driveway on a bed of crushed stone to prevent future settlement. It also meant that Balkan installed a concrete road base for the surrounding asphalt area ensuring that the residents would have no future issues or defects to deal with. When residential property owners undertake a joint repair effort trusting their sewer contractor has to be a major factor. Balkan's reputation is built by over 60 years of integrity and honesty in all its dealings.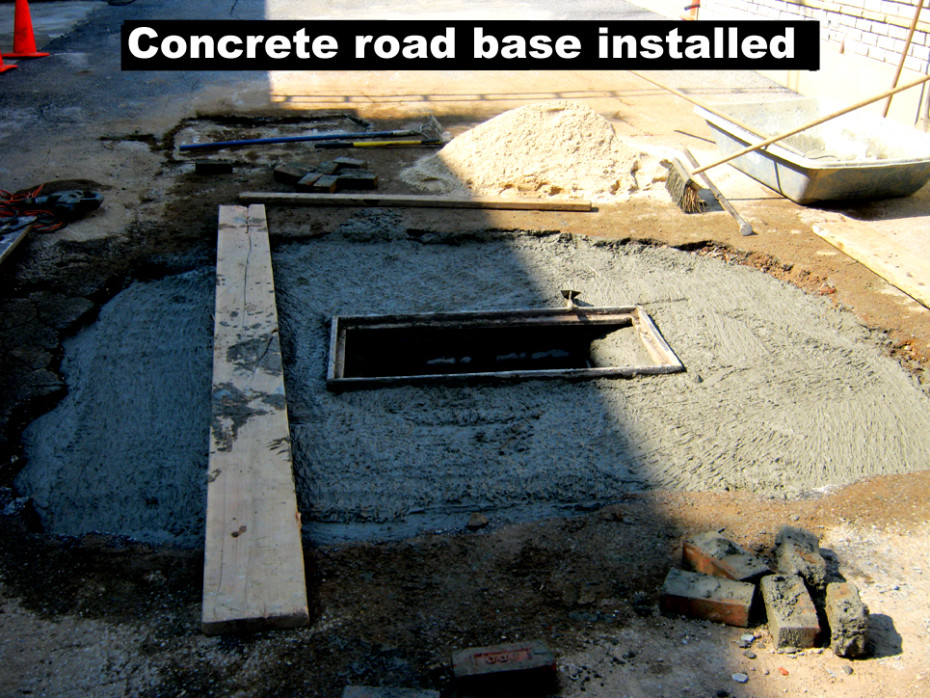 Balkan has also developed a reputation throughout Queens, Brooklyn, Manhattan and the Bronx for being able to find a solution for virtually any drain problem. Many homeowners suffer along with all sorts of water problems which typically occur particularity after heavy rainfalls occur. A call to Balkan will result in a phone consultation followed by a free and no obligation site visit. If corrective work is advisable clearly written estimates and work orders are provided – all at no obligation and at no charge.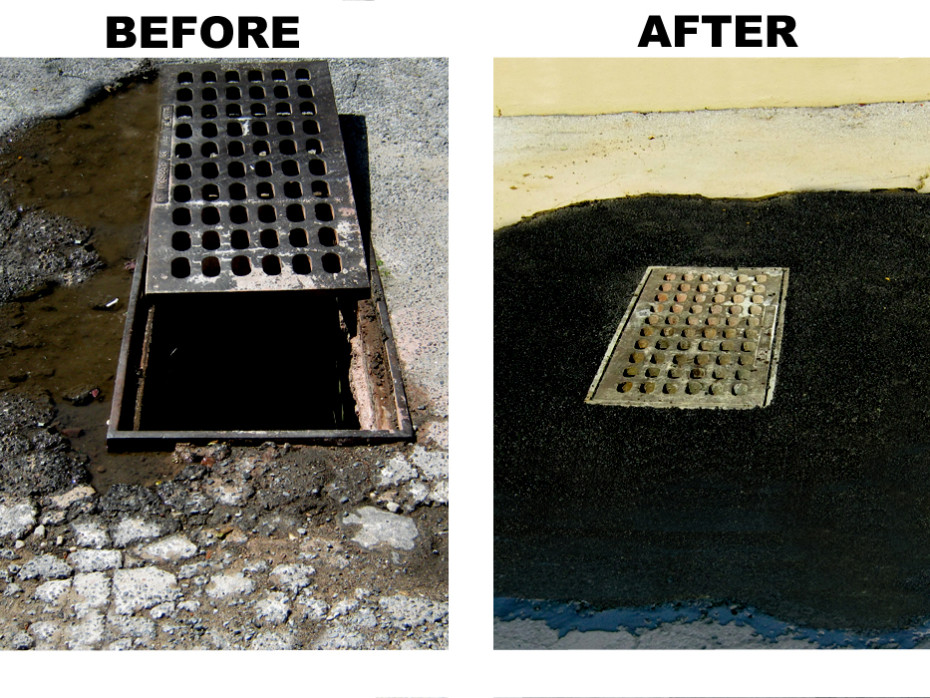 Frequently by installing an area drain, sewer check valve, trench drain or other device a longstanding water problem is alleviated. If one of these devices is not needed an expert from Balkan will correctly advise you and carefully explain your particular water condition. By providing expert advise and site evaluations at no charge and at no obligation to hire Balkan aims to help take some of the stress out of an understandably stressful situation.
With ever more frequency freakish heavy rains occur that inundate the public sewer system causing it to literally fill up the basements of NYC property owners. While a sewer check valve is not appropriate in all cases, the below story is a case in point when the precious hours of protection provided by a backwater valve could have saved thousands of dollars in damage for many homeowners.
Queens pol wants city to probe Glendale flooding
Courtesy of the NY Daily News and written by Vera Chinese
Charlie Krieger, a Glendale resident who lives near the 76th St. underpass, said he nearly broke down and cried when he went to his basement in the aftermath of last week's vicious rainstorm.

Krieger, 63, braved four feet of muddy water — without hip waders on — but was unsuccessful in bailing it out during the Aug. 15 storm. "I said, 'Don't even try,'" said his wife, Ann. "The water was up to his waist." Krieger and his neighbors were victims of the deluge that also inundated the underpass on Cooper Ave., trapping an 86-year-old nun and two other passengers inside a submerged car. The trio was rescued by Fire Department EMTs and escaped unharmed.

Now City Councilwoman Elizabeth Crowley (D-Middle Village) is calling for an investigation into what caused what she and residents said was the worst flooding in the area in recent memory.

Krieger alone says his property sustained at least $9,000 worth of damage, including a destroyed 55-inch television, a broken washer and dryer and countless soaked family photos and videos. He has filed a claim with the city.

The city Department of Design and Construction has contracted work to rebuild a retaining wall and sidewalks and installing new catch basins along the underpass. But the tunnel is located near a pumping station, and Crowley and nearby residents suspect the construction might have interfered with drainage.

On Monday, Crowley sent a letter to the city Department of Environmental Protection and the DDC asking for an investigation into whether or not there was a correlation between construction and the severe flooding. "The apparent failure of the pumping station proves that more work needs to be done," Crowley wrote in the letter to DEP Commissioner Carter Strickland and DDC commissioner David Burney.

A DEP spokesman said the pumps were working during the storm, but they can only handle 50,000 gallons of water an hour and the system was simply overwhelmed. He added that the agency is looking into the flooding. A DDC spokesman said that agency was probing the issue as well. The city has taken measures to improve drainage in the area in recent years, as the DEP installed several catch basins after flash floods in 2007, Crowley said. The DEP is also fixing a sewer pipe near 84th St. and 78th Ave. which allegedly collapsed during the storm, said Crowley, whose office has fielded more than 40 complaints from residents with waterlogged homes.

Meanwhile, Crowley said she would like to see a long-term fix for Glendale and monetary compensation for its affected residents. "We're going to be on them (the city) on a daily basis," Crowley said. "(A solution) is not something that happens overnight."