When was the last time you checked or cleaned your sewer valve or backwater check valve? If you can't remember, then it's probably been too long. These devices are designed to keep sewage from flowing back up into your home in the event of a mainline backup, but they can only do their job properly if they are well-maintained. Cleaning and checking your sewer valve or backwater valve only takes a few minutes, but it could save you thousands of dollars in repairs if there is ever a problem.
Sewer Valve or Backwater Check Valve
First, let's clarify what we're talking about. A sewer valve is also called a backwater check valve, and it is installed on the main sewer line coming into your home. The purpose of the valve is to allow sewage to flow out of your home but to prevent it from flowing back in.
This is important because if the main sewer line backs up, the last thing you want is for all that dirty water and waste to come flooding into your home through the drains. You should have a backwater check valve installed if your home is connected to a municipal sewer system. Many homes that are on septic systems also have them installed as an added precaution.
Cleaning Your Backwater Check Valve
It is important to clean check your backwater valve assemblies regularly. Not only will this help to ensure that they are functioning properly, but it can also prevent sewer backup and flooding in your home. Here are the necessary steps to clean these assemblies.
Open Your Sewer Access Pit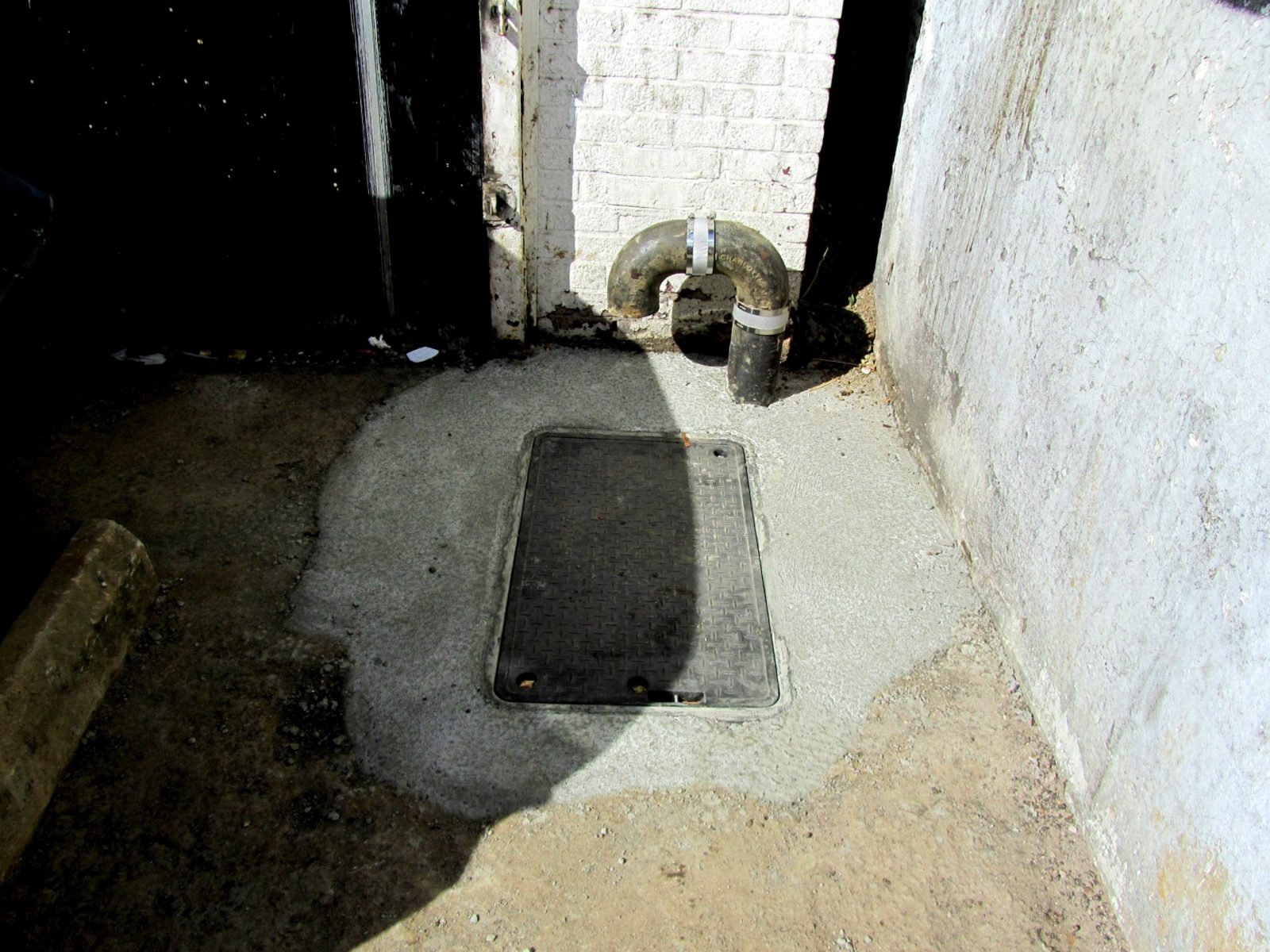 The first thing you need to do is to find your sewer pit. Most of the sewer traps and sewer valves are located under the floor in the basement. If you have a crawl space, it might be located there as well.
You will need to open the access pit so that you can get to the valve or trap. This is usually just a matter of removing a lid. Once the lid is off, you should see the backwater valve assembly. If you can't find it or if it is inaccessible, you may need to call a professional plumber to locate it for you.
Have a 1/2″ Socket and Ratchet in Handy
Once you have found the valve or trap, you will now need to gather your tools. For this job, you will need a 1/2″ socket and ratchet. If you don't have a socket and ratchet, you can borrow or rent one from your local hardware store.
Remove the 4 Screws Holding the Top Plate in Place
Once you have the tools in place, you need to remove the four bolts that hold the top plate in place. These are usually easy to remove, but if they are rusted, you may need to use a little bit of force. Most screws on a check valve are 1/2″ in size.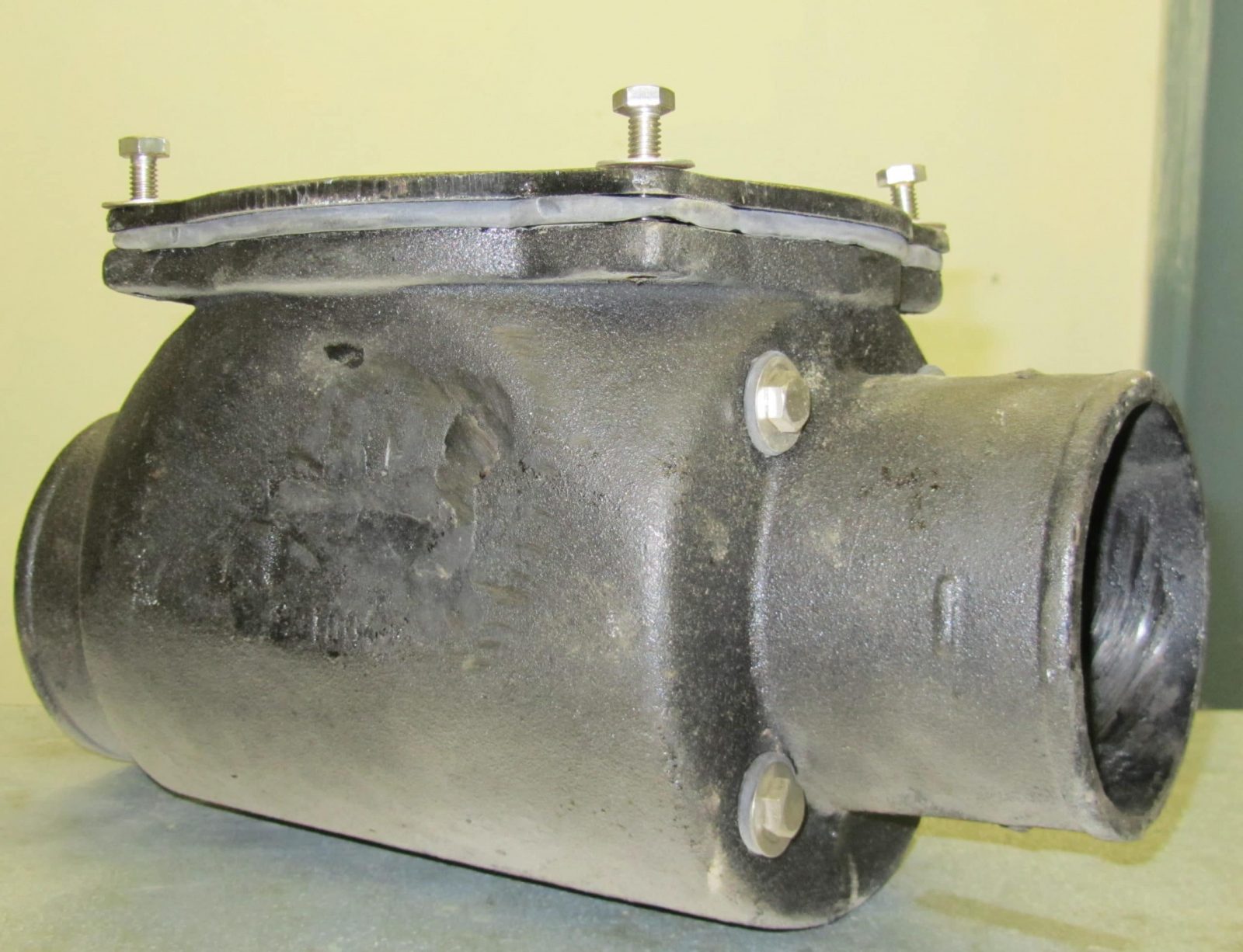 Put on a Plastic Glove
Well, dealing with sewage is certainly not the most pleasant task, but it needs to be done. To make sure you don't get any bacteria or other nasties on your skin, it's a good idea to put on a plastic glove.
Gently Lift the Backwater Valve Flap
Now that the top plate is off, you should see the backwater flap. This is the part of the backwater valve that prevents sewage from flowing back up into your home. You need to gently lift the flap to clean it. Be careful not to damage it, as this could cause the valve to malfunction.
Clean Around the Area Where the Flap Lies in the Closed Position Inside the Body of the Check Valve
The next step is to clean around the area where the flap lies in the closed position. This is typically inside the body of the check valve. You can use a garden hose or an appropriate brush to wash out any debris or build-up that might be present.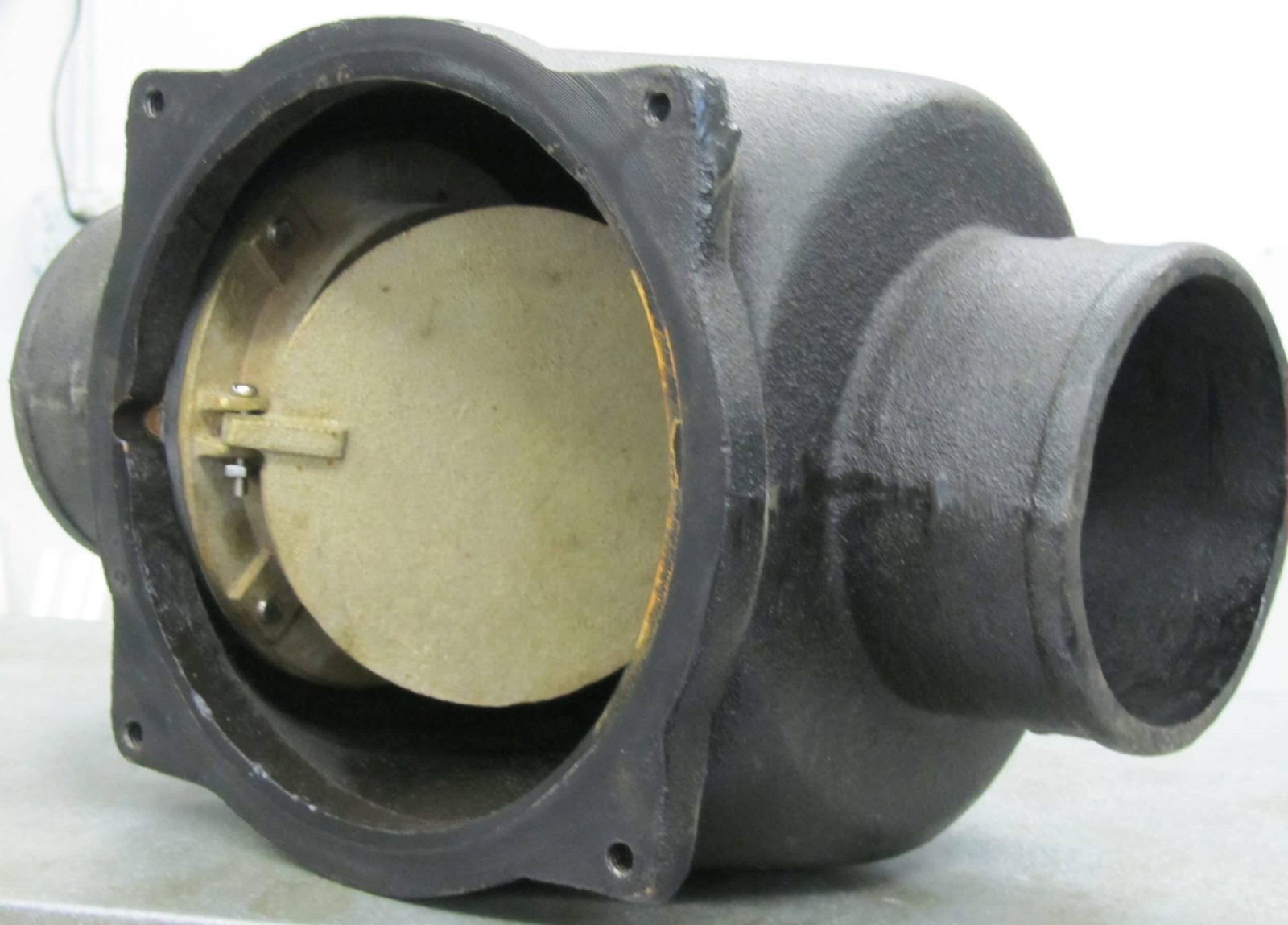 Clean the Flap Itself, and Make Sure it Moves Freely
While you have the backwater flap open, take the opportunity to clean it as well. Make sure there is no debris or build-up on it that could prevent it from closing properly.
You should also make sure that the flap moves freely. If it seems stuck, you can try gently prying it loose with a screwdriver. However, if it doesn't seem to be budging, you may need to call a professional.
Wash Out the Inside of the Backwater Valve Body
The next step is to wash out the inside of the backwater valve body. This is where any sewage that flows back up into your home will collect. You can use a garden hose or an appropriate brush to clean out any debris or build-up that might be present.
Put a Little Bit of Grease Around the 4 Bolts
Once you have finished cleaning, you need to put a little bit of grease around the four bolts. This will help to prevent them from rusting in the future. Also, the grease will make it easier to remove the bolts the next time you need to clean the valve.
Gently Screw the 4 Bolts Back in Place
After following the above-mentioned steps, you can now gently screw the four bolts back into place. Ensure that the bolts are tight, but don't over-tighten them. Once the bolts are in place, you can put the lid back on the access pit, and you're done!
Bottom Line
That's it! You have now successfully cleaned your backwater valve assembly. Remember to repeat this process regularly to ensure that it continues to function properly. The good thing is that you can do it yourself; however, it is not for everyone.
At Balkan Sewer and Water Main, we understand that not everyone is comfortable dealing with sewage. That's why we offer a wide range of sewer and water main services, including backwater valve installation and cleaning. If you need assistance, don't hesitate to give us a call. We would be more than happy to help!