Balkan Sewer And Water Main Service is NYC's largest and most reputable house sewer and water service line contractor. We are currently accepting applicants for our highly desirable position of Job Coordinator / Construction Project Coordinator. This role is vital in coordinating and scheduling for our 100 person Team of professionals.
The primary responsibility of the Job Coordinator / Construction Project Coordinator is to plan, prepare, organize and maintain the documentation required for each respective job. This role ensures the successful preparation, start, and completion of each project. This is a critical role within the organization and one that acts as the central point of contact for the management of job permits and inspections. This position also maintains the scheduling of all pending and active jobs. Feel free to contact us for more information or to apply.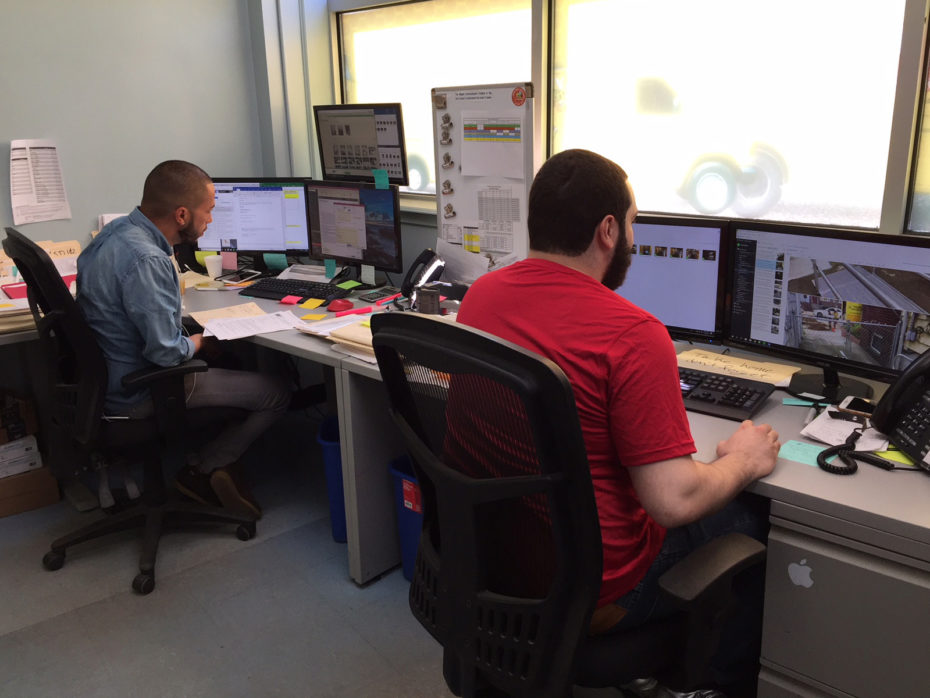 Essential Duties and Responsibilities of Construction Project Coordinator
You will functioning within a team of many co-workers. Each teammate will provide support and assistance to ensure a positive client experience, and a seamless process. Included in your core duties are the following, other duties may be assigned.
Create and maintain job folders, enter them into our job inventory.
Request and acquire the required paperwork from our client.
Review plans with Estimates department upon job approval and prior to submission of permit applications.
Coordinate securing the required permits via our in-house permit expediters.
Ensure that underground utility mark outs have been requested as per code requirement.
Coordinate commencement of work with our clients.
Evaluate, select, and schedule jobs in alignment with our available crews.
Maintain good relationships, and book inspections with local city agencies: Department of Transportation (DOT), Department of Environmental Protection (DEP), Department of Buildings (DOB), Parks Department.
Review plans with Field Supervisors to ensure jobs are operating smoothly and to ensure compliance with codes and guidelines.
Coordinate and ensure submittal of job closeout documentation.
Handle multiple priorities, duties, jobs/projects and responsibilities.
Participates in staff meetings and maintain team-wide communication.
Work with a team to ensure the seamless start, progress, and completion of each undertaking.
[button link="https://balkanplumbing.com/contact-balkan-plumbing/" bg_color="#EA6E24″ window="yes" size="xl"]Careers At Team Balkan[/button]
Qualifications of Job Coordinator / Construction Project Coordinator
To perform this job successfully, you must be organized, devoted, computer savvy, and dedicated to customer service. You must be a match of "IQ" and "I will". The requirements listed below are representative of the knowledge, skill, and/or ability required.
Associates Degree or equivalent combination of education and related experience.
Three to five years administrative support or related experience.
Ability to work in a fast-paced environment, meeting deadlines and maintaining accuracy.
Excellent communication and interpersonal skills with the proven ability to work effectively with employees at all levels.
Proven ability to work independently, exercise good judgement and seek additional information as appropriate.
Solid organizational skills including attention to detail and multitasking skills.
Strong computer skills: MS Office a must.
Competencies
To perform the job successfully, an individual should demonstrate the following competencies:
Customer Satisfaction: Has a clear understanding of customer requirements and meets commitments on schedule. Follows up to ensure that the customer is kept abreast of each phase of their project.
Knowledge/Skill/Learning: Effectively uses knowledge to analyze and solve problems. Is eager to learn new things, and improve processes. Is passionate about success in a team atmosphere.
Quality: Seeks input on ways to improve quality and reduce errors. Takes preventative and corrective actions. Meets customers' quality and service requirements.
Results: Often performs tasks outside of routine responsibilities. Is well organized and uses time and resources effectively.
Teamwork: Dependable and can be relied upon by other team members. Actively participates in working toward team solutions to problems.
Communication: Listens and responds to the concerns of others. Is supportive and constructive in communications. Effective verbal and written skills.
Business Practices: Shows respect for others. Demonstrates commitment to corporate values through appropriate behaviors and actions.
A Team 1st Atmosphere
You will be joining a company with a pristine reputation, where teamwork is not just a motto, or empty promise. Your success will be insured by a group of fellow teammates who will be helpful, and likewise devoted to customer satisfaction – Team Balkan exceeds our customer's expectations. Contact us, or email us at recruiting@balkanplumbing.com for a prompt response. You may also apply in person.