Are you a skilled and experienced construction safety officer? If so, you may be the person for whom we are looking. The Balkan Team needs a responsible person to ensure safety throughout all areas of field operations, and facilities as well. Balkan is NYC's largest and best home water service line and sewer contractor. As such, Balkan is continuously looking to upgrade in all areas of operation.
No area of operation is more vital than safety at Balkan Sewer and Water Main Service. We also offer comprehensive drain cleaning through Balkan Sewer And Drain Cleaning, where safety is the #1 priority as well.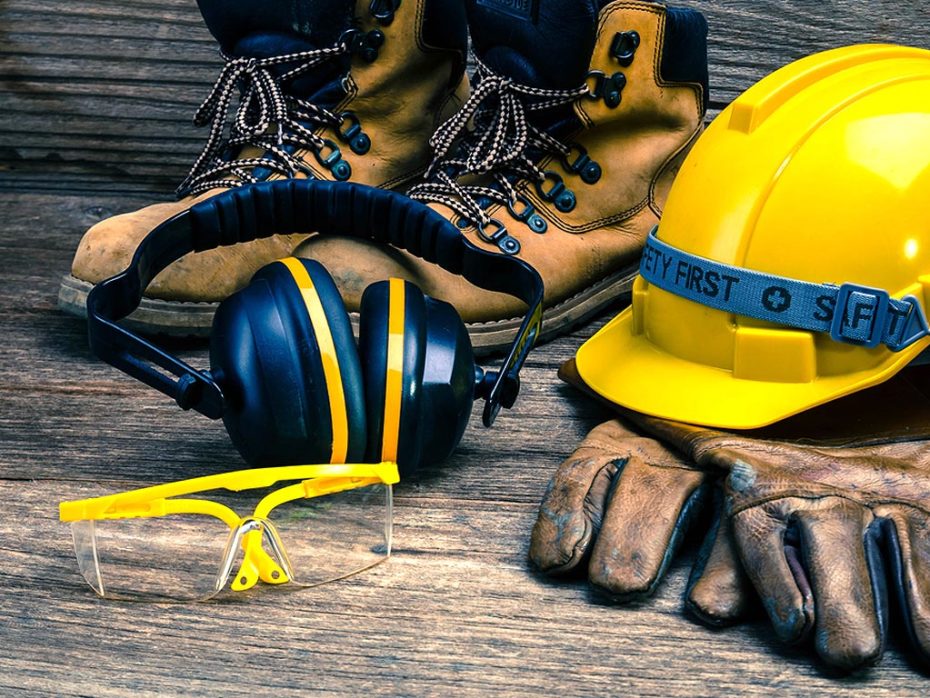 Balkan Sewer And Water Main has been in continuous operation for more than 65 years. Our reputation for honesty, integrity, and quality service is unsurpassed in the industry. We place a high value on teamwork, cooperation, and integrity. Further to our core values is respect for all members of the Balkan team, which naturally includes providing a safe work environment. Thus, a Construction Safety Officer is vital to that mission.
Teamwork is also at the core of our philosophy. It is likewise a quality which we value highly in our employees, and ensures a cohesive operation. Part of being a great team member is not only looking out for your own safety, but that of your teammates a well.
Necessary qualifications of a Construction Safety Officer
A valid driver's license is required for traveling to/from job sites, and administering safety meetings (as needed).
We prefer a BA or BS from an accredited university, but require a minimum of a High School Diploma (or the equivalent).
You must be familiar with construction site safety procedures.
You must be able to implement and document safety policies and procedures.
A minimum of 5 years of construction site safety experience is required.
Successful completion of OSHA 30-hour training (at a minimum).
Certified to provide Flagger Classes and OSHA 10 training.
We prefer applicants who have experience working with city agencies. Examples of which include: DOB, DOT, DDC, DEP, NYCHA, SCA, etc.
Intermediate level knowledge of EXCEL software.
Personal skills and abilities to be successful
Excellent communication skills, both verbal and written.
Detail-oriented with excellent organizational skills.
You must be self-motivated, autonomous, and highly energetic.
Construction Safety Officer Responsibilities will also include Facilities
You will monitor all aspects of our facilities to ensure compliance with all applicable environmental, health, and safety regulations. As Balkan's Site Safety Officer, you may also be expected to perform safety and security checks in regards to electrical systems, fire alarms, and security.
You will also maintain outdoor grounds and machinery, including (but not limited to)
Truck/Fleet Compliance: In-house maintenance and record keeping, to include meeting NYS DOT compliance standards.
Perform road testing with all potential new hires. Implement follow-up actions as needed, along with defensive driver training and organizational socialization (or 'onboarding') for new hires.
Review, and improve as necessary, Balkan's existing process for onboarding new employees.
Ensure that vehicle maintenance meets company standards by monitoring our in-house mechanics. The fleet itself will also be monitored to ensure that it is safe and up to NYS DOT standards.
Recognize potentially hazardous activities on a construction site, and take appropriate action.
Assure the well-being, health, and safety of our staff and tradespeople by performing a risk analysis whenever needed.
Ensure Facility and Field Compliance by performing daily, unannounced inspections. These inspections will be performed both in-house and on-site.
Perform careful and scrupulous investigation of all claims, and write corresponding reports. Incident reports will relate to incidents regarding general liability, worker injuries, and the Balkan fleet.
Maintain our company culture of safety as our #1 priority by conducting regular OSHA safety classes for our field staff and faculty. This will help ensure a knowledgeable Balkan Team.
Design, create and manage an all-inclusive, rotating safety committee. This will ensure our culture of safety will permeate throughout our entire company.
Create a program of regular and ongoing "toolbox talks". This will act as a method of keeping our #1 priority, safety, in employee minds at all times.
Keep lines of communication open, especially in regards to safety.
Demonstrate that you are passionate about safety and encourage that same passion in other employees. Be pro-active and creative in staying ahead of the safety curve.
Construction Safety Officer Job details
This is a full-time position
Work hours: Monday through Friday, 6:00 AM – 5:00 PM
Salary: $75,000 – $95,000 depending upon your employment history and amount of experience
A company vehicle will be provided
Contact Balkan Sewer And Water Main Service if you would like the opportunity to manage all aspects of safety for our thriving and highly thought of company.