In New York City, there have been many reports of water line breaks. Water line breaks can be caused by a variety of things, including copper pipe electrolysis corrosion. What is electrolysis? In manufacturing and in chemistry, electrolysis can be defined as a method that uses a DC(direct electric current) to drive a chemical reaction. Direct electric current has been heavily used in train systems and electrical services that could play a major role in water line breaks, and this can depend on the location of the pipes. Thankfully, there are ways to prevent copper pipe electrolysis when it involves underground water lines.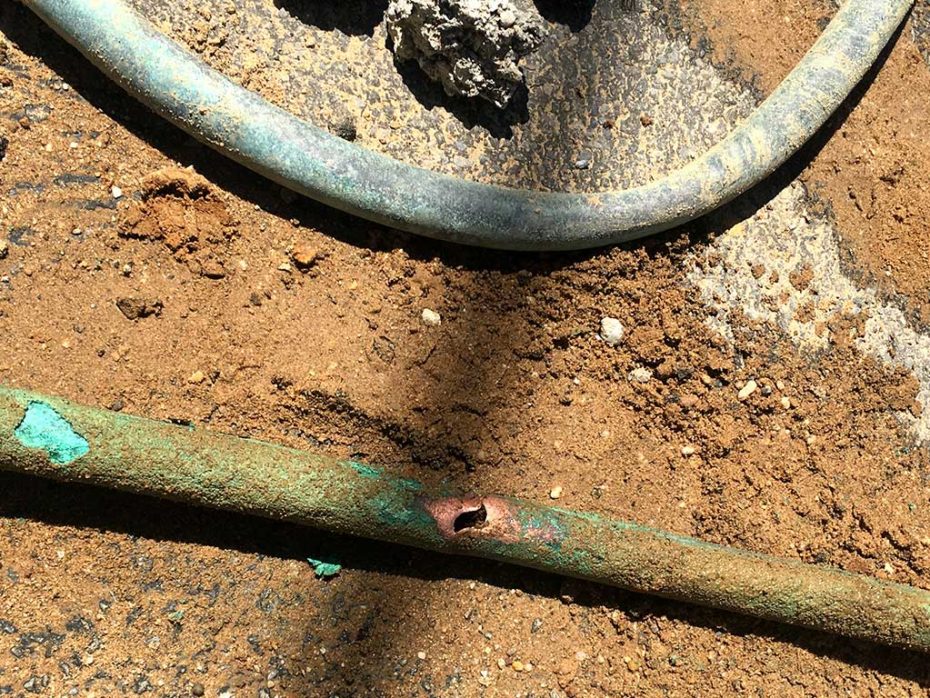 How Can Electrolysis Occur?
Electrolysis can occur when a DC electrical leak occurs underground. An electrolysis leak has been known to strike copper pipes, stray electric current is actually drawn to copper. Electrolysis can also happen when two different metals touch each other, this is also known as galvanic corrosion. For instance, if your main water line was repaired and the plumbing team used a different pipe material to connect to the current galvanized pipe, the water line can become damaged due to electrolysis. This can also happen any time unlike metals are connected together in any application. As an example, that can mean using galvanized screws to connect brass components together.
How Can Electrolysis Be Determined?
Electric currents are known to flow in "K" copper, but they are not known to flow in old lead water main lines. As a result, this can cause several problems for homeowners. That is because they are not always aware of any previous electrolysis problems. A homeowner can eventually be made aware of an electrolysis issue during a new copper water main installation.
There are some signs of electrolysis, including corrosion, unusual odors, pipe stains, and pitting. Electrolysis is increasingly common for the homeowners who live in areas near elevated train tracks. The leaking currents from train tracks can make its way into the soil near the pipes. However, more and more property owners are suffering from pipe corrosion related to electrolysis, and the cause is unknown.
Copper pipe electrolysis corrosion is now making its way to many of the metro areas in New York. There are many solid-state appliances that can contribute to the increase of electrolysis in water lines.
Water Service Line Leak Repair
On April 23rd of 2020, Balkan Sewer And Water Main received an inquiry on our website at 11:10 PM. The inquiry concerned a water service line leak that previously received a Three Day Notice to repair from the NYC DEP. What was the cause of the water line leak on a relatively new copper pipe? You guessed it, electrolysis. We monitors all of our website inquiries very closely, and this one was no different. The inquiry received quick attention, and someone from the Balkan team was at 268 Linwood Street in Brooklyn by 7:00 AM, less than 8 hours after the initial inquiry. By 8:30, we had a full crew in the area performing the needed copper pipe electrolysis corrosion repair.
How Can The Electrolysis Issue Be Resolved?
Electrolysis can be prevented by using plastic piping or tubing as a sleeve. The K copper water line can eventually be inserted through the plastic piping. An specialized insulating wrap can also be used to protect some of the pipe areas that would generally be exposed. Another solution in preventing electric current from completely destroying a water service line is to use dielectric couplings. However, it is important to know that this solution is not allowed in many areas, including New York City. Dielectric couplings are not permitted in NYC because your water service line should act as a secondary ground, and if dielectric unions are installed, this will prevent the water service line from being a secondary ground.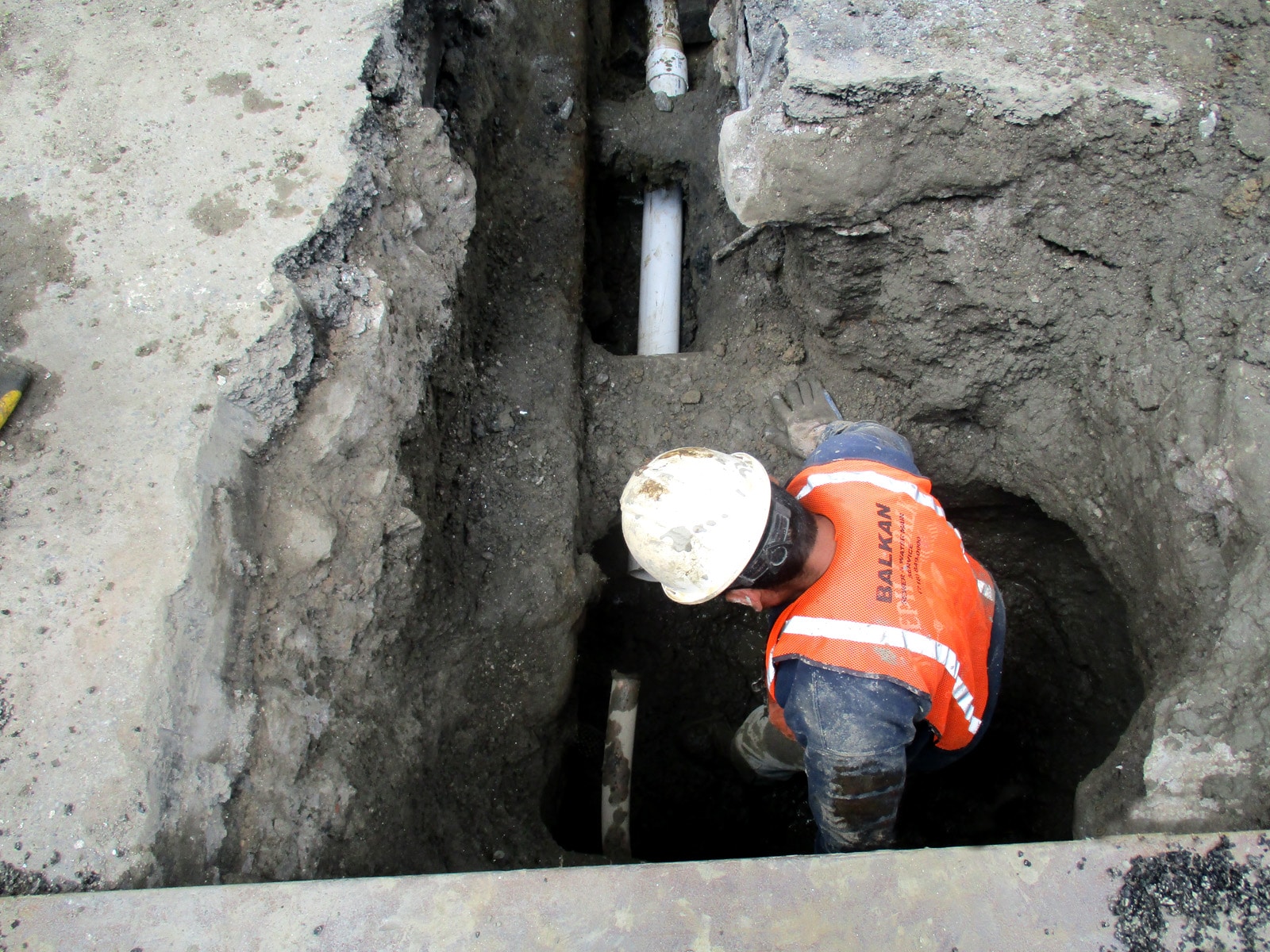 One of the best ways to become aware of any problem that can be related to electrolysis is to seek the assistance of a sewer and water main service contractor. It is important that you choose a contractor who has experienced knowledge of copper pipe electrolysis corrosion. The contractor you choose should always take measures to prevent pipe electrolysis from happening again. Do you believe your pipes are being corroded by electrolysis? If you want to find out if your pipes are being corroded or at risk for being corroded, contact Balkan Sewer and Water Main today. We will not only fix your water line issue, but we will make sure it does not happen again.
[sumo_layout id='35339′]