Any time a sub surface plumbing system breaks it is stressful, and entails dealing with an unfamiliar repair and type of work. Requiring an emergency sewer pipe repair, or water line repair, is a once in a lifetime experience for most. The stress gets compounded when it involves a multi-family home, and the problem causes a complete interruption of sewer drain service. Just such an instance occurred for a resident of Corona, located in Queens New York.
The Balkan Team takes much pride in our level of service and workmanship, but maybe in this case our client says it best. What follows is an actual and sincere "Thank You" from one of our pleased sewer pipe repair customers.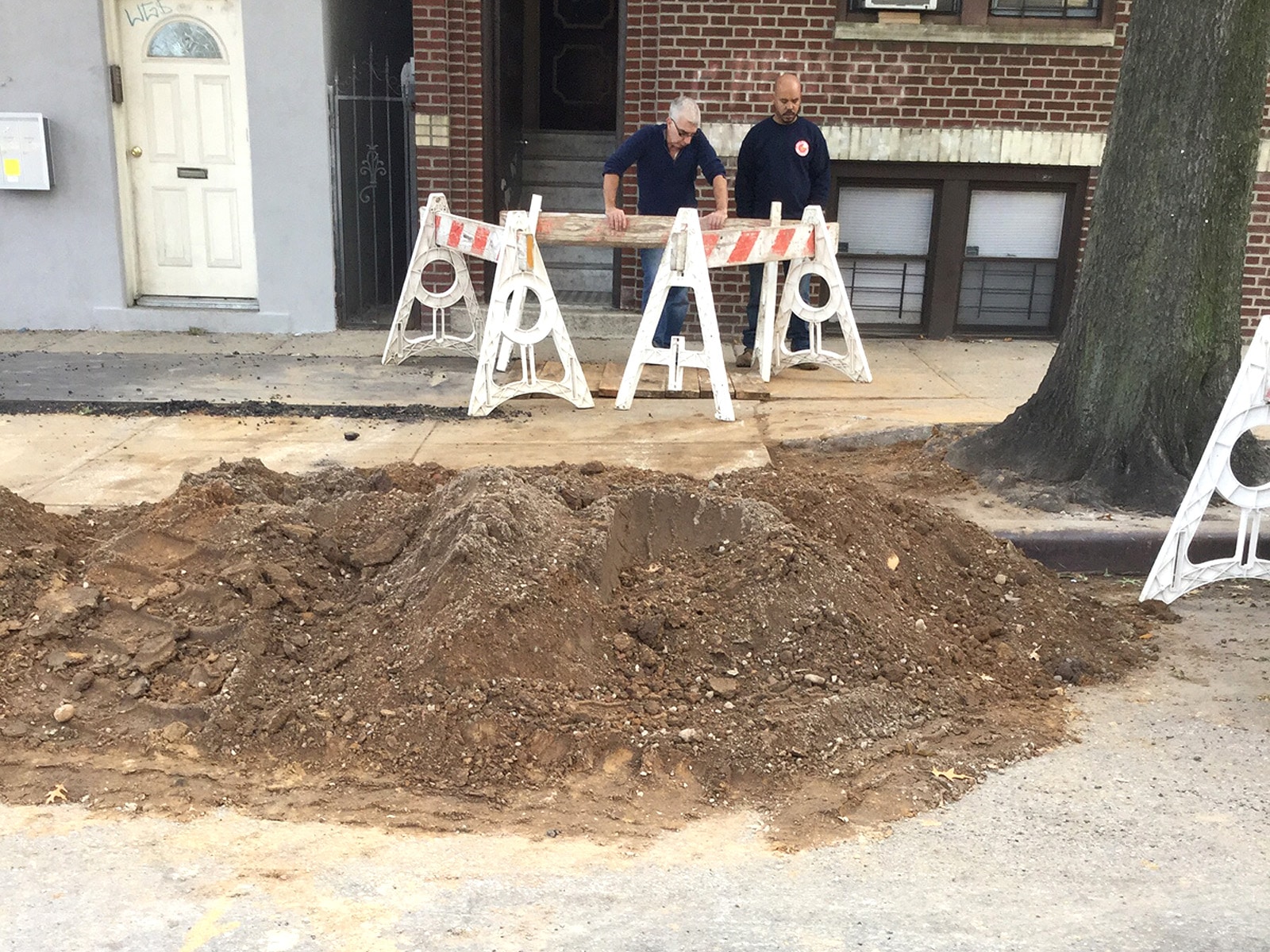 An emergency sewer pipe repair Customer's "Thank You"
David ,

When I came in your office I was desperate. Twenty-one tenants, including myself, in my 5 family house had no water, toilets, or showers, for 4 days at that point. The smell and the sewage back up was one of the worse things I've ever experienced. No one seemed to be in a hurry to help me. You came to my rescue, put it all together, and sent your crew bright and early the next day.

Your Foreman Adrian and entire crew worked like I've never seen in my life. They resolved my bad situation in an extremely timely manor. It is a credit to you to have such a good crew, and hope your other crews are at least half as good as they were. Thank you personally again, and I will be happy to recommend you to all my friends; although I'm sure you guys are busy without me.
Sincerely,
John Virga
Corona sewer pipe repair service you can count on
Because Balkan's facilities are centrally located in Queens, we are minutes away from any of the various neighborhoods in Queens. As an example Corona is 15 minutes from our offices. With a team of over 80 members, and a 48,000 square foot facility, we are able to exceed your expectations in a sewer or water main emergency. Next day service is not an exception to what our provides, it is the norm. As a matter of fact, when it is required and sensible, Balkan also provides same-day and around-the-clock service as well.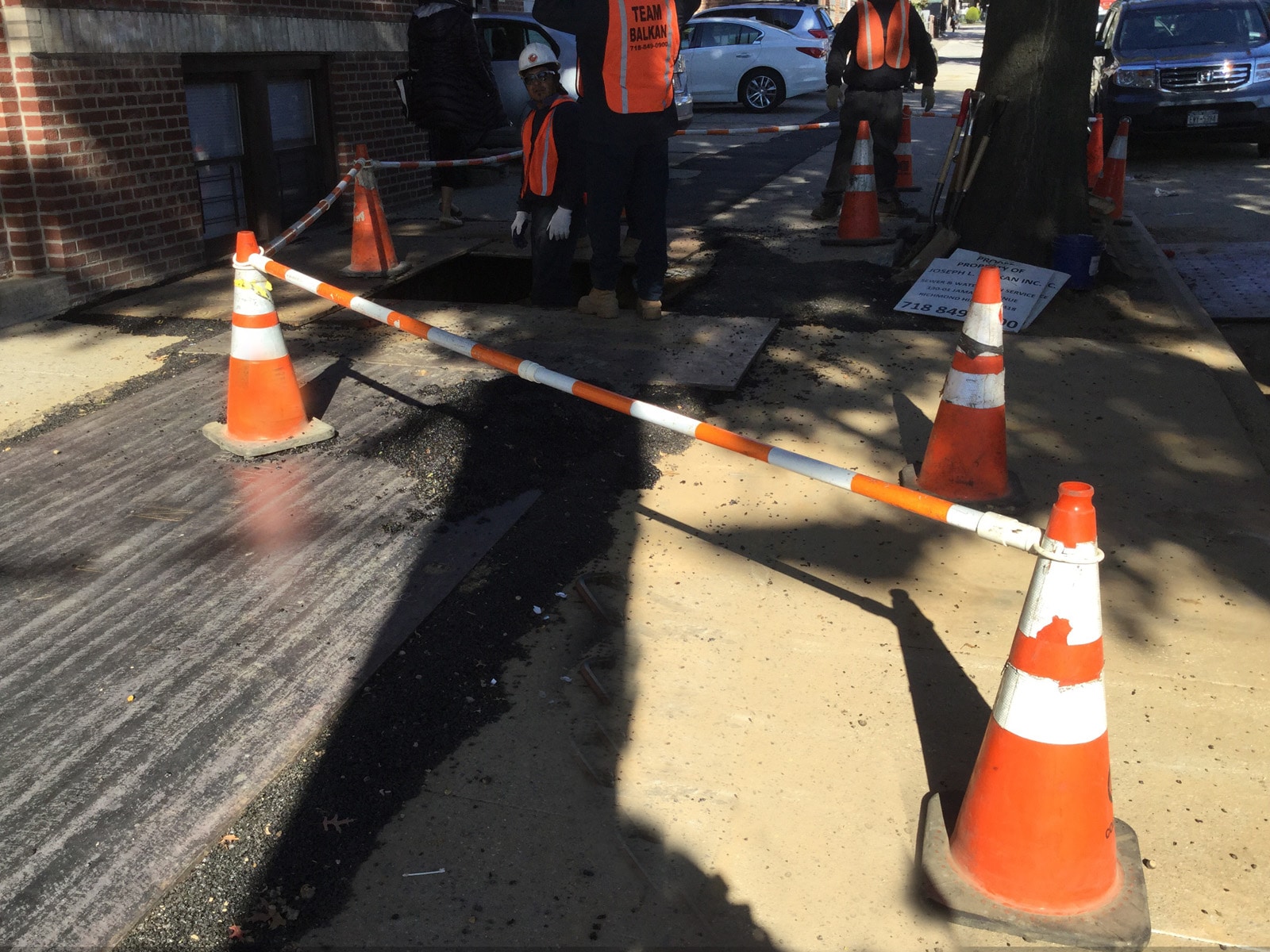 In this particular case, Balkan secured an Emergency Permit to start work and provide temporary relief for the multi-family house. Team Balkan worked carefully inside a Gas Company trench, which contained brand new gas main lines. By the next work day all hard copy permits had been secured, and a DEP field inspection had been arranged for as well. The emergency pipe repair was completed to code, and a sign-off was received. A sign-off from the DEP is an owners assurance of a job done to code, with no short cuts taken, and a long-lasting repair.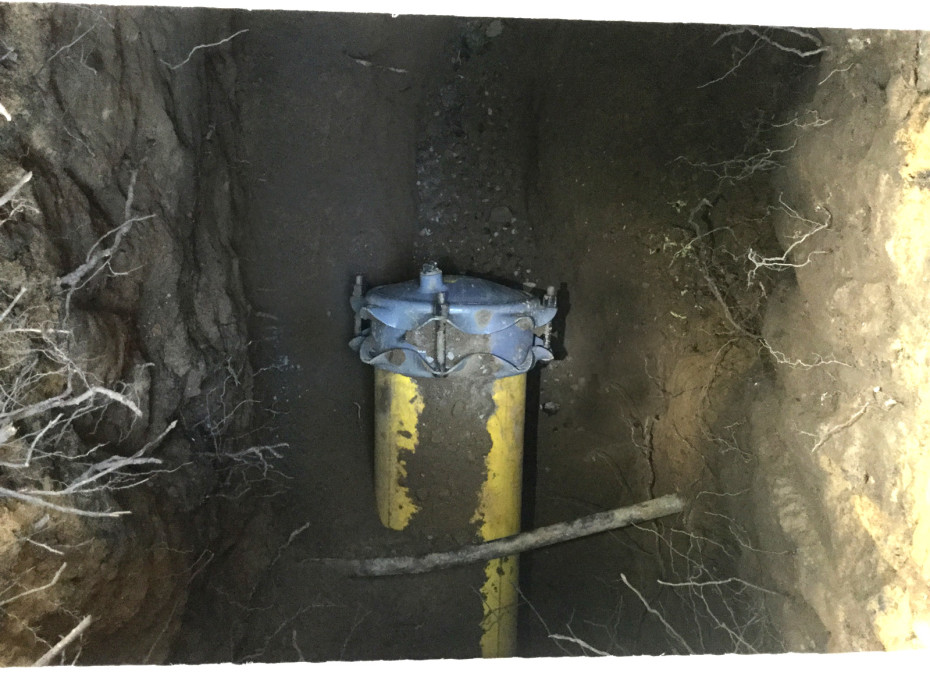 Why choose Balkan for an emergency sewer pipe repair?
When you have a water service line or sewer pipe emergency, there are certain things you should be assured of.
A free on-site evaluation.
A no obligation written description of the work.
A uniform price policy. We do not charge extra for emergency work.
All work done to code, with proper permits, and inspections.
Long term unconditional guarantees.
Next day service provided as a routine client courtesy.
All work performed in-house, with no subcontracting.
Our reputation has been built on providing a superior customer experience when water and sewer work is needed. More Queens property owners trust Team Balkan than any other water service line and house sewer contractor. As a matter of fact Balkan has been the largest sewer and water line contractor in NYC for well over 25 years.