Richmond Hill, NY, April 19th, 2022 – As of July 1st, 2022, the New York City Department of Environmental Protection will require a curb stop valve on all water service lines. One of the benefits of this new regulation is that it will enable smaller sized water service lines to be closed quickly in case of an emergency. It may also lessen repair costs in some cases. The change in requiring sidewalk curb valves is part of a revised and updated version of NYC DEP Chapter 20. Chapter 20 governs the use and supply of water in NYC.
Previously, only domestic lines larger than 2″ or service lines providing fire protection required curb stop valves. However, the new Chapter 20 requires sidewalk curb valves on all water service lines. This includes those that are less than two inches in diameter, and even if solely for domestic use. There has been a delay in implementation due to supply chain disruptions. However, the city is now moving forward with this requirement.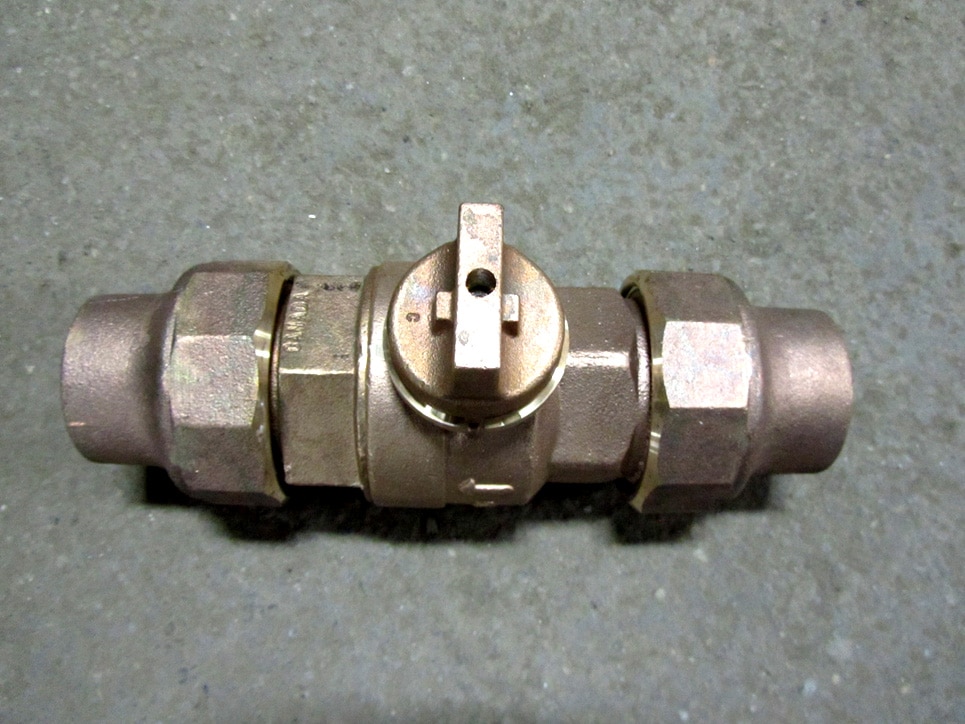 There are several reasons for the new regulation. One is that it presents a way to close a water service line without having to excavate in the roadway. Secondly, it will allow for shutting off water to a property more quickly and easily. This is most helpful in the case of a leak or an emergency. This will save time and resources when there are water main breaks or emergencies. It is also helpful if a property will be unoccupied for a period of time.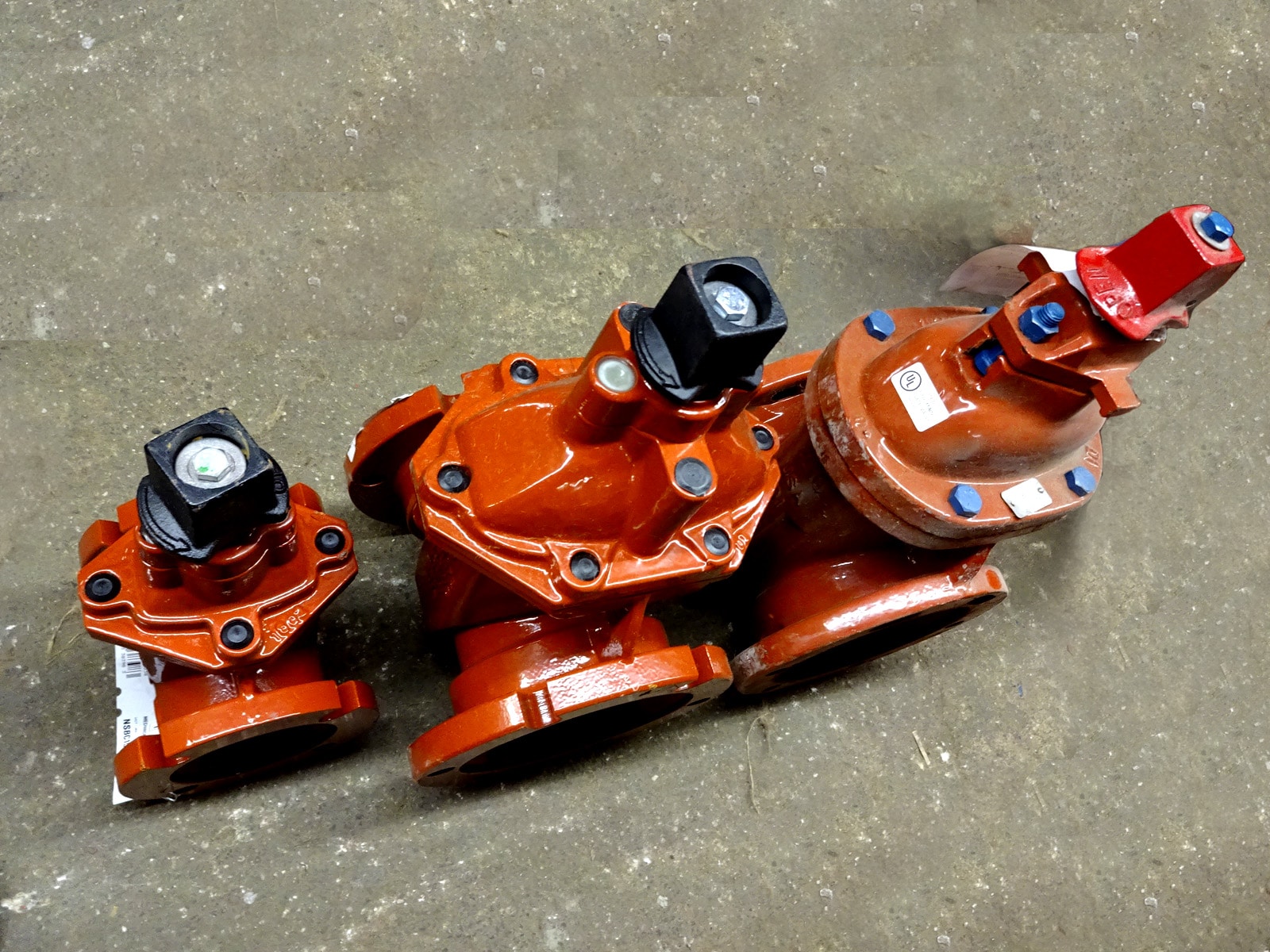 What are Curb Stop Valves and How Do You Locate Them?
You've likely heard of a curb stop valve, but how much do you know about it? Curb stop valves serve as an on/off switch of sorts for the water service line. These are typically located within 18 of the curb line, and under the public sidewalk. In some cases they may be in a grass area, but still about 18″ within the curb line. You can usually see them under the sidewalk, but always outside of your property line. One important thing to note is to never confuse a sidewalk water valve with a sidewalk gas valve. A gas valve box typically has a large "G" embedded on the top of it.
When a curb valve is turned off, no water can enter the property through this line. This is important in the case of a repair or replacement to the water service line. It also shuts off water to the property in case of an emergency such as a flooded basement due to a leak.
Are There Different Types of Curb Valves and Operating Keys?
There are actually two different styles of curb valves. There are full port opening ball valves, and non-rising gate valves that can be used as curb valves. One lines larger than 2" gate valves with an operating nut on top are used. One lines that are 2″ or smaller full port opening ball valves can be used, and are preferred by most professionals. The term full port means that the inner diameter of the valve body where the rotating ball is located does not restrict the flow of water in any way. The reason many prefer ball valves is because on gate valves 2″ and smaller the stem of the valve tends to snap and break at a high frequency.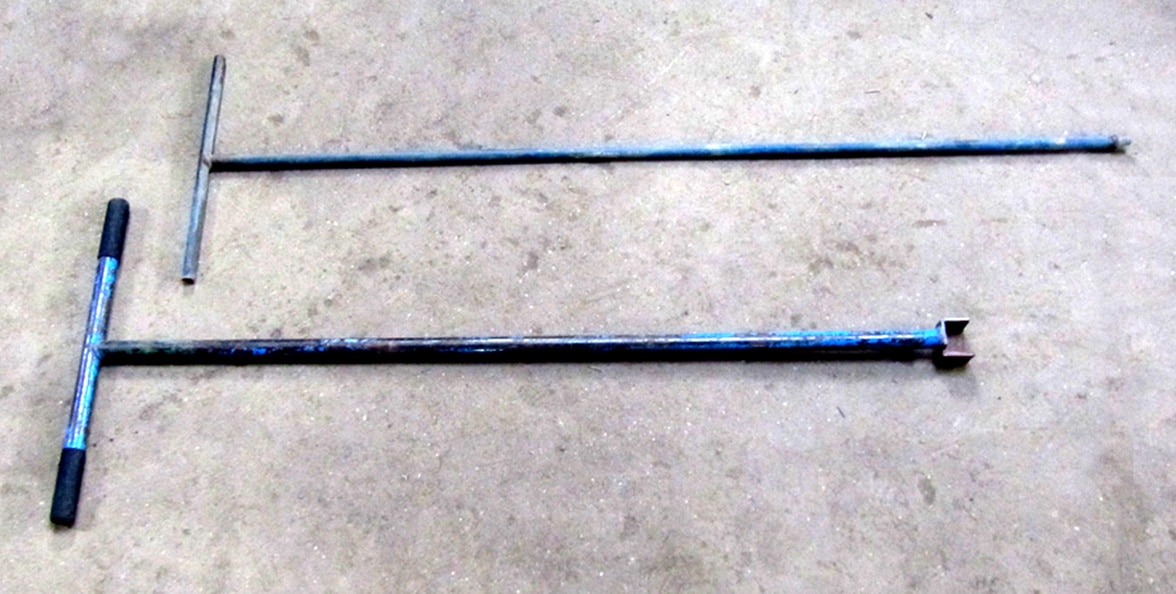 A curb key can access the curb stop water valve, and there are different styles of these as well. A square key fits over the nut on a gate valve, a key with a slit fits over a ball valve. In NYC the property owner has the responsibility to maintain and repair these valves. They are considered a component of their water service line. Additionally, a curb valve key controls the curb valve from above ground. It fits into a hole on the top of the valve and turns it on/off.
Where Does NYC Require Curb Stop Valves?
Public water systems in NYC use roadway valves for the same purpose as sidewalk curb valves for water service lines. These valves do have specific requirements in terms of location and material, as stated below. All newly installed water service lines regardless of size or type will now need curb stop valves.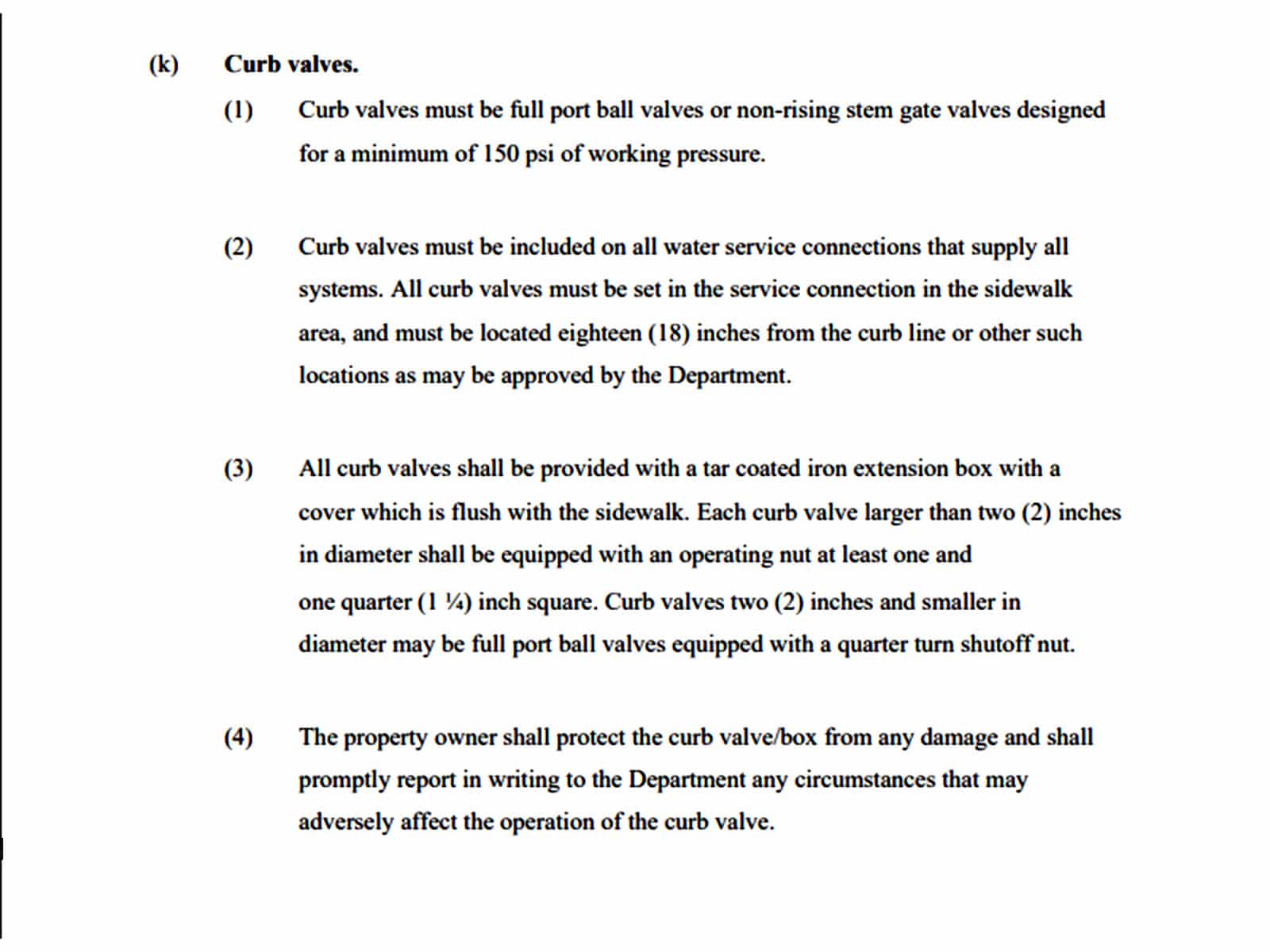 Will the Curb Stop Valve Requirements Benefit NYC Property Owners?
The new requirement will improve water delivery in NYC. It will benefit property owners in several ways, including the following:
Reduced flooding. When curb stop valves are shut off, this can serve as an effective method to prevent flooding during repairs and construction.
Quicker response times to water main breaks and leaks. Curb stop valves allow the quick shut off of water in the event of a water main break or leak, which will save time and resources.
Reduced water damage. Quicker response times to leaks will help to prevent water damage during repairs.
Greater efficiency. Curb stop valves will allow the shut off of water at the street level.
Protecting unoccupied buildings. When buildings or summer homes are left unoccupied for periods of time, closing a curb valve prevents burst pipes of damage from leaks.
An example of when to use a curb stop valve is during the discovery of a leak in a service supply line after a pipe breaks during the winter months. Turning off a basement shutoff valve will not control the flow of water at that point because broken pipe is on the street side of the valve. In other cases, such as a flooded basement, the control valve inside the basement may be inaccessible. In this case, shutting the water off at the curb stop will provide great relief.
How Can I Comply With the Requirement?
Installing a curb valve during repairs or replacements of an exiting line it is not difficult. However, it does require a few specialized tools and some knowledge of plumbing. If you have an existing domestic service without a curb valve, you are grandfathered in, and do not have to install a curb valve on an existing domestic line. As any work on a water service line requires a NYC Licensed Master Plumber, you are required to hire a professional to install your curb stop valve. As stated, it must also be installed in accordance with NYC DEP Chapter 20. A professional will ensure you comply with all the requirements set forth by NYC DEP.
A curb stop will need a curb box once installed, this is also known as an operating box. Virtually all curb stop valves are enclosed within the curb box, in rare cases there may be a curb valve within a vaulted sidewalk basement. These curb boxes will serve as a channel that will allow quick and easy access to the valve without the need for excessive digging or debris removal.
Since the curb stop valve and the curb box are designed as a relative fit, it will produce a better seal. As a result, property owners will not have to worry about excessive debris filling the box, or the chance that the box will shift at any point.
Balkan Sewer and Water Main Service Can Help You Comply With the New Regulation
With the majority of its components located underground, not everyone has the ability to troubleshoot a curb valve or operating box. Maintaining and repairing underground water lines and their associated components requires skill and knowledge. Not to mention the specialty tools and equipment. Therefore only those who have the proper licensing and expertise should perform repairs or maintenance. Going in without the proper skills can cause significant damage to the curb box, water service valve, and water service line.
Balkan Sewer and Water Main Service has prepared for this change and can help customers comply with the new regulations. We are a family-owned business that takes pride in our work and has been serving the NYC area for over 70 years. We provide our customers with the highest quality of service possible.
At Balkan Sewer and Water Main, we offer a wide range of services. We provide water main and sewer line installation and repair, hydrant and valve maintenance, leak detection, and much more. We are proud to be one of the leading providers of water main and sewer services in NYC. In fact, our team of experts will answer any questions about your curb box and the steps you can take to ensure you comply with the new requirements that will be effective on July 1.
Contact us today to learn more about our services or to schedule a consultation.