The curb stop valve on your water service line might never get used. But when you need it, it's usually due to an emergency condition. A sidewalk curb valve is frequently a quick way to shut off the water going into your house in an emergency, without having to open the roadway. This provides quick response, and can save you from property damage.
Unfortunately for many of you that read this article, you might just be in such an emergency situation. With that in mind we'll attempt to cover all bases, and potentially get you out of jam, or prevent you from getting into one. In any case, you'll get some useful information that may truly come in handy.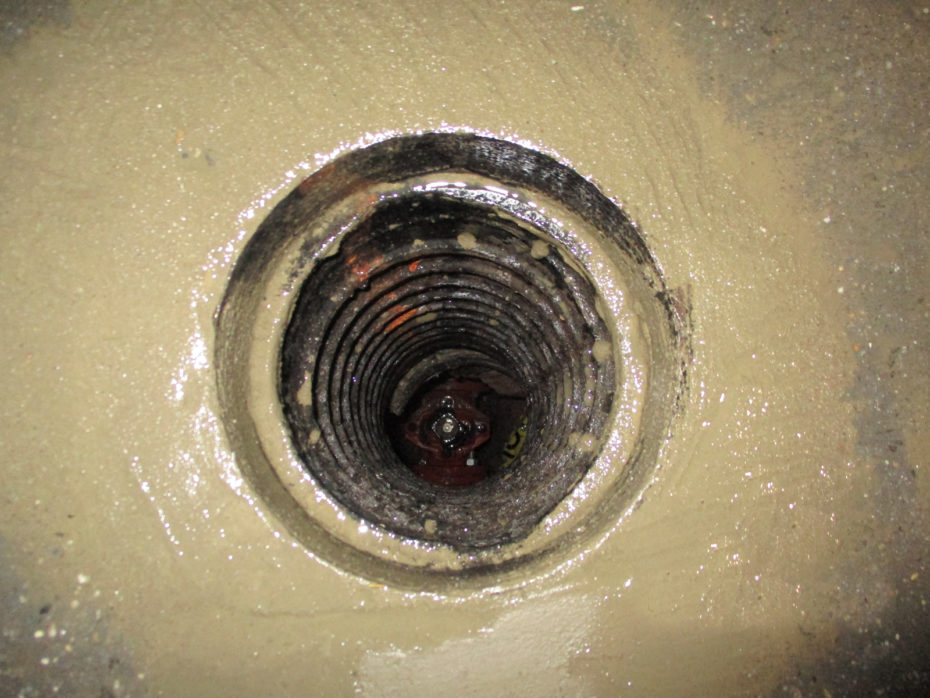 When is a curb stop valve required by code?
A curb stop valve (also known simply as a curb valve) is not required on all water service lines in NYC. It is required on any line over 2″ in diameter, or any line that provides fire protection for the building. So, don't be surprised to find that you may not have a curb stop valve at all.
On very old water service lines, typically over 60 years old, there may be a curb valve anyway. It seems they were more routinely installed as a matter of course many years ago. This may have been back in the day when private water supply companies dotted the NYC area.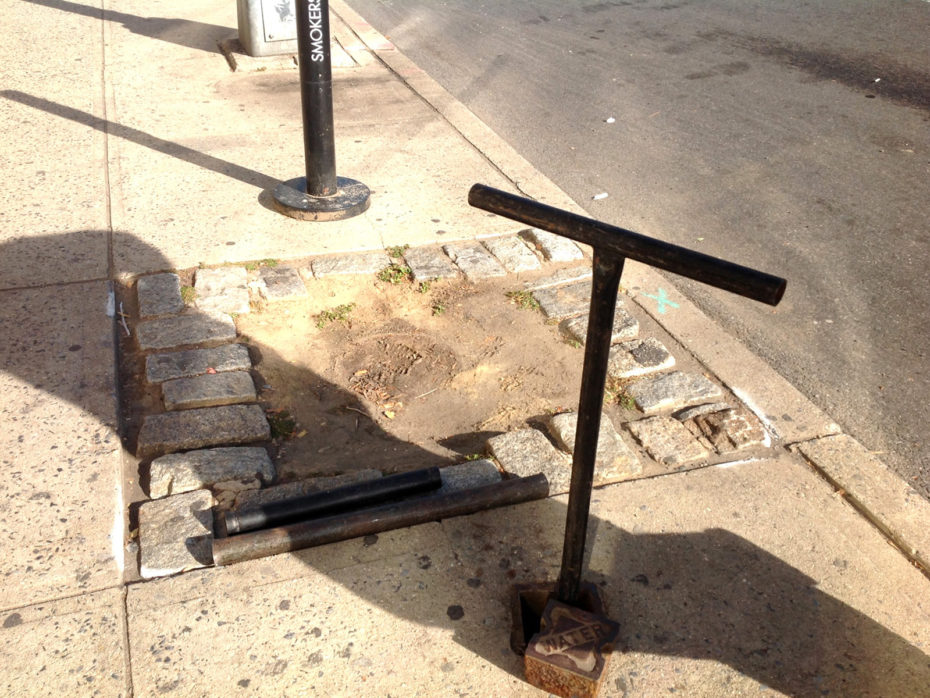 The legal location of a curb stop valve
Presently all curb stop valves must be located 2′ in from the curb line. The only exception is when express permission is given by the NYC DEP. This may be granted in cases where a large tree is present, or some other legitimate obstruction. Many years ago dedicated fire mains had their curb valve located 2′ out from the outside wall of the building.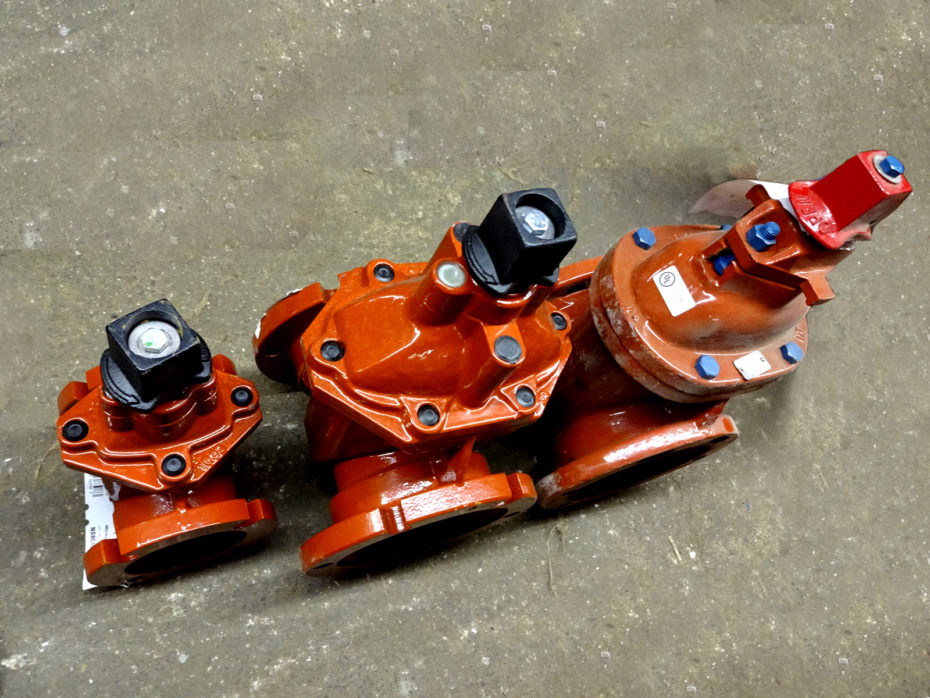 If you are certain you have a curb valve, but it is not visible, use the above information to have a good idea where to look. Keep in mind that professional water main companies, such as Balkan, can obtain city records to help locate the sidewalk valve. Balkan also has metal detectors to help pinpoint the location of your valve, and then uncover it for you. Over the years many things can obscure the curb stop valve cover. As an example, grass or roots can grow over it. Or it could have been physically disturbed or damaged.
How to operate a curb stop valve
Take note that a curb valve, just like any water valve, must be operated very carefully. If you operate any valve in an abrupt or careless manner, you will break it. Many people have had the unpleasant experience of breaking their curb valve in the closed position, leaving them with no water.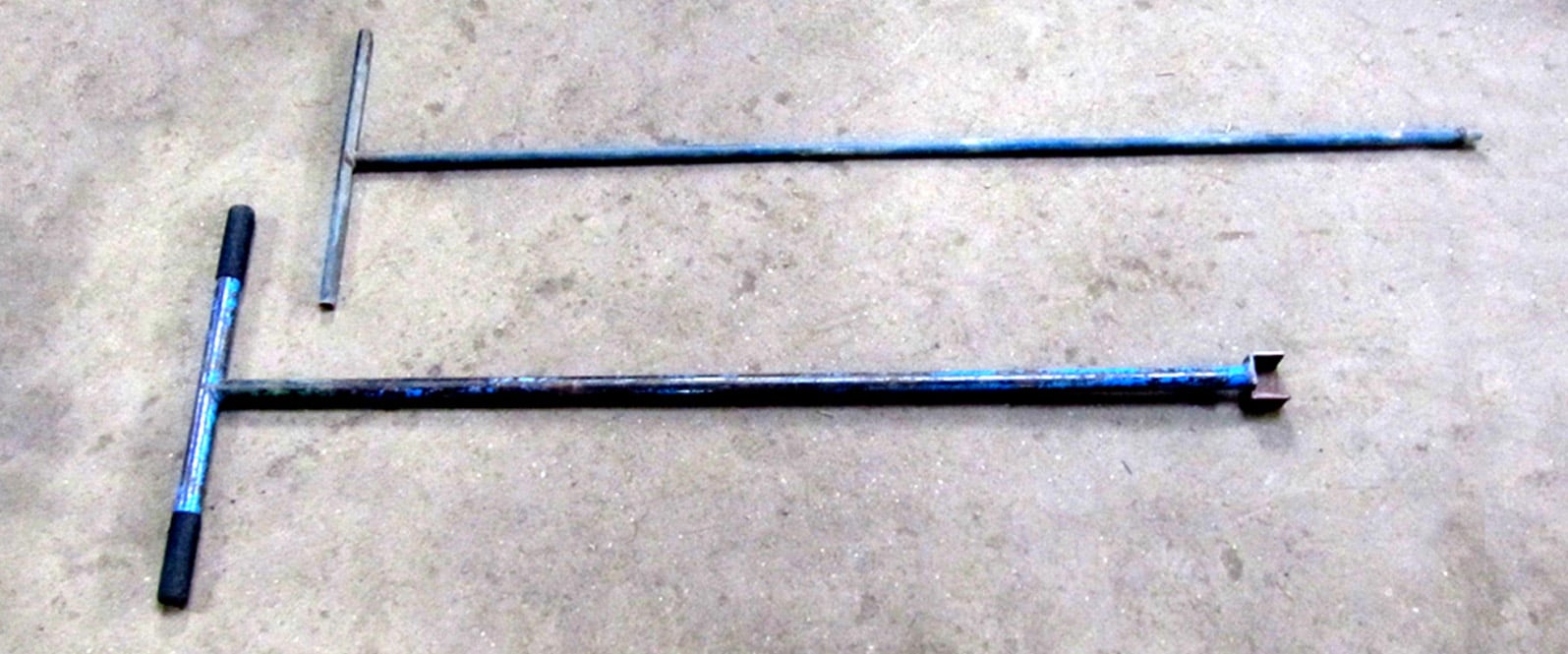 Like any water valve, brute force can never be used. Even and firm pressure must be used, never use a jerking motion. It is actually advisable to have a professional plumber operate your curb valve. There are specialized curb valve tools that must be used; not all curb valves are alike. Some curb stop valves are closed using only a 1/4 of a turn, while other could need over 12 full turns. Only a professional would know the correct number of turns beforehand, and avoid any valve damage by overturning the valve.
Who is allowed to operate a sidewalk curb valve?
Please note that regulations vary by municipality on who is allowed by code to operate your curb stop valve. In some areas, such as NYC, none but Licensed Master Plumbers are allowed to operate a curb valve. In other municipalities, the curb stop valve belongs to the municipality itself. In these cases not even a Licensed Master Plumber is allowed to operate the sidewalk valve. Before you break your local code, or your curb valve, contact your local water authority or a knowledgeable local licensed plumber.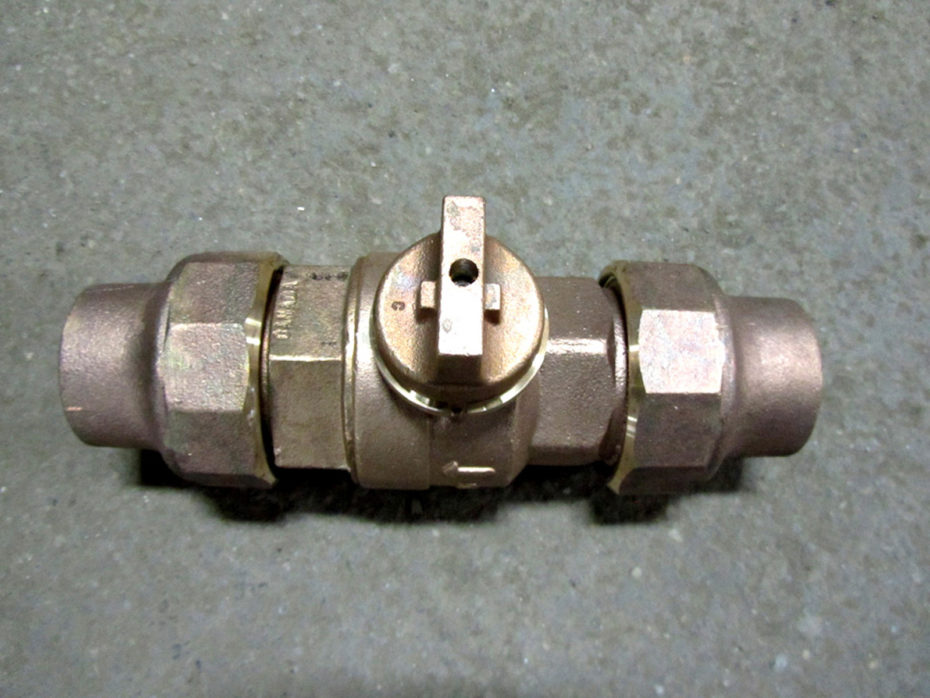 How to clean out a clogged curb box
Over time an operating box for a sidewalk valve can get filled with dirt and debris. Because it is only about 4" in circumference, it need special tools to clean it out. If the wrong tools are used, or forceful contact is made on the valve body, it can cause a leak. Balkan is a water main contractor that has all sorts of specialty tools, including those needed to clean out an operating box for a curb valve.
Repairing or replacing a curb valve
First and foremost, to repair or replace a curb stop valve DEP and DOT permits must be secured. They can only be secured by a Licensed Master Plumber. In order to secure permits the plumber must have a Bond posted with the NYC DOT. Secondly, their license must be in good standing with the Department of Buildings as well. Lastly, they must have insurance in the proper amount, and insurance that expressly covers excavation work in a public roadway and public sidewalk. Needless to say NYC water main repair work is for specialists.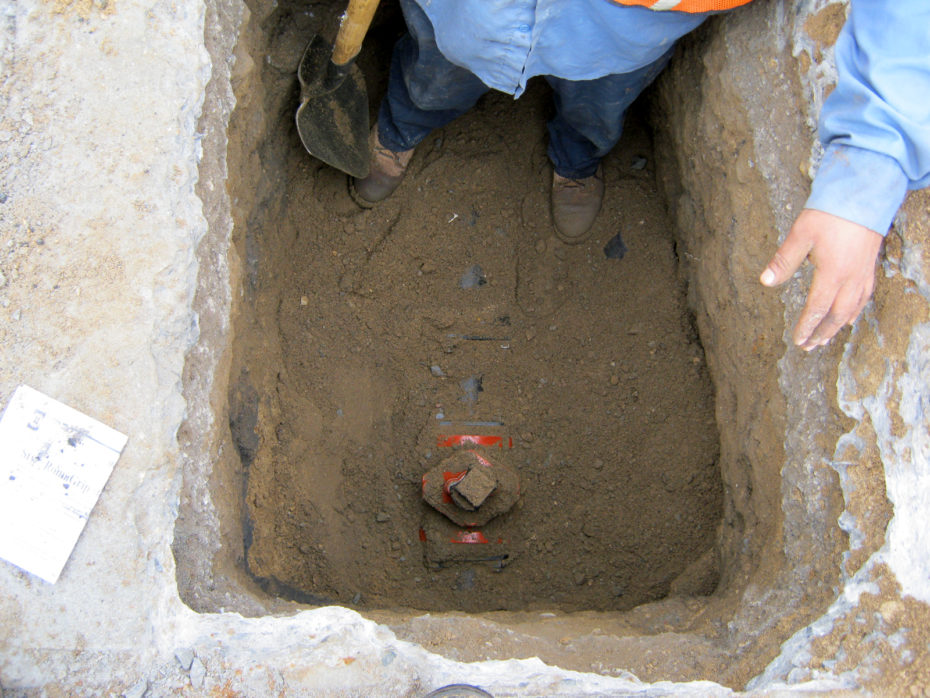 In virtually all cases replacing or repairing a curb stop valve requires excavating in the roadway and closing the connection on the actual city water main for the service line. That connection is referred to as either a tap connection, or a wet connection. Once that is done the existing curb valve can be exposed and in most cases replaced.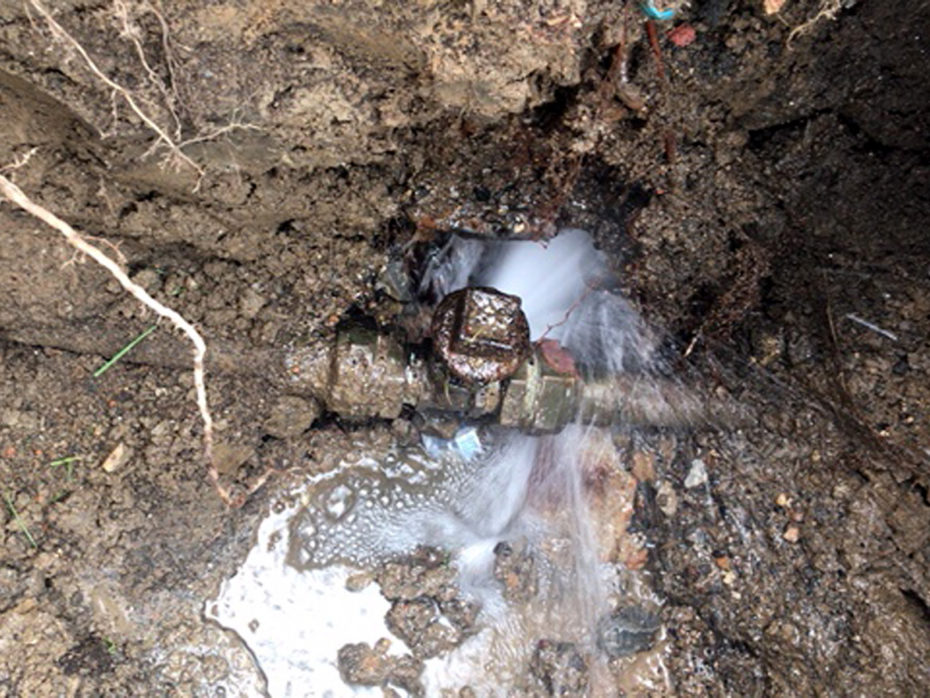 There are exceptions however, where more extensive work is required. If the existing water service line is in very poor condition the entire line should be replaced. Additionally, if the service line is lead or galvanized pipe, it should not be replaced. Replacing a curb valve on an old line, or one made of lead or galvanized pipe, will only lead to more extensive repairs in the future. This is because once an old, lead, or galvanized water line is disturbed, leaks may not appear until a future date.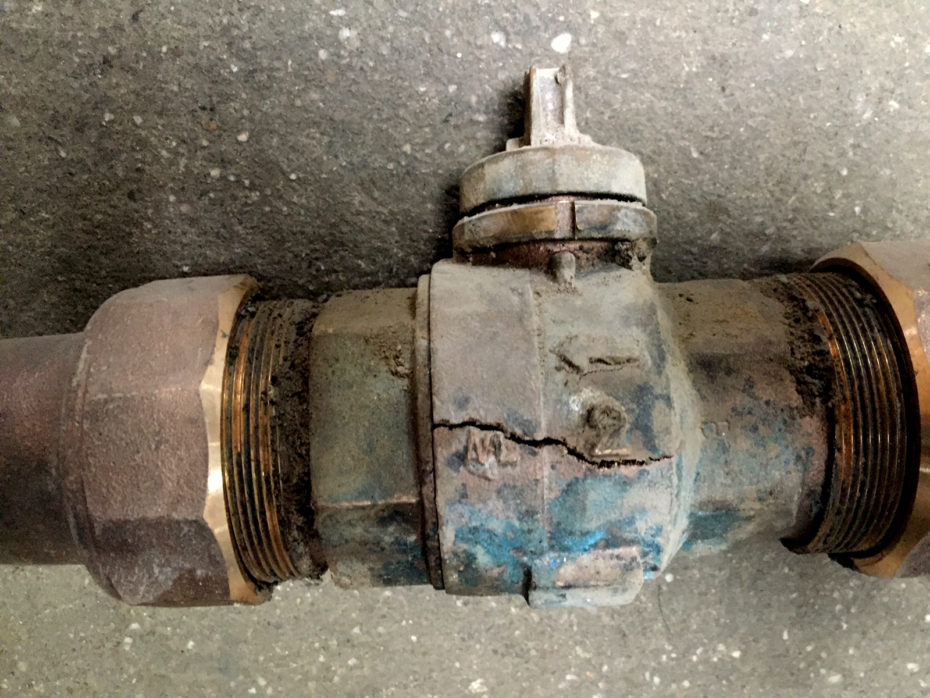 Failing to do the correct job the 1st time
Failing to replace an old or defective line the 1st time, will leave you in a position of having to replace your water line a a later date. Ironically, that would actually include removing the curb valve you just recently replaced. That means a lot of wasted effort and money. In these cases it is probably better to just relay your entire water service line the first time. In NYC repairs on lead or galvanized lines are actually not permitted by code.
The time it takes to replace a curb stop valve
When a 2″ or smaller curb stop valve needs to be replaced, it is typically just a 1 day job. For service lines larger than 2", it is usually a 2 day job. In many cases an expert water main contractor can avoid a curb valve replacement. This is accomplished by utilizing their knowledge and specialty tools. An example would be in knowing how to free up an old and frozen in place curb valve.
In other cases it is knowing how to clear out sediment without actually removing the valve itself. Like with many plumbing issues, it's best to call an expert. If you have an issue with any of your water valve contact Balkan Sewer And Water Main Service for expert advice, or a free site visit. Trust Balkan's 65+ years of experience.