When you need plumbing services, you need them in a language you understand. It is vital that people and their plumbers can communicate about issues, solutions, as well as costs. To provide great service to our customers, we need to understand them and be able to clearly explain our solutions. That is why Balkan is proud to provide Spanish-speaking customer service lines and assistance to accommodate our many Spanish-speaking local clients.
We have been in the business for 70 years (this year!) and have served over 80,000 clients. As a fixture here in NYC, we know how important the Spanish-speaking community is to our city.
Call 718-943-5720 for Balkan's Spanish-speaking customer service line.
One in Every Five Clients is Spanish-Speaking
In New York City, the Spanish-speaking community makes up 20% of the population. That's 1/5th of all New Yorkers. One of every five Balkan Sewer & Water Main clients is likely to be Spanish-speaking and many will be more comfortable and fluent in Spanish than in English. In one of the most multicultural cities in the world, we would be remiss to ignore the fact that Spanish is the second most prominent language in NYC and that many of our clients will be Spanish-speaking households and businesses.
There are thousands of Spanish-speaking homeowners, residents, as well as business managers who need plumbing services. Moreover, they don't need the hassle of a language barrier in between them and good plumbing. With Balkan Sewer & Water Main, there won't be. We've made it our business to ensure that every Spanish-speaking client can work with customer service reps and technicians who can understand their plumbing issues and communicate fluently in Spanish.
The Difficulties of a Language Barrier in Plumbing Services
The last thing you want when dealing with an issue of home or building maintenance is a language barrier between you and good service. We know how frustrating it can be to be able to explain the symptoms and situation of your plumbing, but not in the language of the service you've called. Spanish-speaking clients deserve the same service quality and communication clarity as English-speaking clients.
Language barriers are especially problematic when complex solutions need to be planned – and when costs are discussed. Two people who can't speak the same language also can't plan a sewer repair. They can't also discuss pricing options with the clarity necessary for a complete and legitimate service. Clients shouldn't have to guess what their technician is doing – or how much their service will cost – and technicians shouldn't complete work without full understanding and confirmation from the client.
With a language barrier, good service just isn't possible.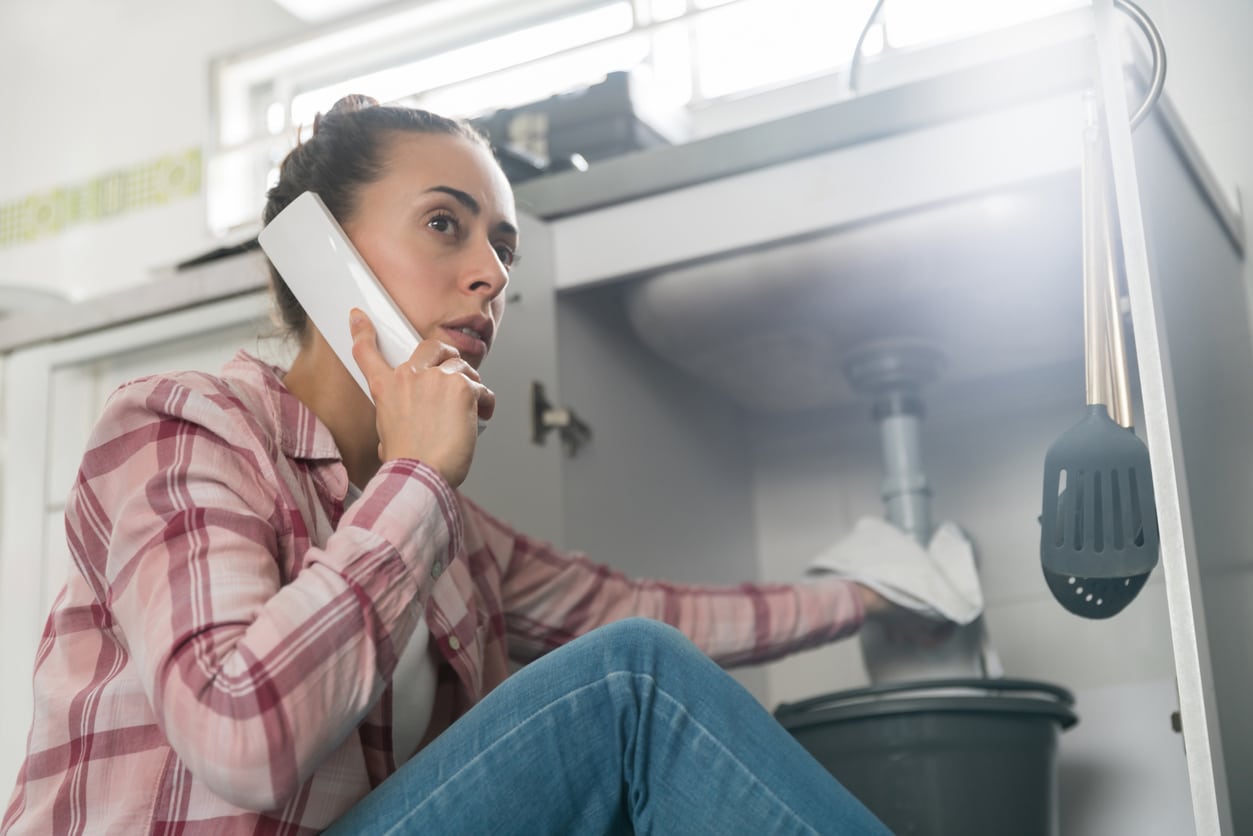 Providing Spanish-Speaking Customer Service
Here at Balkan Sewer & Water Main, we took a look at the situation and figured out a solution. Our Spanish-speaking clients deserve a support line where they can easily explain their plumbing situation and request a service. For this reason, we established a Spanish-speaking customer service line.
Spanish language clients who call 718-943-5720 will reach our Spanish language support line. Here, you can conduct your entire pre-service interview or request service updates in the language you are most comfortable with.
Do you need to request plumbing or sewer services or have an ongoing issue already open with Balkan? You can call our Spanish-speaking customer service line for high-quality support in the Spanish language.
Building a Multilingual Plumbing Service for a Multi-Lingual Community
Balkan Sewer & Water Main has been in business in NYC for 70 years to date. We have been an integral part of the community resolving over 80,000 client plumbing issues in that time. You can guarantee that of our tens of thousands of clients, more than a few have been Spanish-speaking. New York has always been a richly culturally diverse city; the first great Melting Pot of the US. Here, you can hear just about any language being spoken on the subway, in the shops, and at the next table over in your favorite restaurant.
As a mainstay of NYC's brilliant multi-lingual community, we strive to provide an equally multi-lingual plumbing service to NYC's uniquely diverse population. A large and important part of that population (20% of all New Yorkers) are Spanish-speaking. That means that a significant portion of our customer service efforts should also be Spanish-speaking.
By the simple rule of ratios, we at Balkan think it would be remiss not to offer Spanish-speaking customer service so that 1/5 of our customers can receive the level of customer care and communication that we feel is required for a great plumbing service.
Legendary New York Plumbing Services with Spanish Language Support
The Balkan plumbing and sewer team have become a legend here in NYC. We've fixed sinkholes and sewer fiascos that seemed impossible. We've rescued homeowners, business owners, as well as the city itself from plumbing disasters. We're proud of this 70-year track record of excellence. Part of this is our dedication to providing the top possible quality of service for every single client and problem. We love finding the right solution for a tough situation and we love that moment when clients realize their plumbing really can be fixed.
That same legendary support should be available in every language our clients speak. While we can't predict everything, we can make sure that our excellent plumbing and sewer services are available in not just English, but also Spanish, the second most popular language in our great city. If you are a Spanish-speaking household or have friends who speak Spanish and need excellent local plumbing services, contact the Balkan Spanish-speaking customer service line. We would be honored to provide great plumbing and sewer solutions in the language you are most comfortable with.
Balkan Sewer & Water Main provides solutions for the drain and sewer problems that are highly common in the heart of NYC where old buildings and older city pipes come together to cause regular backups. If you have a drain problem in New York City, call Balkan. We've been doing this for 70 years. We've solved sewer problems you wouldn't believe. If we can't figure out what's wrong with your drains in English or Spanish, then no one can. Contact us today to learn more or book an appointment.