David Balkan is the VP of Balkan Sewer And Water Main Service, the largest water main and sewer contractor in New York City. David is extremely active in various NYC plumber organizations being the Chairman of the Subsurface Committee in the Master Plumbers Council, and Vice President of the Subsurface Plumbers Association. In addition David's expertise is respected by officials of New York City agencies such as the NYC DEP, NYC DOB, and the NYC DOT. He frequently provides valuable input on a variety of industry related matters.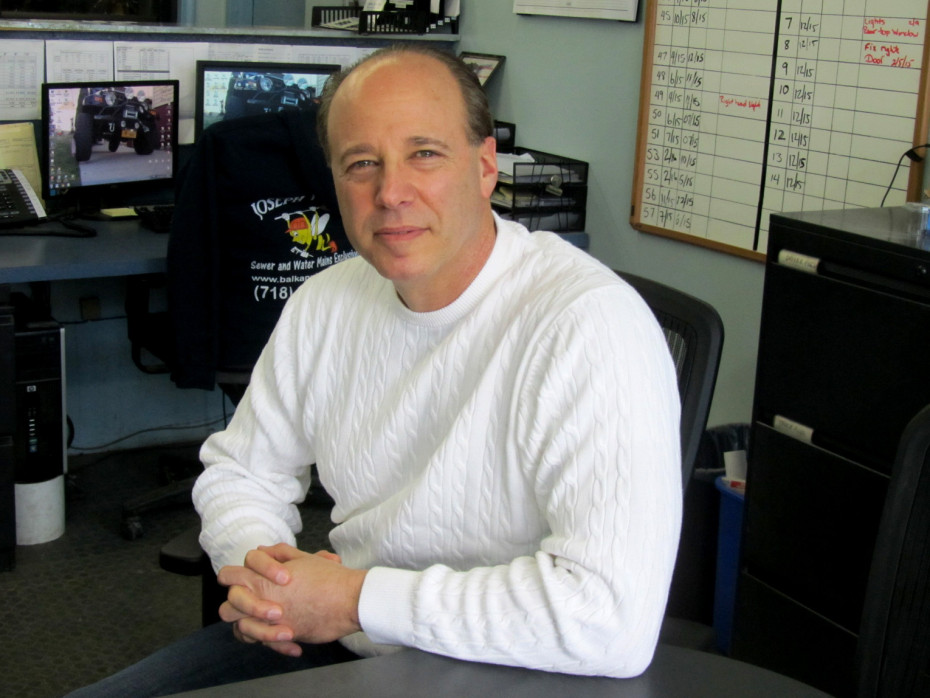 When David Balkan joined the family business full-time around 1980 it was a small family run sewer and water main business comprised of ten employees. David's father, Joseph L. Balkan, had built a pristine reputation for personal service, being a man of his word, and for high quality subsurface plumbing installations.
By adding systems and organization but retaining the personal service and high quality standards David and his brother Paul built the business into the largest sewer and water main services company in NYC. Balkan routinely sends out a dozen or more water repair and replacement crews each day and provides a level of service unmatched by any other NYC sewer contractor.
David Balkan is proud to carry on the fine tradition of honest plumbing services and pricing initiated by his father Joseph L. Balkan well over 50 years ago. When New York City property owners, fellow tradesmen, or building managers are in distress over sewer and water main issues 'Balkan provides answer not excuses'.