Just recently a 6″ fire main in Long Island City burst, causing water to gush out in various areas. The DEP (Department of Environmental Protection) verified the leak, and then issued a DEP Three Day Notice. This mandated a response to remedy the situation in a timely fashion. In response to this possible emergency, the Balkan Team responded to quickly to assess the cause of the leak. Repairs were quickly commenced to repair the damaged water pipe,  despite sub-freezing temperatures. As a result Balkan were able to make this street safe again for pedestrians and drivers alike.
The rupture occurred at 22-15th 43rd Avenue. This is a "light" commercial building, right in the heart of Long Island City. The breach caused water to pour out on the roadway during freezing weather, and run down the street. In the Winter, more-so than other seasons, leaks can lead to possible fall and accident risks. For this reason, the DEP issued an urgent Three Day Notice to the property owner responsible for this real estate. While not a fine, this notice clearly notifies the owner that they needed to fix the situation promptly.
DEP Three Day Notice response plus 6″ water main repair
Sub-freezing temperatures, plus the complicated network of underground pipes in this area, made isolating the problem challenging for on-site workers. They were finally able to reach the affected area, and replace the water main with a 6″ ductile iron main. This was after four consecutive days of steady work. During that course of time DEP Field Inspectors were also called to the site. The DEP site visits ensured that the DEP Three Day Notice was signed off as completed to code.
During the water main repairs, workers also had to reseal the roadway each night with steel roadway plates. Steel plating makes the street as safe as possible at night, so that piping and underground work would not be exposed to unsuspecting motorists or pedestrians. After completing the job, Balkan was then able to clean up the affected area, removing all damage caused by flooding and construction debris.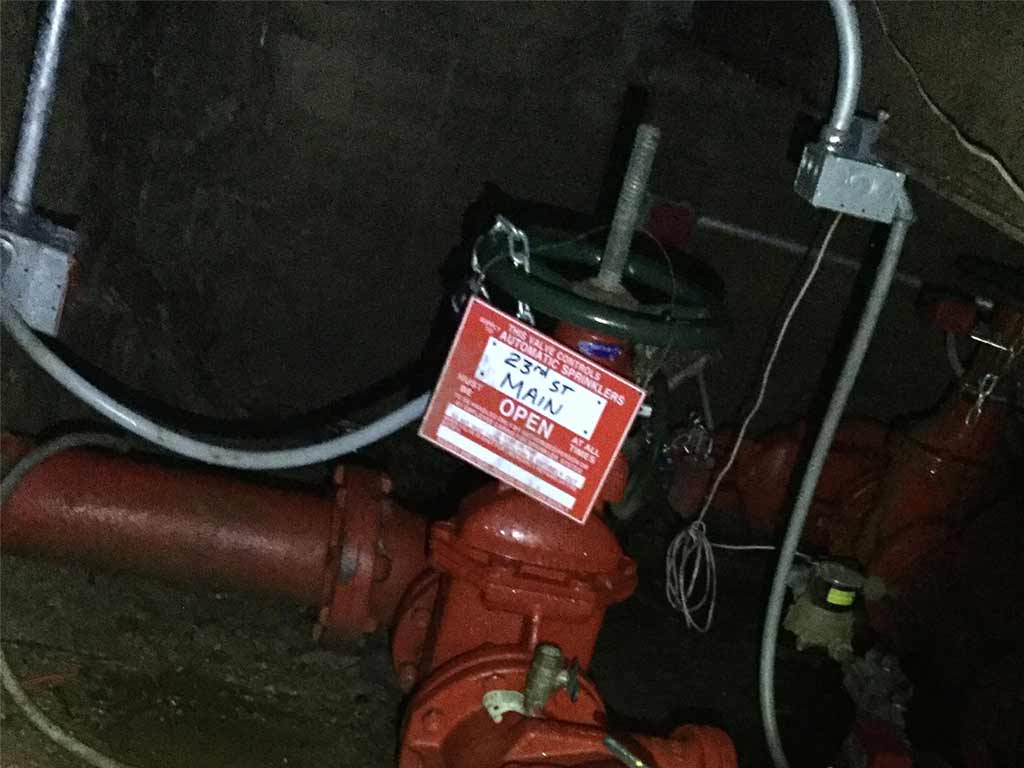 A little bit about Long Island City
At the very western tip of Long Island, Long Island City continues to be a key residential and commercial district with easy access to Manhattan via the Queensboro aka 59th Street Bridge. This bridge is the only free bridge (no toll) between Queens and Manhattan. LIC (as Long Island City is known) is also easily accessible via subway, and other public transit connections. LIC is technically part of New York City since 1898, when Long Island City joined with the rest of Queens. It still retains its unique local identity and color, including the Long Island City Cultural Alliance.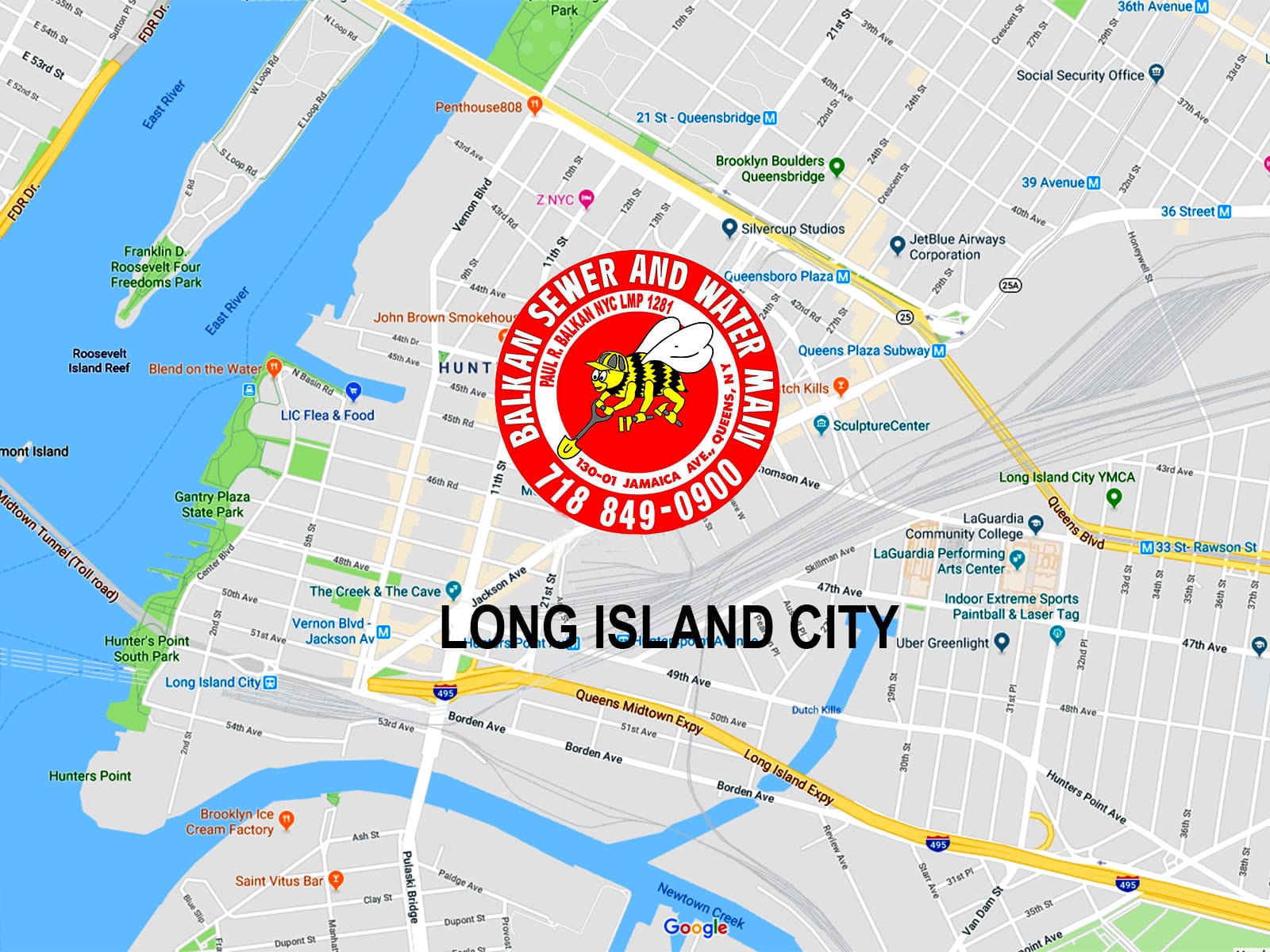 Up until the end of the last century, Long Island City was mostly industrial, holding many of the industrial and manufacturing plants that supported New York's thriving economy. In more recent times, the LIC has shifted from industrial to residential, with a rapidly-growing population of almost 200,000. This is up from 70,000 near the beginning of the century. This rapid population growth has led to many infrastructure issues, including public sewage and flooding problems. New York City continues to struggle to maintain the infrastructure of this growing population, making sewer and water main repairs and upgrades a priority in this area.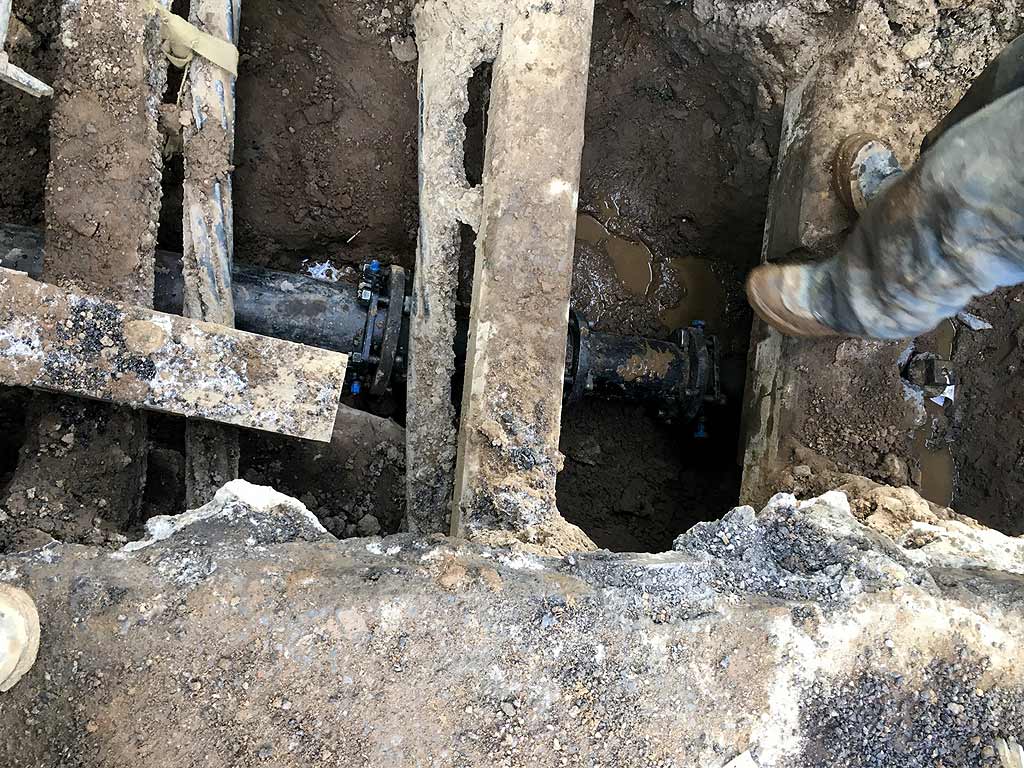 Recent events in Long Island City
Just a month ago, in February of 2019, online retailer Amazon.com decided to cancel plans to move part of their headquarters to Long Island City. This was due to what the New York Times described as "an unexpectedly fierce backlash from lawmakers, progressive activists and union leaders." Amazon had planned to add a promised 25,000 jobs together with an extensive complex and infrastructure upgrades. Many New Yorkers balked at the price tag when it came to massive incentives to be paid to the retail giant – and at the cost when it came to stress an already rapidly-growing population further.
The struggle to attract or refuse Amazon's headquarter proposal highlights the efforts of Long Island City as part of, but also being distinct from New York City as a whole. As a growing piece of a massive city, Long Island City presents unique infrastructure needs to residents and to the commercial properties seeking to serve them.
Your Source in NYC to handle a DEP Three Day Notice
Sewer and water repairs can be costly on many levels, including damage to property and people. In addition, when you receive a DEP violation, it only adds to your stress level. The Balkan Team understands the plight of NYC property owners in such a situation. That's why we at Balkan are available 24/7, 365 days a year for emergency repairs. We are likewise available 7 days a week for free and no-obligation on-site visits. For all of your sewer and water main needs, from minor to potentially catastrophic, contact Balkan Sewer and Water Main today.