Are you an experienced diesel truck mechanic? Or perhaps you're employed, but find that there are limited growth opportunities with your current employer? Whichever the case, take your career to the next level and consider long-term employment with the Balkan Sewer & Water Main Service brand. Balkan Sewer And Water Main Service is the largest house sewer and water service line contractor in NYC. Balkan has a drain cleaning company as well, that is growing rapidly.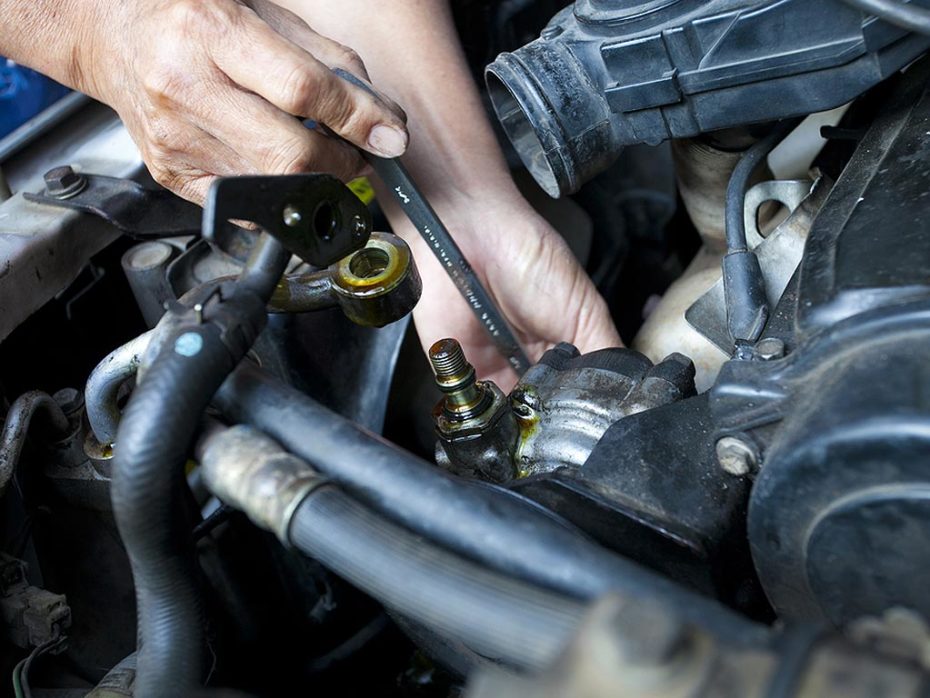 For over 65 years the Balkan Team has proudly been in constant operation. Balkan has built a pristine reputation among the greater NYC area. All Team Members at Balkan take pride in our service, and it shows. With an A+ BBB rating, as well as several top-tier reviews on Angie's List resulting in an A grade. This is a result of Balkan Sewer & Water Main Service sticking to our team-oriented philosophy. This means delivering nothing but courteous, and fast service from it's experienced professionals. We expect nothing but quality work from our employees, and our dedicated team members deliver it.
Wanted: Skilled Truck Mechanic
The Balkan Sewer And Water Main brand is currently searching for a skilled, and experienced, Head Diesel Truck Mechanic. The following responsibilities and qualifications of our Head Diesel Truck Mechanic are not all-encompassing, and prospective candidates may be required to perform various other assignments as needed.
Diesel Truck Mechanic Responsibilities Include
Work on, and maintain, a fleet consisting of over 50 vehicles and equipment. Experience preferred with the following equipment and tasks:
Freightliner FL 70's
FL55's service trucks
Mack tandem and tri-axle dump trucks
Case 580 backhoes
185CFM and 210CFM air compressors,
Knowledge of a wide assortment of pneumatic and other tools
Schedule jobs after proper evaluation and selection
Troubleshooting skills
Ability to repair troublesome equipment
Knowledge to diagnose, and repair, vehicles as well as equipment among the fleet. Repair experience specifically with the following:
Electrical
Brakes
Exhaust
Suspension
Lights
Knowledge of Diesel vehicles
Thorough knowledge of DOT inspections
Preventative maintenance performance
Diesel Truck Mechanic Qualifications
Minimum 3 years of relevant diesel vehicle experience
Technical, mechanical knowledge required
Troubleshooting abilities via the understanding of computers and diagnostic tools
Excellent direct communication skills
Ability to work with employees effectively at all levels
Solid organizational skills
Detailed, and meticulous approach to the job at hand
A willingness and ability to handle multiple tasks at once
Exercising good judgment, and the ability to make hard decisions
Ability to act as a leader by taking control and seeking additional information as needed
A courteous, professional demeanor
Diesel Truck Mechanic Pay and Benefits
Balkan Sewer & Water Main Service offers it's employees a full benefits package, as well as competitive pay. Full-time salaries start at $37,000, and range to $52,000 or above, dependent upon experience, as well as employment history. But competitive pay and benefits are not all that is offered. The Balkan brand prides itself on maintaining a team-oriented workplace, where every employee is heard and helped. That ensures order, and keeping Balkan's operation running smoothly. At Balkan, a high value is placed on cooperation as well as respect throughout, from the new hire on up to our most experienced Team Member. Through our philosophy of teamwork breed success for all. When it comes to employee satisfaction and retention, Balkan recognizes and promotes the these seven keys of success.
Professional, dependable and courteous workers
Respect of all Team Members
Emphasis on safety among all Team Members
Consistently learn from as many people as you can, and use it
Clear communication among Team Members
Honesty and integrity at all times
Pride in working for Balkan Sewer & Water Main Services
Balkan encourages employees to voice their opinions, and express any desires that they feel would be best for beneficial changes. As noted, respect, integrity, honesty, teamwork; these are daily goals from the bottom on up that has kept Balkan as a premiere, reputable business for over 65 years.
Apply Today as a Truck Mechanic
If you have any questions, or if you feel that you would like to apply as a diesel truck mechanic with a reputable, well-established company, please contact Balkan Sewer and Water Main Services.