At Balkan Sewer and Water Main Service, we've been serving NYC for 65+ years as the city's largest sewer and water service line contractor. Due to our longtime service to the region, we regularly  need new plumbing experts to join our team and service our expanding client base. Balkan Sewer And Water Main regularly interviews applicants for a drain cleaning job. If you think you have the skills to do this job, please review the requirements for this exciting career opportunity. Below are the typical responsibilities of Balkan Sewer And Water Main drain cleaners, including typical starting salaries.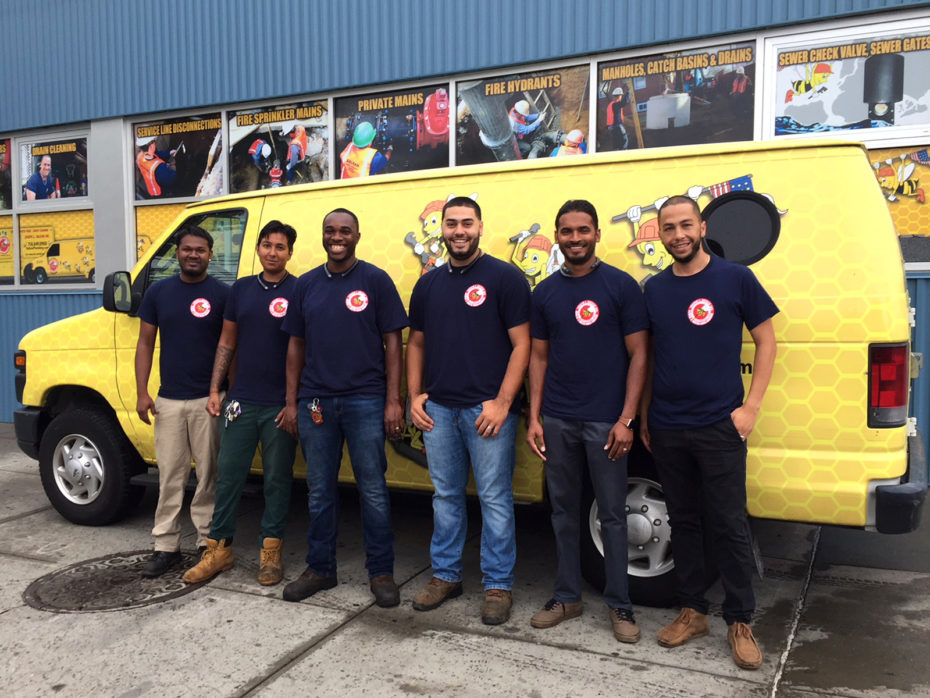 Maintaining a Safe Working Environment is Job #1
The most important aspect of working as a drain cleaner technician is to maintain safety in all aspects, and at all times. This includes adhering to the safety standards we've used for almost seven decades. It also means working within our company policies to ensure unclogging drains causes no injury to you or others. Part of this entails maintaining the drain cleaning vehicle we provide to our workers. We expect you to keep the vehicle clean inside and out.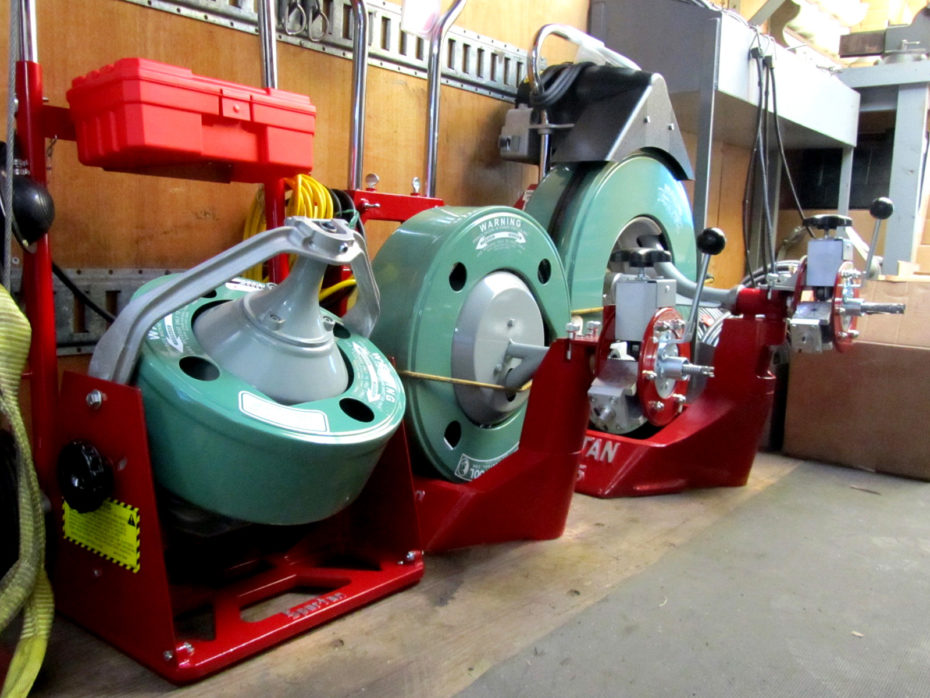 All drain cleaning equipment is provided to you by our company. Naturally, maintaining all of your tools is essential so as not to create safety hazards. Any sort of issues you face needs reporting immediately to our supervisor to avoid prolonged problems. You will find the Balkan Team to be pro-active and helpful in making you a success, and keeping you safe as well.
The Type of Work You'll be Doing As A Drain Cleaner
You'll be cleaning sewer systems using various types of sewer equipment. Unclogging drains may take place in homes or businesses, and throughout NYC. If this sounds like a tough job, it sometimes is, depending on the type of clog involved. Our equipment is state-of-the-art and can get most jobs done within a reasonable time frame. Our vehicles are fully stocked, and well maintained.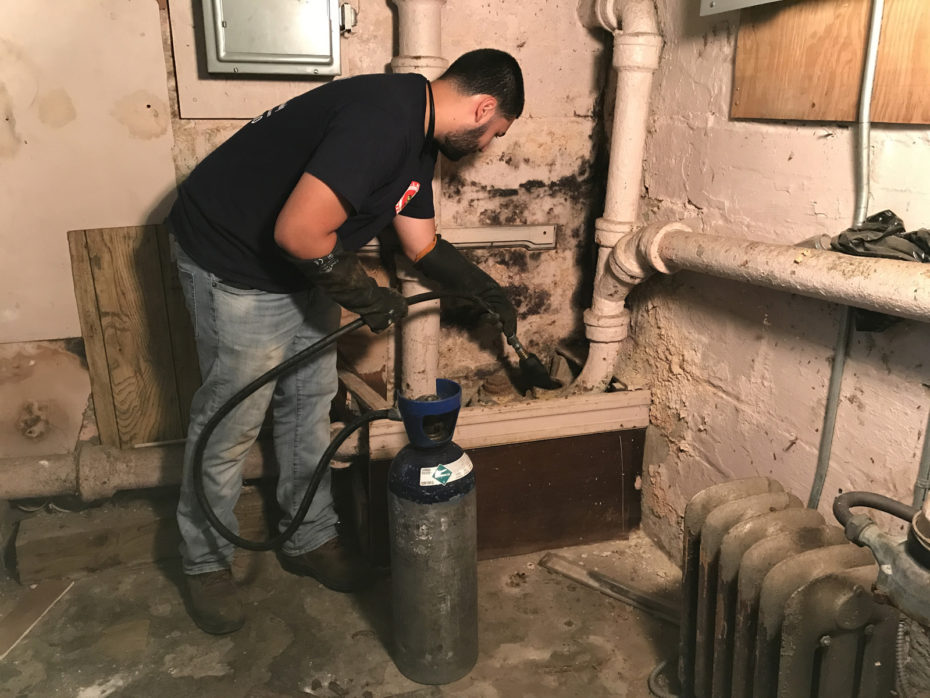 Keep in mind you may have to work overtime on occasion if it's a more complex plumbing issue. Jobs like this sometimes require working after-hours, including working weekend shifts if needed. Timely completion of work orders, punctuality, and accurately filling out completed work orders are a must. We have a team of drain technicians, so assistance is always just a call away when you need it.
Personal Skills Required To Qualify For A Drain Cleaner Job
Honesty, integrity, and professionalism are essential qualities for a Balkan drain cleaner. It's not always an isolated type of job away from people. Working with customers is a skill you need to possess naturally to communicate what's going on. Ultimately, customer and client relations require being able to explain complicated plumbing situations in a way anyone can understand.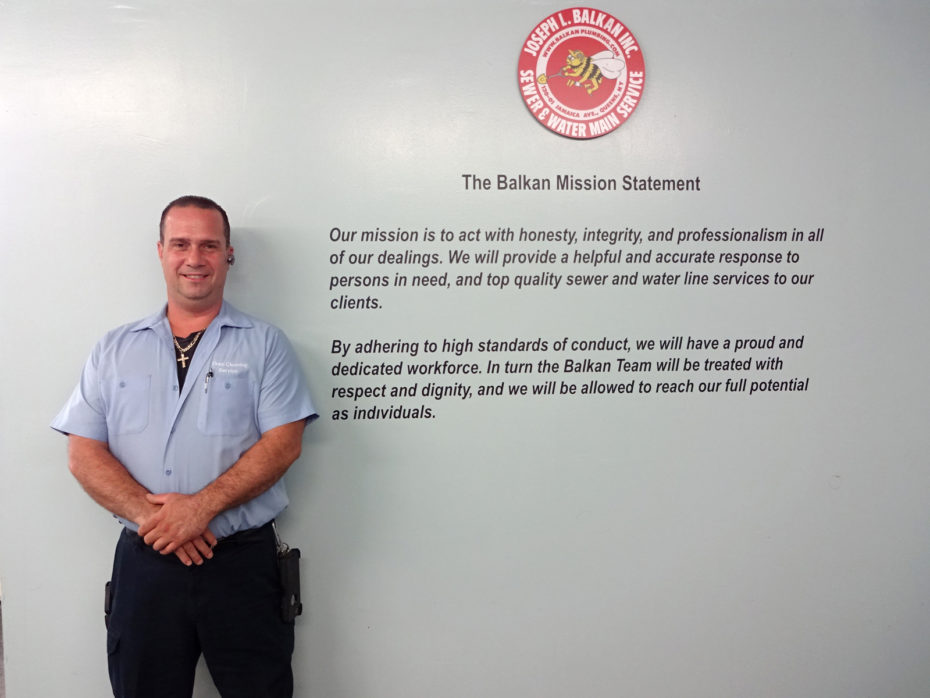 One thing we look for is how you upheld company policies in your previous line of work. Supporting high standards of conduct is something we expect so our customers can always trust us for our service. Upholding these high standards allows Team Members to advance themselves within the organization.
Professional Skills Required For A Drain Cleaner Job
For consideration as a drain cleaner, we do require at least two years of drain cleaning experience. Other experience should involve working with the latest plumbing technologies. Drain cleaners usually have to use a hi-def sewer camera to assess a clog in water pipes accurately. We'll look out for any experience you have with this, plus prior knowledge of operating a truck-mounted water jet. A valid and clean NYC DMV driver's license is also mandatory, including a minimum of two years driving experience.
Most importantly, you should physically be able to use the sewer equipment you'll be using. If you have any back problems or other medical issues that could become worsened using these tools, we need to know. After an interview, we'll do a pre-employment background check and drug screen.
How Much Can You Make as a Drain Cleaner?
Our hourly salary ranges are from $18-$25 per hour, with the potential to make more as you advance. All positions include full benefits such as paid holidays, sick days, and paid vacation. How much you'll make per hour to start will all go by what your experience level is and employment history. Contact Balkan Sewer And Water Main to learn more about this job opportunity and the many other plumbing jobs we have available to fill this year.