When it comes to a drain pipe repair, hiring a professional and licensed plumbing service does cost money. There are times when you may think you can repair any leaking or broken pipe, or cure a drain problem, on your own. With all of the various instructional videos available online, it may seem tempting to try to do a drain pipe repair to save money. Someone with a general comprehension of a plumbing system will still require proper tools to do the job, and the tools do not come cheaply. Not to mention the fact that any pipe repair needs to comply with constantly updated plumbing code regulations.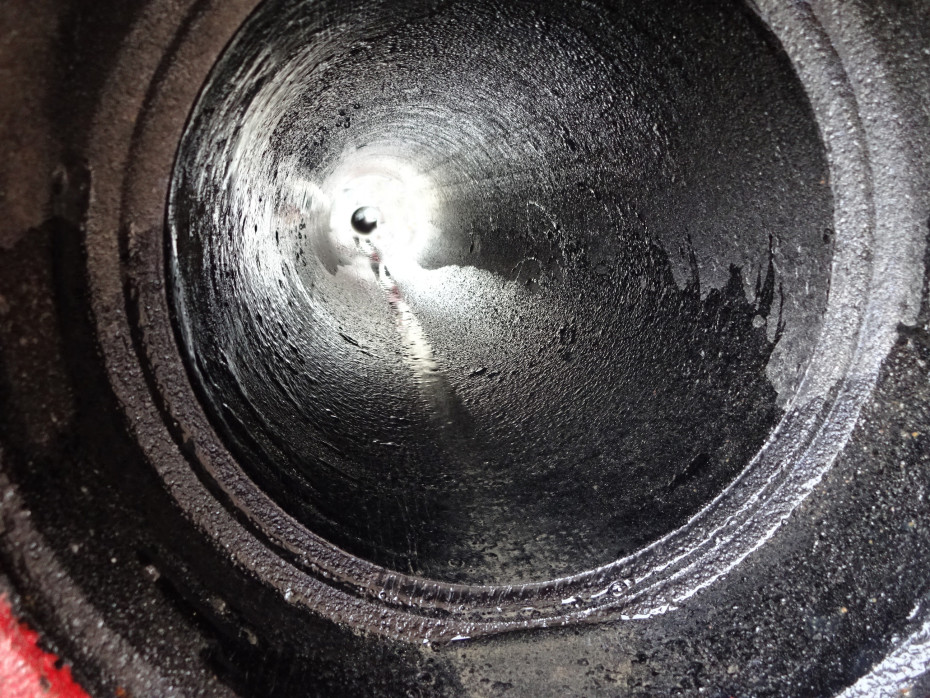 Importantly, by doing a plumbing repair yourself, you will also not be able to receive the required inspections from the city agency overseeing that portion of the plumbing system. This can lead to immediate or future violations. Money-saving is a major potential benefit, but the fees involved in hiring a licensed plumbing service typically do not warrant any benefits you get from doing the work yourself. A professional, licensed, and insured plumbing service can assure you of many things an unlicensed firm cannot. What follows is a list of some of the value you receive from hiring a properly trained and skilled plumber.
A Drain Pipe Repair Done Safely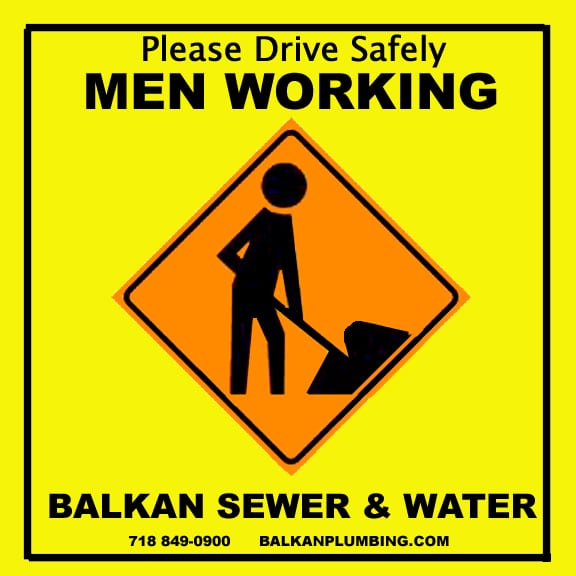 A licensed plumbing company is required to have liability insurance coverage, and worker's compensation insurance as well. With liability insurance the company is financially responsible for damage to your property, or any damage or claims that arise from the drain pipe repair work. In case of accidents where workers may suffer injuries, homeowners do not have to pay compensation or have any potential exposure. That is because the company's workers compensation insurer handles such issues as these. This is important and vital information to know, as claims can arise up to three years after work is performed.
Plumbing services may also involve working with dangerous chemicals, or other specialty compounds, in order to address clogs or pipe repair. To prevent toxicity, every may worker wear specialty safety equipment such as leather gloves, face masks, corrosive resistant shoes, and goggles; chances are you will not find such tools in your garage. Professional plumbers handle all issues with preventive measures to protect themselves, homeowners, and your property. This includes a knowledge base in safely handling tools, equipment,  and working safely inside excavations. Serious injuries and fatalities occur on regular basis from untrained persons working on drain and sewer lines. That is why job site safety is a first and foremost concern.
A Detailed Diagnostics Report On Your Drain System
Drainage problems require careful inspections to determine the actual culprit, and a location of the problem as well. In some cases, there are hidden factors such as old or rotten pipes, improper elevation, tree root infiltration, or settling of the pipes. Underground drain and sewer pipes can also angle off into unexpected locations. All drain line problems and issues basically have the same symptom: water drains slowly from the sink, water back up from the toilet, or waste water appears in the basement. Although a drain problem can appear to be simple, a professional plumber will check the entire plumbing system to determine the real cause. They can then address it with a proper method and appropriate tools.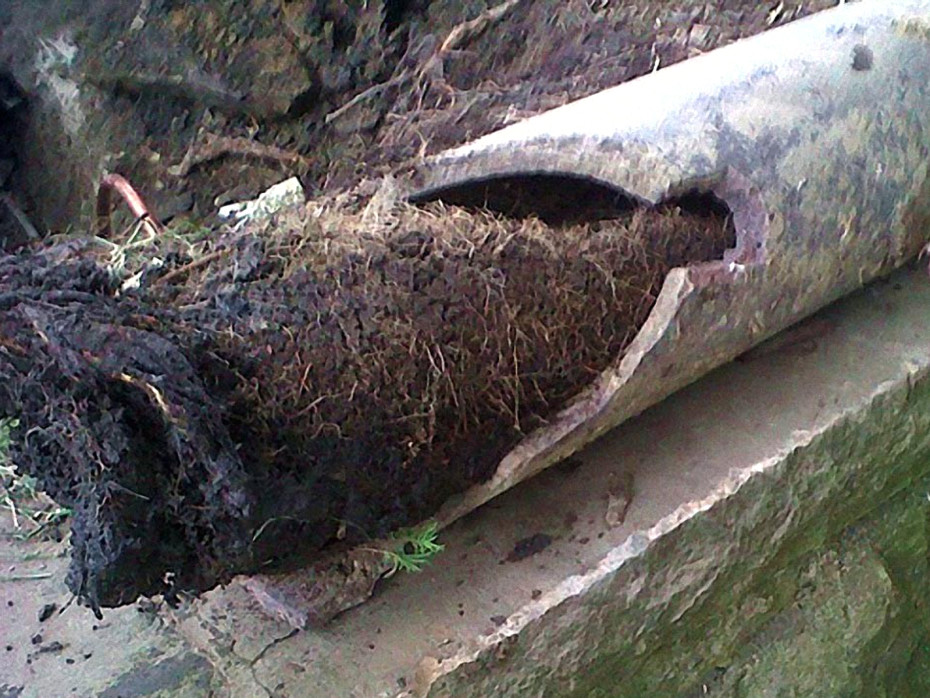 The inspection should be thorough. When the culprit is detected, the next step is to determine the exact location that needs the drain pipe repair. Major portions of a plumbing system are buried underground, and it is usually impossible to get inside the pipe for visual inspection. Unless the pipes are big enough (for example, the city sewer line). To tackle the issue, professional plumbers use a sewer video camera attached to a long wire and connected to an external screen. The camera and wire are waterproof. Some advanced cameras are equipped with LED lighting, too. Based on the image recorded by the camera, the plumber can easily locate the damage, and how severe the damage is.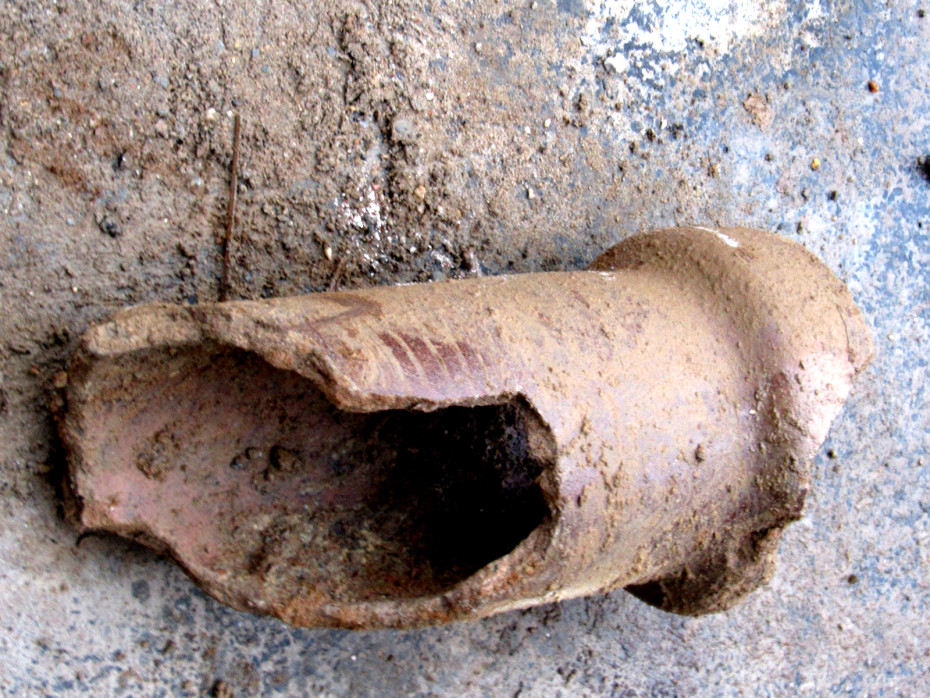 To determine the proper repair methods, professional plumbers have to consider pipe condition, which includes size and type. The most common types used in a modern plumbing drain system are extra heavy cast iron and PVC. But older homes may have vitrified clay, cast iron, galvanized steel, or DWV (drain/waste/vent) pipe. Each type requires different treatment to repair or replace. It is also important to install a pipe that is large enough to ensure a good flow of water, yet not too large to save cost. Damage inspection alone can be time-consuming and it requires expensive equipment. By hiring a professional plumber, you don't have to do difficult and skilled tasks; and purchase or rent the required equipment.
The Plumbing Code
All professional plumbers must be licensed. Eligibility requirement for a license are not easy to meet, as the plumber has to undergo hands-on training, possess extensive and verifiable practical knowledge, and have  a good understanding of plumbing codes. If the drain pipe repair or installation does not comply with the code, there is a serious risk of further damage. Moreover, homeowners insurance may not cover property damages due to an incorrect plumbing installation method. Especially if it was performed by an unlicensed individual. Plumbing codes include many things to ensure occupants, public health, safety, and general welfare. This is why it is important that you hire only licensed professional plumbing service to repair your drainage problems. Always remember that a licensed plumber is held to a higher authority and their work and conduct are subject to review by authorities.
Proper Job Completion Includes Restoring Surfaces
Some major pipe problems such as tree root infiltration, or broken pipes, require excavation and installation of new pipes. There can be situations where the damaged pipe is located directly under a bathroom floor, or other sensitive area. This means the plumber must remove the floor, or dig under a porch, or other structure, to reach the pipe and continue with repairing it. The same thing applies when the damaged pipe is under your driveway or garage. Once the damaged pipe is removed and the new one is installed, the disturbed areas must be restored. Excavation, pipe removal, new pipe installation, backfill, proper compaction, and restoration of disturbed surfaces can a leave mess if not handles by a professional.
Some professional plumbers include restoration and cleaning-up as stand-alone packages, meaning you have to pay additional fees to have everything cleaned up. When the excavation occurs outside such as in the garden or lawn, restoration may not be required. The excavated soil can be put back into place. In some cases, however, the soil is severely contaminated with sewage, so you need soil from another place to fill the excavated hole. Ask your plumber whether such services are included or you need to purchase an additional package.
A Guarantee You Can Depend Upon
Another key benefit of hiring a licensed plumber is that you get a guarantee for work done that you can rely on. For major plumbing repairs, such as drain pipe repair or replacement, the guarantee can be from a year to up to ten years. For smaller tasks including drain cleaning, the guarantee is usually more limited to 30 or 60 days. Regardless of the guarantee period, the guarantee should be stated clearly in the estimate. If you don't see any statement indicating an offer of guarantee, you can always ask the company about it. Guarantees are very common and most (if not all) plumbing services provide one for all kinds of repair. But length of guarantee varies by company. Always remember that when it comes to a guarantee on drain pipe repair, it it's not in writing – it's not guaranteed.