The electric current that can effectively destroy hair at its roots is just as effective at destroying plumbing, even deep underground. That is what happened recently at a location on the Upper East Side of Manhattan. Stray electrical currents created electrolysis in plumbing, specifically the water main line. The electrolysis in plumbing that ultimately destroyed the water service line can happen anywhere in the city. Unprotected copper pipes, such as this one, are particularly susceptible to the devastating effects of electrolysis in plumbing.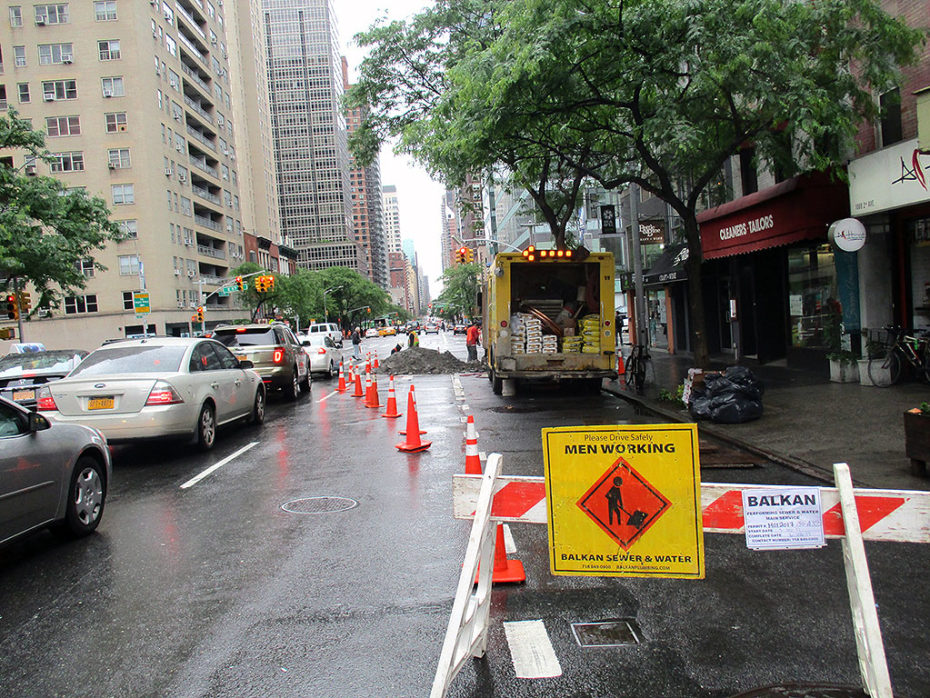 What is electrolysis in plumbing?
So, just what kind of electric current destroys plumbing pipes? It is primarily DC (direct current) current, such as that commonly used to keep NYC's trains moving. The electrolysis problem occurs when some of that current strays from its intended path and encounters a copper pipe in the course of its wanderings. Another possible source is modern appliances with their solid state electronics. They often produce surprising amounts of current with use.
Copper is very good at conducting electricity. That is why electrical wiring typically consists of copper strands inside of an insulated exterior. Unfortunately, copper pipes were never meant to carry an electrical load. The K copper tubing is quite different from copper wiring, and electric current can eat through it in less than a year. Green discoloration, pitting, and even holes are evidence of the devastation taking place because of electrolysis.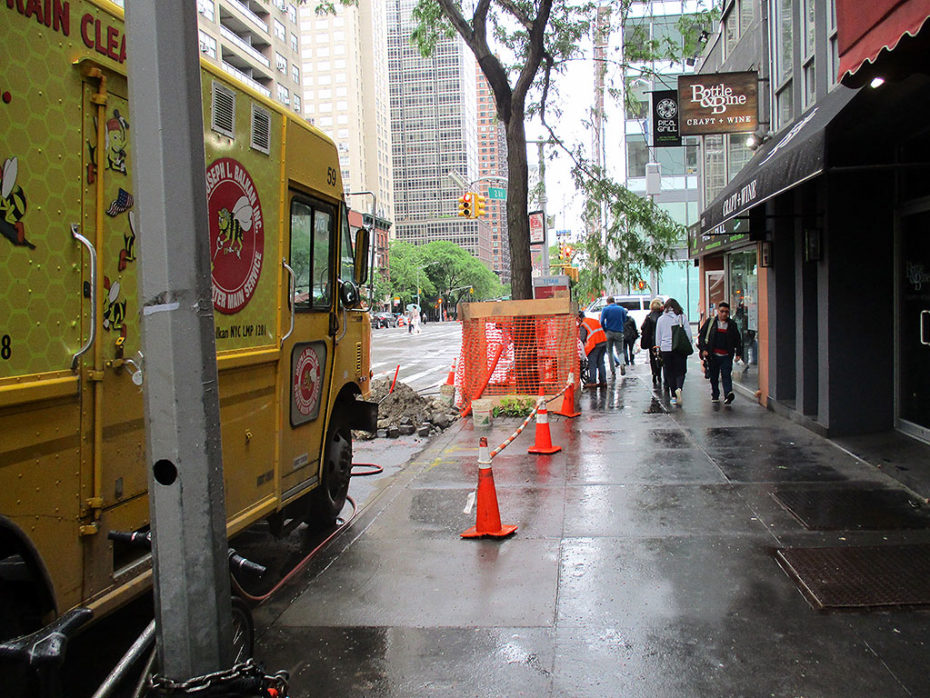 Upper East Side water service line destroyed by electrolysis
That is exactly what our work crew discovered at this Upper East Side job location. Electrolysis had destroyed the copper water service line. To prevent the same thing from happening again, we installed the new 2″ copper water line inside PVC pipe to protect it from those stray currents. Of course, this solution is only effective when done properly. That means the entire pipe must be protected from those stray electrical currents since it is impossible to guess where they might appear.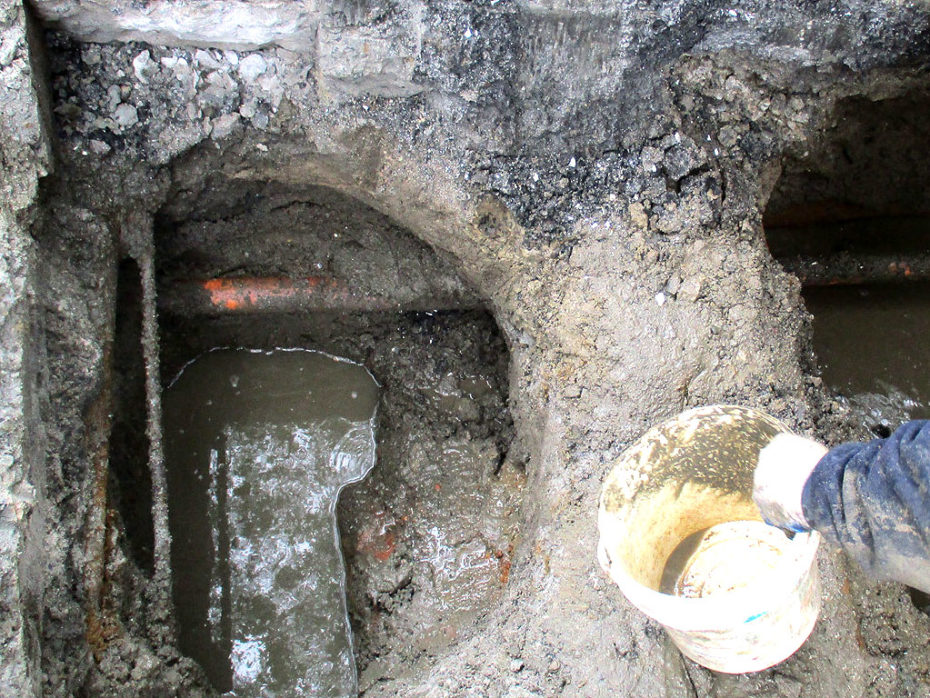 This particular project required setting up a safe job site to protect our workers from the traffic on this busy street. We also took steps to protect the beautiful city tree nearby from any accidental injury while we were digging. The extra care and effort required was worth it.  We were able to complete the job safely and with the knowledge that our work was impervious to those damaging stray currents. This water line replacement will last for a long time to come. How can we be so sure? We guarantee it, unconditionally; even from electrolysis!
If electrolysis in plumbing problems have you pulling your hair out, contact Joseph L. Balkan, Inc. today and take advantage of our free, no-obligation quotes.