When emergency plumbing service is needed in Brooklyn, Queens, the Bronx, or Manhattan one sewer and water main company has all of NYC covered. No matter the day of the week or time of day – Balkan provides free site visits followed by skilled plumbing repair work which is available throughout the NYC metropolitan area.
When sewer and water line repair and replacement work is needed each Borough of NYC has it's own unique characteristics and conditions. Balkan is a licensed plumbing company with over 60 years of experience and expertise in handling any and all situations. We are ready 24/7 to provide the answer to your plumbing problem.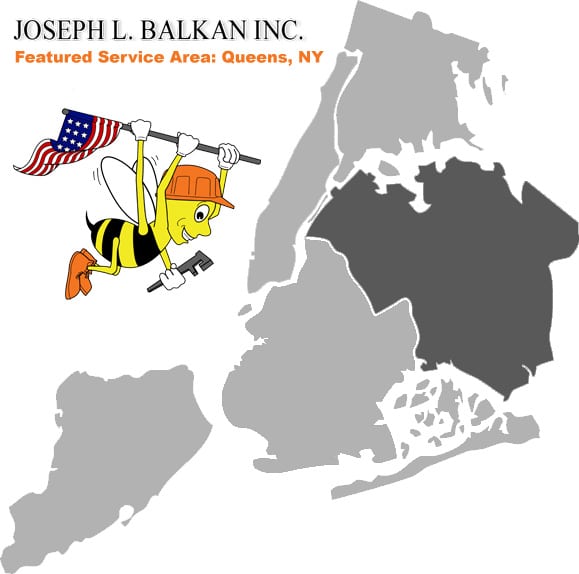 From our centrally located 48,000 square foot facility in Queens our arrival times are unmatched in the NYC plumbing industry.  Balkan has all sorts of specialty equipment coupled with a highly trained and supervised work force to attend to any sewer or water line emergency. With over 60 years of familiarity within the borough of Queens our expertise is unmatched in the subsurface plumbing industry.
From typical water and sewer line replacement or repair work, to groundwater conditions, or exceptionally deep sewer connections, The Balkan Team has a time and money saving solution for any emergency plumbing situation particular to Queens, NY.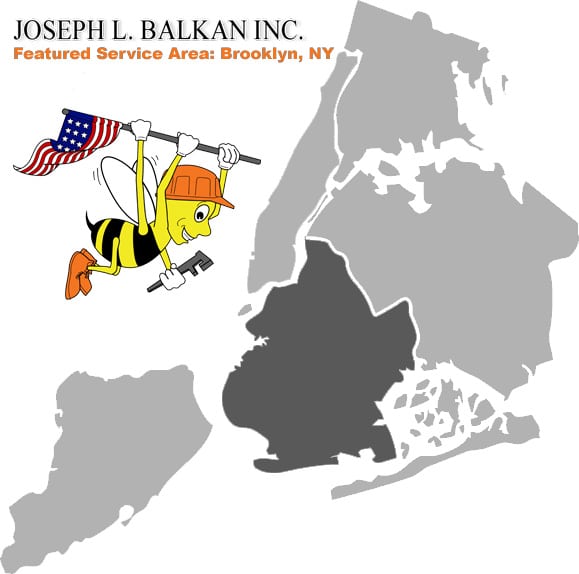 Brooklyn is home to many land-marked and unique properties that demand attention to detail and all work to be performed carefully and swiftly. Balkan takes it a step farther by treating all Brooklyn property owners with that same care and level of service. Not only will you receive emergency plumbing service that is unparalleled, but our uniform price policy will ensure you receive the fairest of prices.
At the conclusion of your Brooklyn sewer or water main repair our skilled tradesmen will restore all disturbed surfaces to their original condition. That includes the roadway, cement, custom slate, wrought iron fences, or any other valued aspect of your property.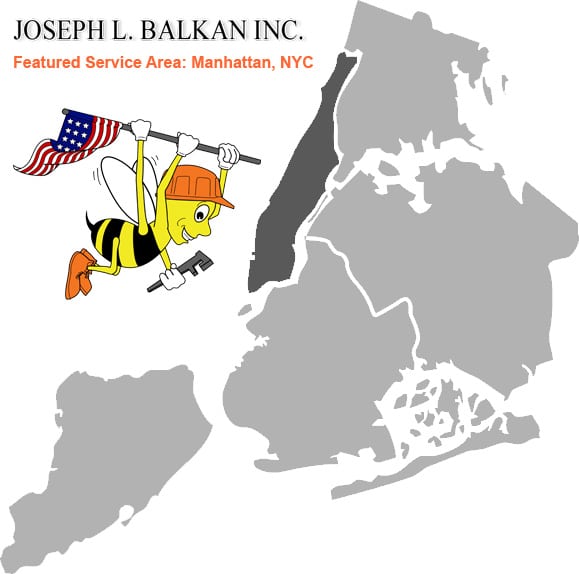 Manhattan sewer and water main work poses special challenges and demands. When a plumbing emergency occurs if often involves multi-unit dwellings or large office buildings that require immediate attention. Frequently work must be performed around-the-clock or on nights and weekends. Balkan is a NYC sewer and water main contractor that tailors it's service to the needs of it's Clients. Whatever your need and expectations are Balkan will not only meet them, but exceed them.
Our familiarity with the borough of Manhattan means that any unforeseen condition is attended to with state-of-the-art equipment and know-how An example of this is when bedrock is encountered – Balkan utilizes as a hydraulic rock splitter to speed the job along and still come in under budget. Budget concerns being respected on an emergency installation is an important factor.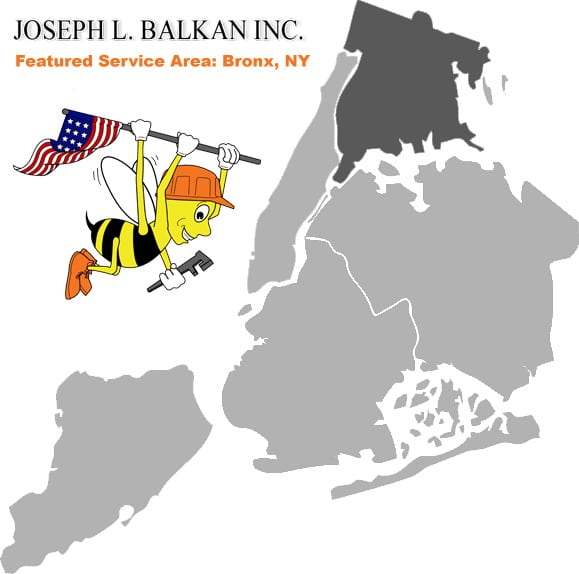 Bronx water main and sewer emergencies need an immediate response from someone familiar with the area. Jay Gonzalez is a Balkan Field Supervisor who is also a lifelong Bronx resident who understands all the aspects of performing  emergency plumbing work in the Bronx. Jay also understands the importance  of servicing his fellow residents properly.
Most Bronx water line repair and replacements are completed within 24 hours of your first call for service. When other NYC water main contractors may take hours to respond to your call- Balkan can have your work started and completed. Next day restoration of all disturbed cement and asphalt roadway areas is standard procedure. For Bronx residents requiring water or sewer line work, whether an emergency or not, Balkan is your one-stop-shop for quality, service, and price.
Check a plumbers credentials when service is required
When a plumbing emergency occurs it is easy to panic and just be thankful someone returns your call – that could be a big mistake. All plumbing work in the City of New York must  be performed by a Licensed Master Plumber or someone under their direct supervision and employ. In addition the company must have proper insurance for liability, workers compensation, and for their vehicles. Any lack of insurance could potentially make you liable for future claims. It never hurts to ask for certificates of insurance which are obtained by a contractor free of charge.
If the plumbing work involves excavating in the public sidewalk or roadway there is also a bond required by the NYC DOT. If the contractor does not have a bond in place they are not legally allowed to perform any work in a city street. If a roadway of sidewalk is left in poor condition or un-restored the property owner can open to liability claims.  No matter how severe a plumbing emergency may be, never rush into a hiring someone unless you are sure the contractor is licensed and insured.
The best became the biggest
Companies frequently tout how they are 'the biggest' – at Balkan we did not start out that way and that was not our primary goal. Our goal was to be the best sewer and water main contractor in NYC providing service with integrity. From striving to be the best, we became the biggest. From a total of two installation crews in the early 1980's we have grown to about a dozen crews who cumulatively install and repair approximately 2,000 service lines a year.