New York, USA (Aug 15th 2017) FOR IMMEDIATE RELEASE:
How is pizza with a heritage connected to Balkan Sewer And Water Main's superior sewer and water main services? Due to a recent course of events, through emergency sewer repairs. The situation started just outside the awning of Brooklyn's outstanding Fornino's pizza parlor. Just outside their restaurant, the NYC DOT had utilized heavy equipment to mill down the existing asphalt roadway. The goal was to prepare the street for new pavement, but the vibration from the equipment dealt a crippling blow to their old underground house sewer line. Frequently with old pipes, it doesn't take much set to off a chain of vents. In this case, the DOT milling machine potentially ruined Fornino's weekend, and maybe more.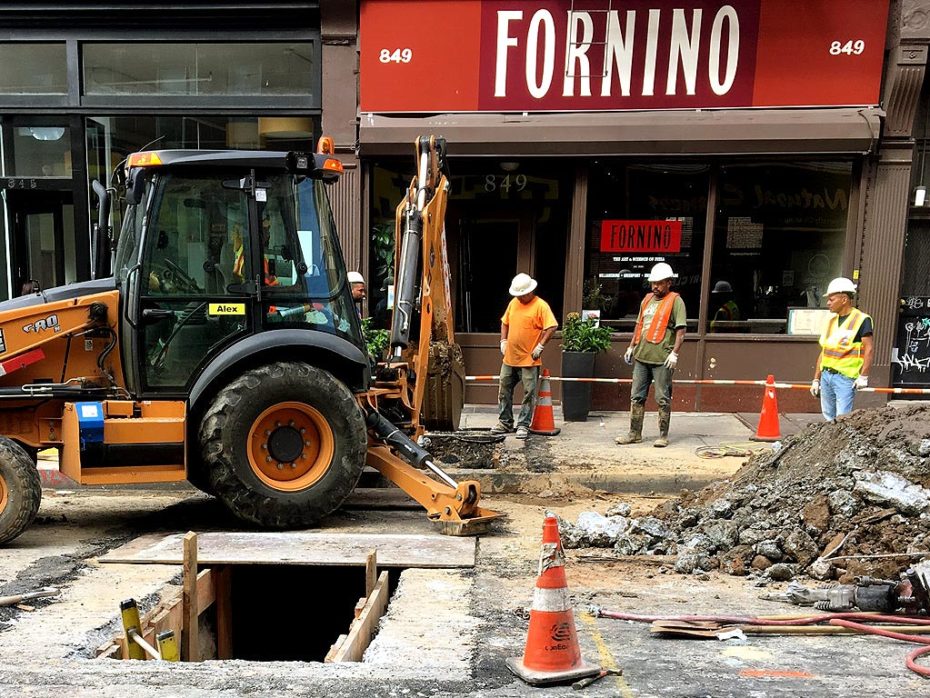 Emergency sewer repairs keep Fornino open during a crisis
Committed to serving our clients no matter the location, or the time of day, Balkan received a panicked call requesting emergency sewer repairs. Even though the call came at the close of business on a Friday, the Balkan team was on site, excavating, and repairing the line within 24 hours. Throughout Saturday and Sunday, the Balkan workers diligently installed a new house sewer line. While the installation was taking place, Balkan took some inventive measures that allowed the eatery to remain operational at all times. During emergency sewer repairs, consideration for the client still has to be a top priority.
This undertaking was not an easy one. Manhattan Avenue in Greenpoint Brooklyn is a busy thoroughfare. The Balkan installation crew had to work around traffic, pedestrians, road restoration crews, and pizza fans as well. This of course also meant ensuring a safe job site for all parties as well. Nevertheless, Balkan persisted and saved the day for this beloved Brooklyn eatery, which was back to business as usual on Monday morning.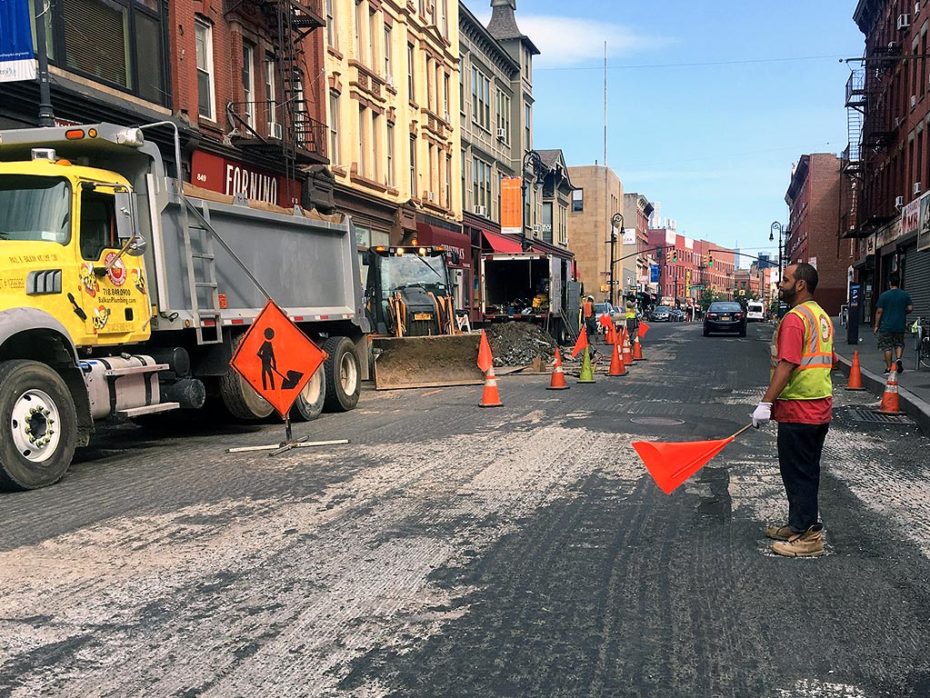 A commitment to excellence is not limited by one's profession
Balkan has a decades-long position as an industry leader in New York City's plumbing industry. Couple that with a company-wide commitment to excellence, and that is what has made Balkan proud to serve other local companies, such as Fornino Pizza. Fornino opened its doors in 2004, and has quickly built a reputation for excellence, and a loyal following. Both Balkan and Fornino have a strong generational history and the same core values. The pizzeria's founding chef named the company in his mother's maidens name to pay homage, a mirror of Balkan's generational dedication as we continue to work with members of the founding family. Balkan is yous "one stop shop" for water line and sewer line repairs and replacements.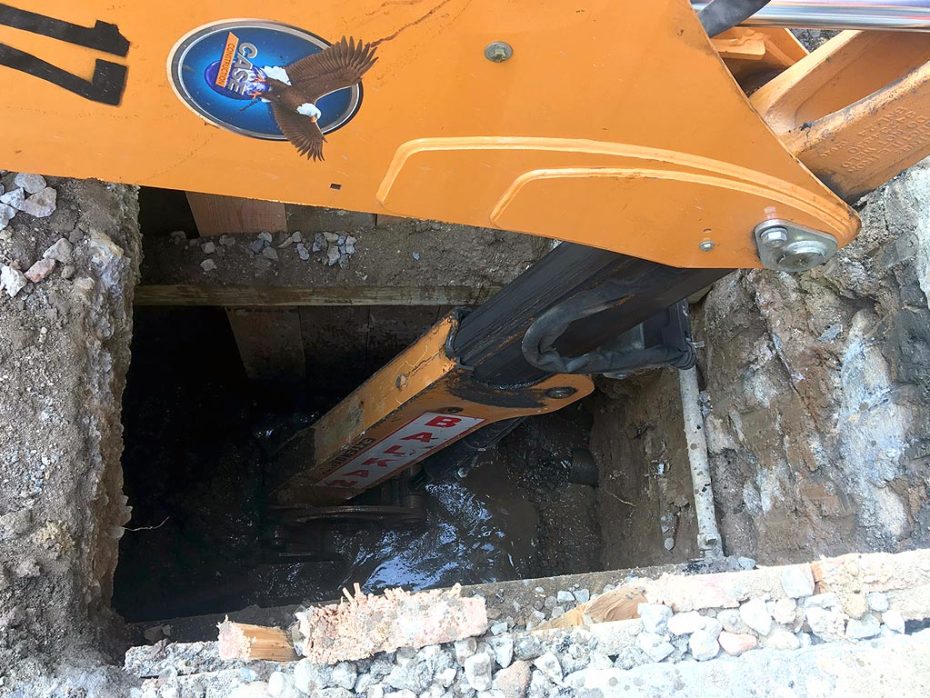 A reputation as the largest and most trustworthy plumbing contractor in the New York City area continues to precede us. Should an unfortunate emergency with your home sewer or water service line occur, you can rely on Balkan to solve the problem with speed and efficiency. In addition, you will be dealt with in a courteous and respectful manner. That is our team wide commitment.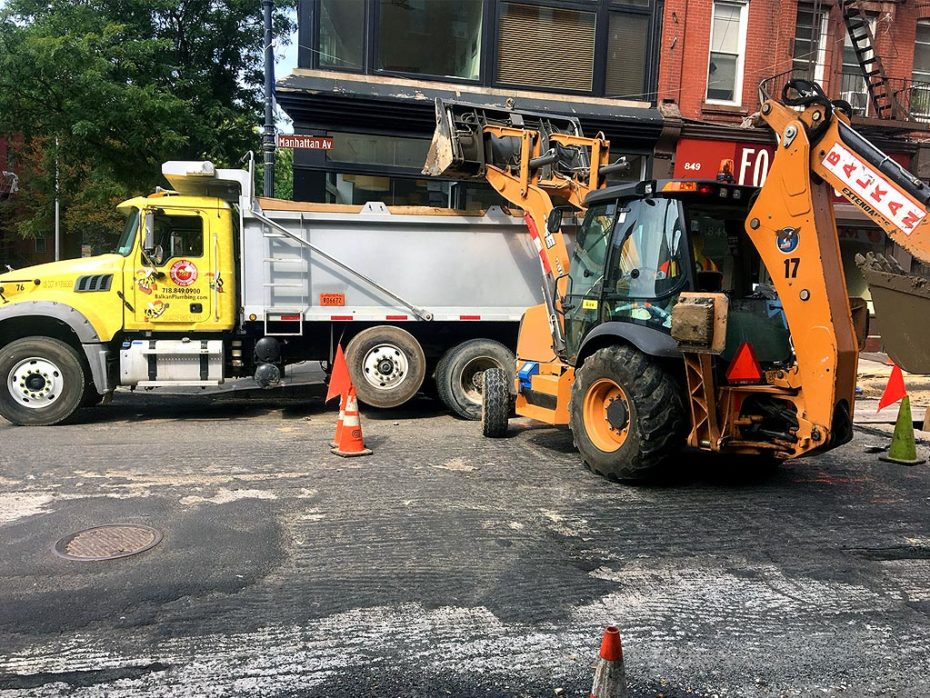 The "Balkan difference" our company has become so well known for helped this small and beloved business make it back on their feet quickly so that they would be able to continue to serve their customers. Regardless of the size of your business, or if you are a homeowner, experience the difference and contact Balkan Sewer And Water Main for uncompromising quality. We are available twenty-four hours a day, seven days a week.
About Joseph L. Balkan Inc.
Joseph L. Balkan founded our family company in 1952. Since its inception the foundation of the company has been based upon integrity and honesty in all of our dealings. That solid foundation has enabled us to thrive in every economic climate. The year 2017 actually marks our 65th consecutive year in business. As we have grown, we have become increasingly dependent upon a Team First approach. That approach has allowed Team Members to advance to various positions of authority and responsibility. This helps ensure a continuation of our high standards, and overall integrity. Complete client satisfaction has always been the number one goal at Balkan.  That is why we are the most trusted and largest sewer and water main contractor in all of NYC; a position we have held for decades.
About Fornino and their great Brooklyn pizza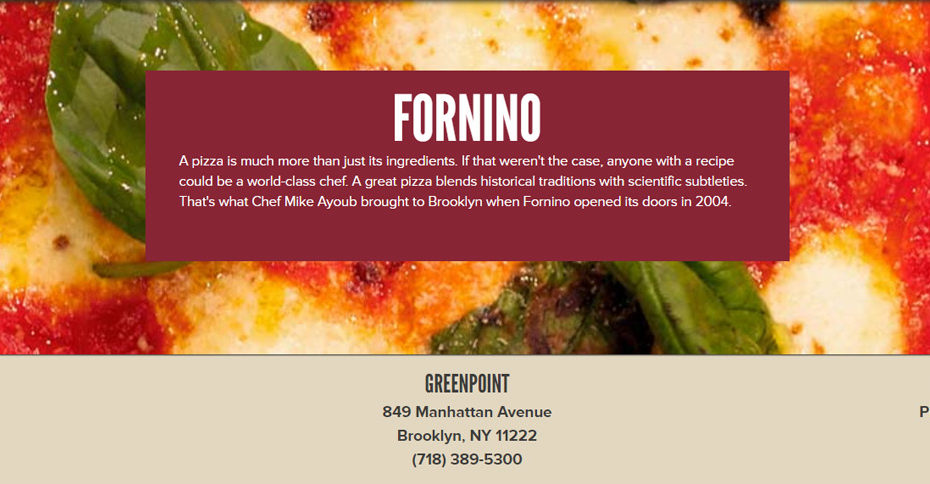 A pizza is much more than just its ingredients. A great pizza blends historical traditions with scientific subtleties. That's what Chef Michael Ayoub brought to Brooklyn when Fornino opened its doors in 2004. Dubbed the "First Chef of Brooklyn" by the New York Times, Ayoub draws from the Neapolitan style of pizza making while appreciating the formulaic approach to crafting pizza. The science behind Fornino's dough allows for each of our pizzas to come out perfectly every single time, no matter the day, weather, or topping. The Fornino namesake was borrowed from Ayoub's mother's maiden name, a nod to his family's history of baking through the generations.