New York, USA (JUNE 23rd 2010) FOR IMMEDIATE RELEASE:
Sewer replacement needed in Queens- Sewer defect causes street to collapse. When a broken sewer caused sudden sink holes and cave ins appeared in the roadway the NYC DEP arrived to cover them with steel roadway plates and make some temporary repairs. However immediate and permanent measures had to be taken.
Balkan Sewer and Water Main Service was called to the scene and was approved by the homeowner to do a sewer replacement to correct the problem. Since the situation posed a danger to the public Balkan expedited the permit process and secured the required DEP and DOT permits the very same day.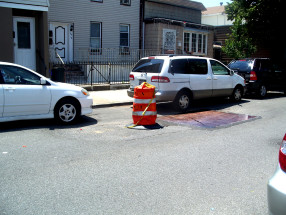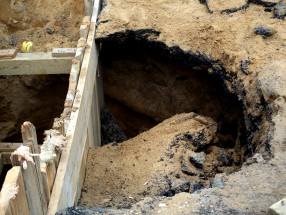 A full crew including all required service vehicles and equipment was mobilized and was at the site the very next day to start the sewer replacement. In addition Balkan notified the proper City Agencies to make sure that defects in the roadway unrelated to the house sewer problem would also be attended to – but that the homeowner would not be held liable. Clearly addressing an issue beforehand will save a homeowner aggravation later on. Proper action by Balkan prevented a homeowner from being blamed for sink holes in the roadway.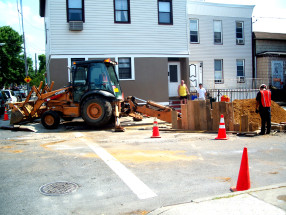 When it comes to correcting a water line or house sewer problem knowing what to do, who to call, and how to do it, is provided by Joseph L. Balkan Inc. A sewer contractor which has over 60 years of experience doing sewer replacements throughout NYC. Joseph L. Balkan Inc. routinely supplies next day service and same day service is always available when needed. Balkan is a one-stop-shop for any sewer replacement or water main issue throughout New York City.