New York, USA (MAY 19th 2010) FOR IMMEDIATE RELEASE: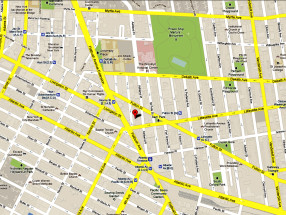 When an emergency water main break occurs in Brooklyn on a Sunday who can you count on for same-day response? When a company depends on fiber optic cables to operate their business and the leaking water is flooding out the roadway they trusted Balkan Sewer and Water Main Service. As it turned out, they made a wise decision.
Balkan routinely provides same-day response 7 days a week and a uniform pricing policy regardless of the degree of water main or sewer emergency. Coupled with the most highly trained personnel in the NYC sewer and water main industry it is combination that is unmatched in the industry. The trusted Family name stands behind each and every job and all field forces are OSHA certified. Balkan gives the promptest response to NYC DEP Three Day Notices in the industry.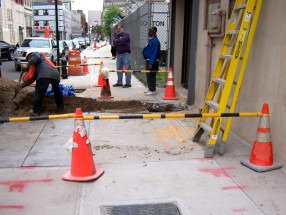 In this particular case the water main break on Rockwell Place in Brooklyn had the water main service installed within 24 hours. The roadway and sidewalk were repaired by importing over 20 cubic yards of approved back-fill material. Due to the wash-out condition, caused by the water main break, the final restoration was done to exceed NYC DOT code specifications to ensure a long-lasting repair. What is extraordinary to most sewer and water main companies is ordinary for Joseph L. Balkan, Inc. A company based on answers and results, not promises.
About TrackData

Incorporated in 1981 under the leadership of Barry Hertz, Track Data Corporation's first line of business was options data for Wall Street firms. Throughout the 1980's and early 1990-s, Track Data expanded its services for professional traders introducing new products, such as FastTrack, that offered equities quotes, charts and real-time news, and continuously updated its products and refined the technology used to deliver data to clients.

In 1998 Track Data launched its consumer market data software, myTrackedge, an internet market data product modeled after professional screens, but designed for individual traders. 1999, the firm opened its own broker/dealer, Track Data Securities Corp., and enhanced myTrack to offer consumers the ability to execute trades with a single click and to allow them control over the routing of their equities and options orders.

Since 2000, the firm has expanded and enhanced its myTrack product line to offer a Software Developer's Kit (SDK), a web-based platform myTrack.com, expanded trading hours and additional routing sources. In 2002, Track Data launched its ECN platform. In addition, the Company has introduced updates to the OpTrack application and added additional data services.
Track Data Corporation
95 Rockwell Place
Brooklyn, NY 11217
Main number: 718.522.7373
Investor relations: Laurel Louison 718.260.4248
Human resources: Barbara Karol 718.522.0222
Institutional sales: 212.943.4555
Email: info@trackdata.com