Water line repairs were needed by a gas utility contractor after they ruptured a water main. The utility contractor was installing a new gas main in Queens when they inadvertently struck both the water main and cable lines for service in the neighborhood. Due to the water main leak, the cable lines could not be repaired until the water line repair was performed first. As a sign of the times people were out in the street complaining about the loss of internet, phone, and television service, water was less vital!
For a major utility contractor it is very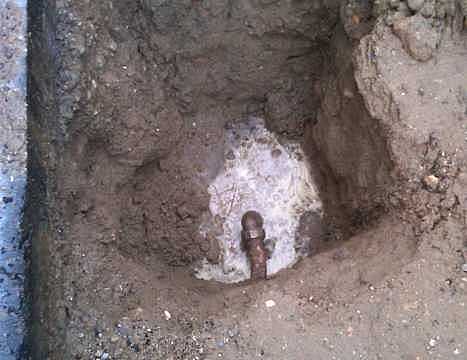 important to keep relations with the community in good standing, as they will be on site performing the gas work for quite a while. That is why they choose carefully when deciding which water main company to call when emergency water line repairs are needed. They need a water main company that has field personnel available to immediately pre-inspect the site, a fully stocked warehouse containing whatever materials which may be required, and experienced crews available to provide emergency water line repair service that very day.
In the case of this water line repair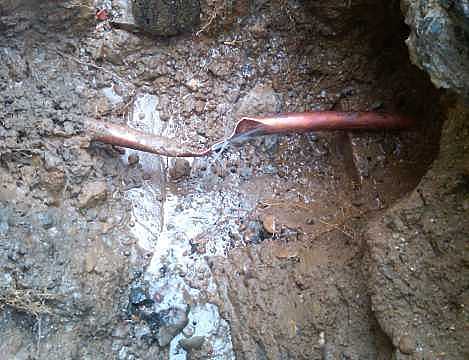 Balkan responded and actually completed the water line repairs within six hours of the request for service. This means restoration of water service for the affected people, preventing wash-out of open excavations, and eliminating any potential liabilities. And in time for the cable company to make sure the more important issue of phone, internet, and TV service was restored to the affected people in the neighborhood. Providing timely and professional response when job-site issues arise is the sign of a contractor with integrity.
In these times of ever increasing demands for customer service, more and more people rely on Balkan Sewer And Water Main Service for timely, professional, and trusted service for their water line repair and sewer repair issues.