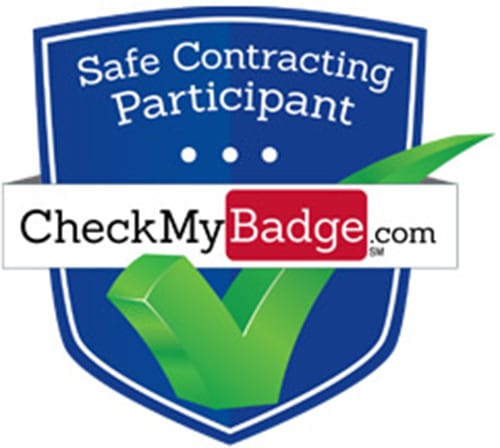 Balkan Sewer and Water Main Service has been delivering high-quality services and results for over 65 years. We provide a wide range of repair, maintenance, and installation services for our clients. As a family-owned and family-operated business, we have always taken the responsibility to provide the highest level of protection for our customers. Not only do we take the proper steps to ensure we have the right equipment to get the job done, but we also take the appropriate steps like employee background checks to ensure we have the right people on the team.
At Balkan, we are committed to providing all of our customers with professional services at all times. We want all of our customers to have the peace of mind they need when they need our services. Our Balkan team is made up of professionals who can address any issue you may have, from simple to complex. Our professional drain cleaning technicians will provide our customers with the high-quality evaluation and services they need. In addition, each of our drain technicians has passed  rigorous employee background checks. When one of our technicians enter your home we take that as a serious responsibility.
CheckMyBadge For Verified Employee Background Checks
All of our drain technicians can be verified by their badges. CheckMyBadge is a trusted and reputable third-party service which screens our drain technicians. All Balkan Techs have completed and passed a full background check. No one becomes a Balkan drain technician without the completion and passing of a background check.
Balkan wanta to ensure our customers never feel worried or concerned about the behavior of a drain technician that arrives at their home. A Balkan customer has the added benefit of peace of mind. Our company accomplishes this by requiring the passing of employee background checks before employment. Furthermore, background checks are performed each year following the initial background check. We make sure our technicians are presentable, professional, and approachable. They are all fully aware of their actions and their words when they come to your home to evaluate and remedy your problem. This commitment to proper behavior and professionalism is borne out by our exemplary reviews.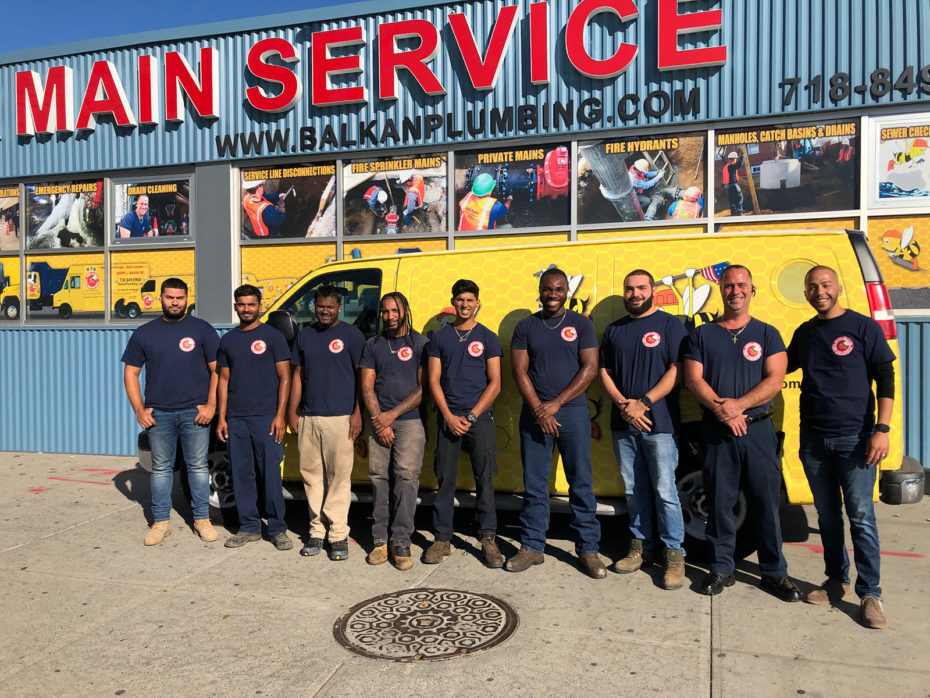 When you enlist the services of the Balkan Team, you will receive:
People who have been fully trained and are certified via employee background checks
A team of people who understand how to use the equipment and handle your plumbing system properly
People who are professional and approachable at all times
A team who can provide you with the local and convenient service you need
A Company-wide Commitment to Service
When anyone needs sewer and water main service repair or maintenance, a technician will come to the home to evaluate and complete the required service. Working with one or more drain technicians who have undergone and background check and have been verified and certified should allow homeowners to breathe a sigh of relief. You can always feel comfortable being in the presence of the technicians. When actual repairs or replacements are needed, know that all Balkan Team Members are also subject to a strict screening process. This includes drug and alcohol testing, verified driver safety records, and constant in-house training. When you choose a service provider, they should uphold strict requirements that relate to hiring and training. You, our customer and client. should feel comfortable knowing they are getting the highest level of professionalism and service.
You rely on your home's sewer and water main systems for more tasks than you may realize. When you are faced with a sewer, drain, or water main problem at your home, or you need your equipment upgraded, you will require a team of people you can trust. We encourage you to choose a service provider that performs employee background checks to ensure their customers and clients will feel comfortable with technicians.
From sewer and water main services to additional services you may need, we want you to trust Balkan Sewer And Water Main Service to complete the job right the first time. Contact Balkan Sewer And Water Main Service today.