When an excavation contractor is needed for sewer or other work, there is one clear choice. Having a full fleet of backhoes, excavators, trench boxes, skilled labor, and support staff makes Balkan Sewer and Water Main Service the excavator of choice. By providing service 24/7 in the Bronx, Manhattan, Queens, and Brooklyn, Balkan is available where you need them and when you need them.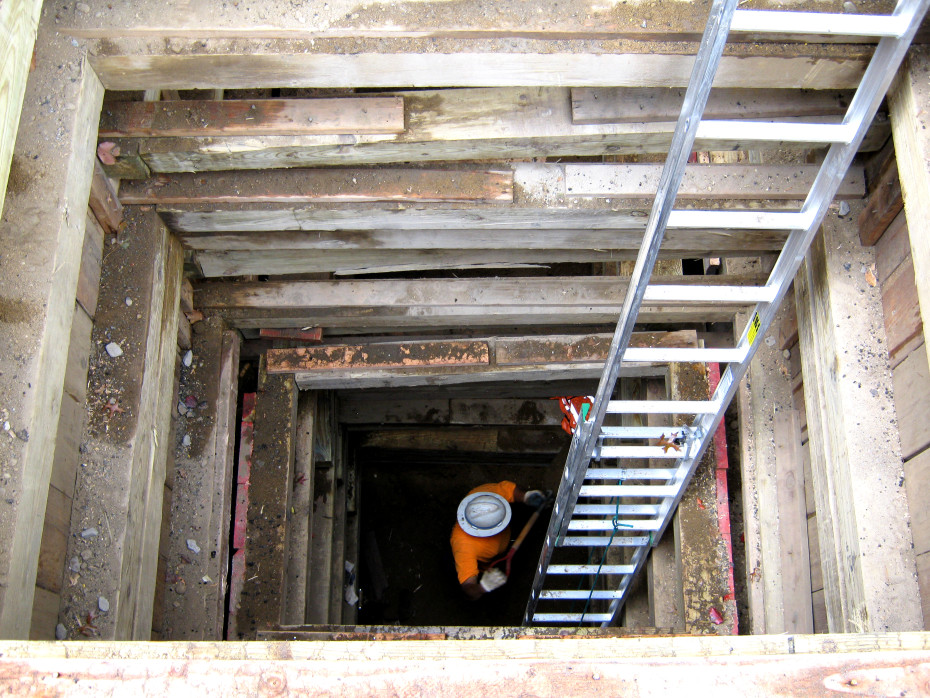 Specialty excavation contractor work is never a problem. De-watering due to ground water conditions, rock breaking, excavations up to 25′ deep, and specialty trench work are all performed by skilled Field Employees, overseen by Highly Experienced Field Supervisors, with a Principal of the Company available at all times. Working safely, professionally, and providing service in a timely manner are all requirements when hiring an excavation contractor, or if sewer and water main work is needed.
State-of-the-art tools and equipment are always available from our 48,000 square foot facility centrally located in Queens. Job delays due to a lack of tools, equipment, or know-how simply are unheard of at Balkan. Over 50 years of continuous operation under the same trusted name ensures an expert  sewer line or water main installation each and every time. Find out why more people trust their excavation contractor work to Balkan. Satisfaction is one call or click away, providing free on-site evaluations and free written estimates.