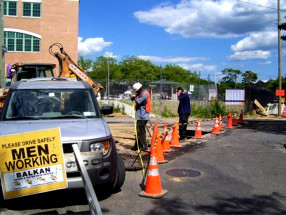 A private school in Queens required a new sewer for two new catch basins – This expert sewer installation was needed in order for the Client to receive their certificate of occupancy. Installing a new sewer and two new catch basins in a City roadway requires a great deal of technical expertise. In this case the roadway was being regraded, and new curbs installed. Therefore the sewer and catch basins had to be in the exact correct position, and at the exact correct finished grade or they would not function properly.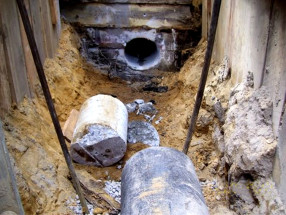 The sewer installation had to pass a rigorous NYC DEP inspection process which required multiple inspections overseeing each phase of the installation process. As each inspection was passed without issue the installation proceeded seamlessly, while always maintaining a safe work site.
Safely performing this job required access to dump trucks to remove over 100 cubic yards of excavated material, and over 20 steel roadway plates to maintain a safe work site at all times. All work had to be coordinated carefully as work had to be completed prior to school resuming after summer recess.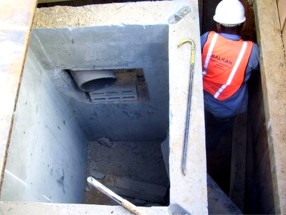 Joseph L. Balkan Inc was chosen to perform the above drain line and catch basin installation. They were trusted to adhere to all the particular job requirements, follow approved plans carefully, and receive the required NYC DEP sign off. Having a fleet of specialized vehicles, backhoes, earth moving equipment, and specialized tools enabled Balkan to complete the work ahead of schedule and meet the exacting standards of the specialized scope of the work.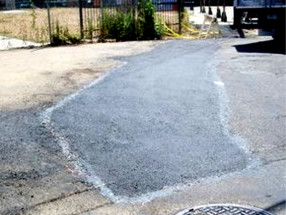 All across the city of New York  Balkan Sewer and Water Main Service is the trusted family name for any and all sewer line and water main repairs, replacements,main line upgrades, new installations, and specialty subsurface plumbing work. New Yorkers have trusted the Balkan family's integrity and expertise since 1952 for a job done correctly the first time.