Balkan Sewer and Water Main Service currently has field laborer jobs available. These positions are full-time, with full benefits as well. You will be responsible for performing multiples tasks in various departments within the company. Field Laborer Jobs include being responsible for a large portion of the physical labor that is performed at Balkan Sewer and Water Main Service. These positions also provide you an excellent opportunity to advance.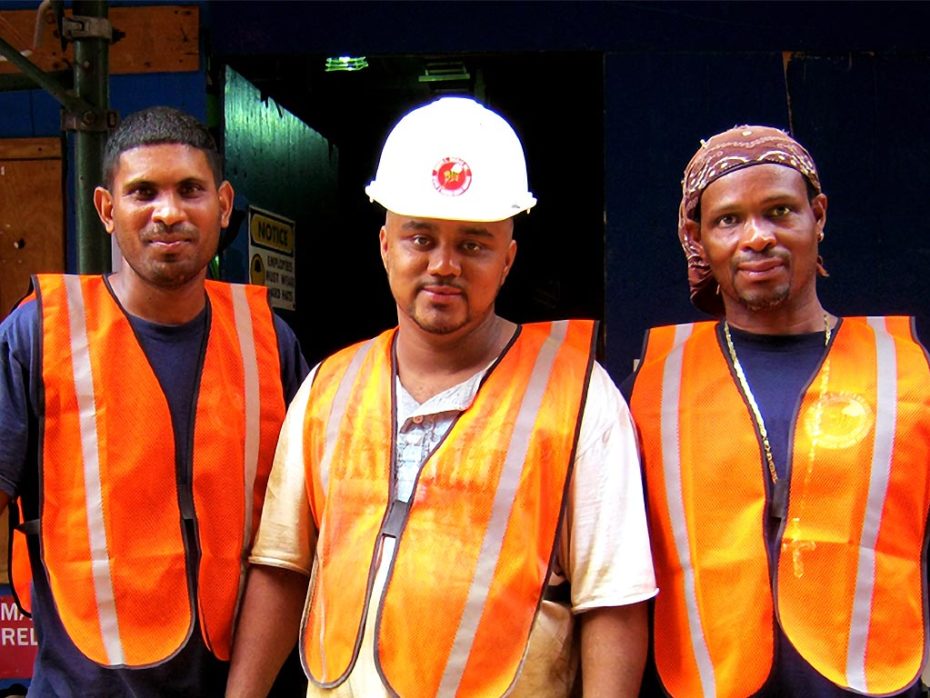 Your first priority as a Field Laborer at Balkan would be to be dependable and reliable, your teammates are depending on you. Your first task in the morning will be stocking your service truck in the morning, as well as maintaining a neat, clean, and safe work environment. The primary duty of field laborer jobs at Balkan is providing physical labor on our roadway projects. As a laborer you will work directly under an experienced Crew Foreman, and follow instructions carefully and respectfully.
[button link="https://balkanplumbing.com/contact-balkan-plumbing/" size="large" style="info" color="aqua" bg_color="black" text="dark"]Apply Now As A Field Laborer At Balkan[/button]
Your key to success at Balkan is to function as a good team member, and part of a cohesive team. Your ultimate goal is to complete the days assigned duties safety, and on schedule. That is what makes all the field laborer jobs at Balkan vital in maintaining our position as New York City's leader in the sewer and water main industry.
Key Responsibilities for Field Laborer Jobs at Team Balkan
Assist crew members in the installation of sewer and water mains: dig excavations by hand and perform associated underground plumbing tasks
Ensure each job site is clean, free of debris, and hazards – always work safely!
Must demonstrate an ability to lift, reach, dig and carry heavy objects
Operate pneumatic air tools, including rock drills and jackhammers
Must be able to work consistently and quickly to meet the production goals that have been set by the company
Must be willing to travel to job sites(a valid driver's license is required)by safely operating a Balkan service truck***
Proficient use of hand tools***
*** Qualified and accepted applicants can obtain a NYS Drivers License and learn to use hand tools after hire. Balkan is a great place to learn and advance yourself!
Knowledge of the job and safe work habits
Must demonstrate a general knowledge of physical labor and working safely
Work hours for this Position routinely involve paid overtime
Field laborer jobs at Balkan are full-time positions with a starting wage of $14 to $17 an hour for new hires with little or no experience. (The salary we offer will be dependent upon the experience and the individual's employment history). Sometimes the position may require more than 40 hours or work per week based on the work load for that particular pay period. In addition to the project needs and the deadlines that need to be met. Naturally, all time worked past 40 hours will be paid at time-and-a-half.
[button link="https://balkanplumbing.com/contact-balkan-plumbing/" size="large" style="info" color="aqua" bg_color="black" text="dark"]Apply Now As A Field Laborer At Balkan[/button]
The Skill-set of Field Labor Jobs at Balkan
Multi-tasking ability
Ability to actively listen, learn, and implement
Operate hand and pneumatic tools
Learn ad then follow company procedures and guidelines
Ability to work under pressure to achieve a defined goal
Ability to work hours that are flexible, often requiring overtime
Communication is key to succeed as a crew member and teammate
General knowledge of safety for yourself, and looking out for others as well
Your Work Environment as a Field Laborer
Field laborer jobs at Balkan include be exposed to various types of weather conditions, and work conditions as well. While working at different sites conditions may vary. In addition, because we are an emergency service, we work year-round, in virtually all weather conditions. As an example of varied conditions, sometimes the noise level at a project site may be loud due to the use of pneumatic jackhammers. That is when proper hearing protection devices, which we supply, must be worn.
A physically demanding job that must be done safely
The physical demands that have been established here are a clear representation of those that will need to be met to perform all the functions for the position successfully. Namely, you will be required to dig holes by hand, and fill them properly at the end of the day. While performing all the duties of this position, you will need to be able to multi-task. You will need to communicate on a regular basis to complete your task, and maintain a safe work environment during each work day.
You will also need to be able to bend, walk, stand, etc. for extended periods of time each day. Naturally, you will also need to use your arms to reach for objects and handle objects. You will also need to be able to lift heavy materials and goods that can weigh up to one hundred pounds.
Be courteous and respectful – the same as you will be treated yourself!
At Balkan Sewer and Water Main Service, we are looking for individuals who are customer-service oriented, and also treat their co-workers with professionalism and respect. You, as a part of Team Balkan, will likewise always be treated with respect, and provided with a safe work environment. As an extension, for 65+ years we have prided ourselves on serving our customers and clients with professionals. You will be expected to provide our valued clients with first-class and high-quality service.
Our company and our team are growing, and we would love for you to join us. Join our team and enjoy working for a New York family-owned business that always values our employees. If you have been looking for a new opportunity and you think our Field Laborer position is right for you, please contact Balkan Sewer And Water Main today.